Amazing summer sales in Paris!
Inspiration

Amazing summer sales in Paris!
Being at the forefront of the latest trends while preserving your bank account is every fashionista's dream. This is why the sales are a real godsend and the whole world is rushing to Parisian department stores. The opportunity to take advantage of discounts from -30% to -70% on your favorite items.
Shop trendy at Galeries Lafayette
Galeries Lafayette is the flagship of French fashion, attracting close to a hundred thousand shoppers a day who swirl under the breathtaking Art Deco cupola in search of that unique item. This Parisian icon and emblematic attraction of the capital with its 65,000 m2 of retail area dedicated to fashion in 3 distinct buildings carries over 2,500 brands ranging from affordable to luxury, plus 25 restaurants. And because Galeries Lafayette moves forward with the times, it now also offers fairer, more sustainable products as part of its GO FOR GOOD campaign.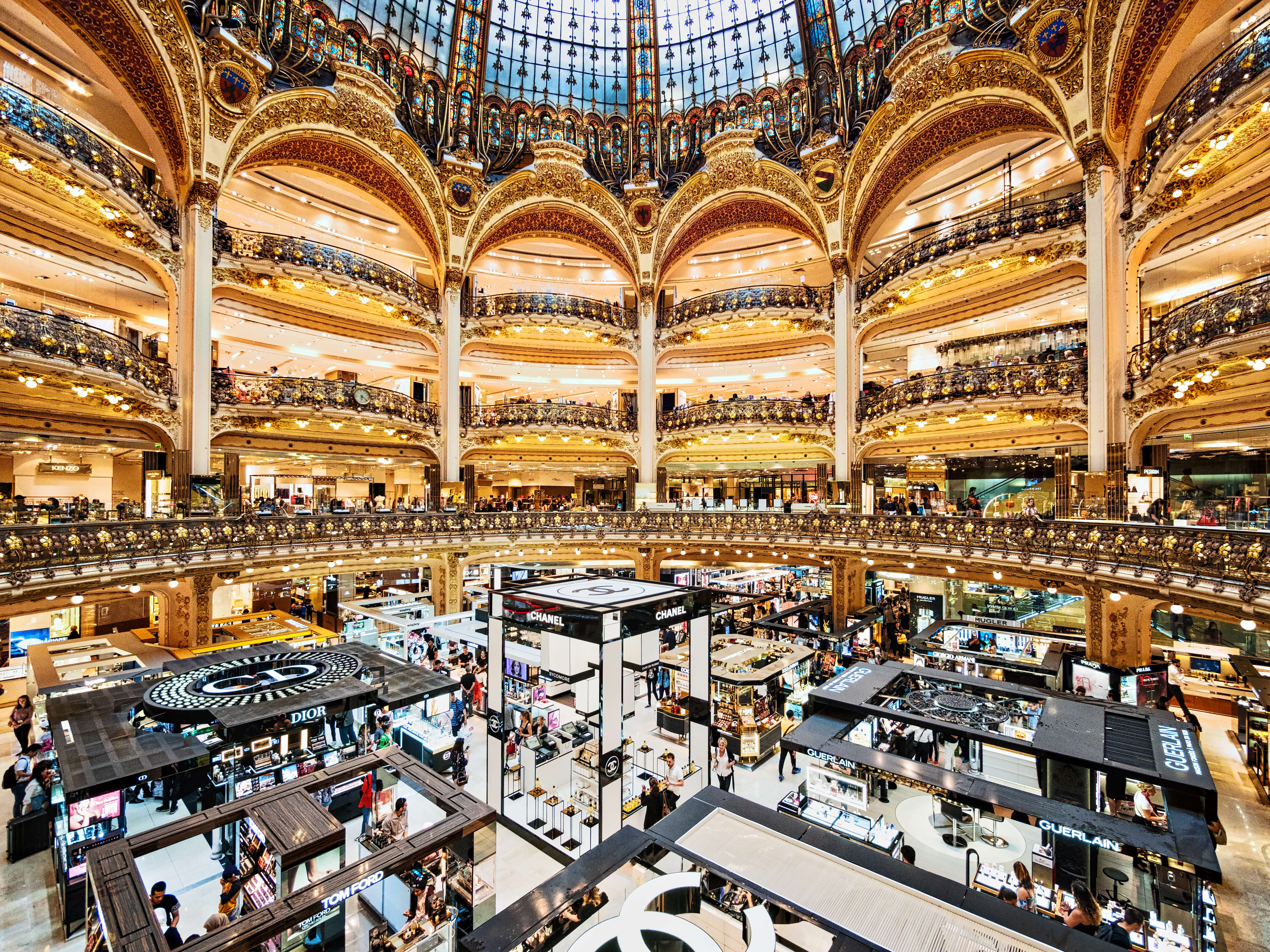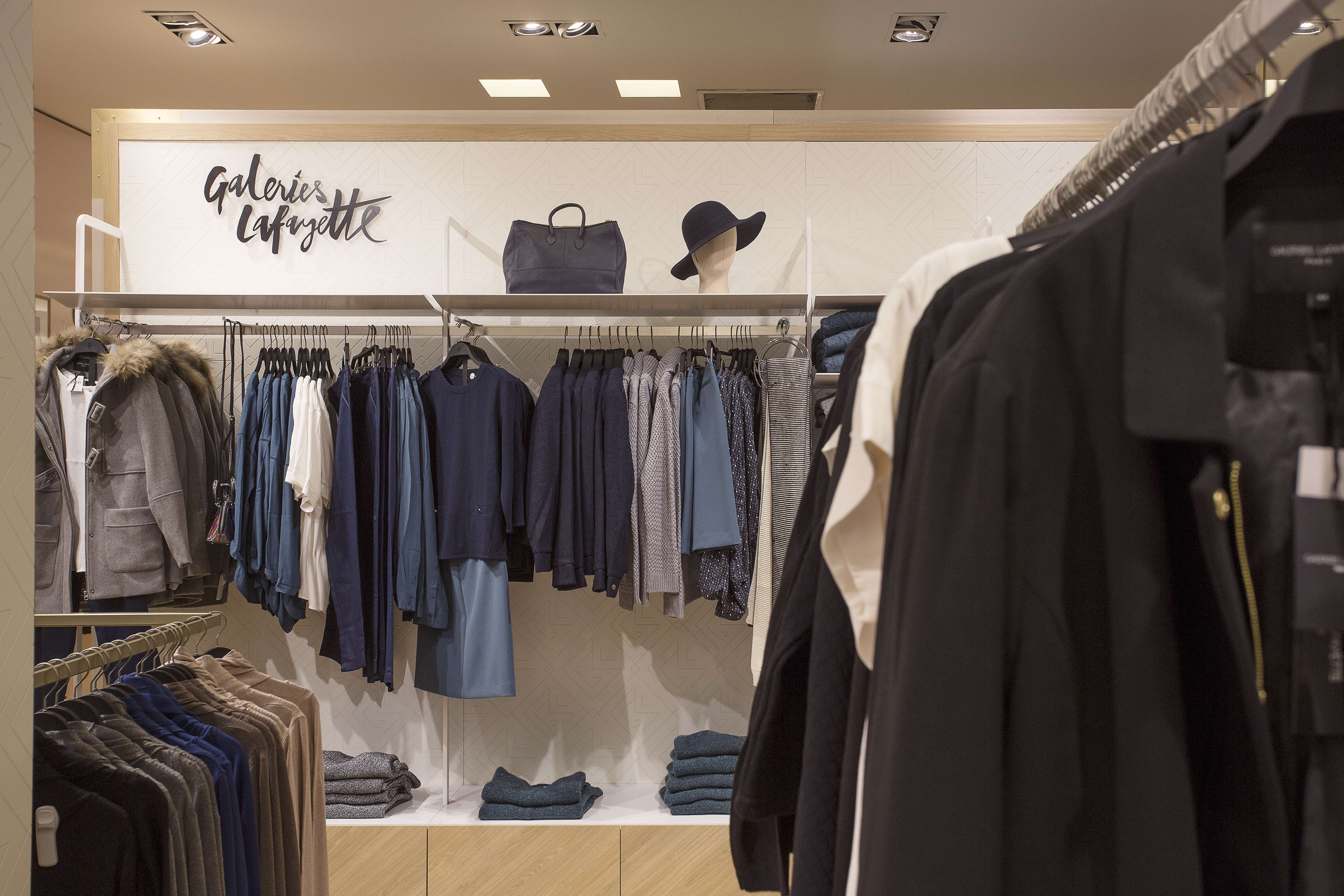 Shop chic at Printemps Haussmann
This historical monument is the perfect setting for all the greatest luxury brands of Paris: Givenchy, Vuitton, Chanel, Isabel Marant, Olivia Burton… Printemps Haussmann gives you 45,000 m² of chic shopping, as well as a men's store, a home store and a beauty and perfume area. Not to mention the brand-new gourmet experience at Printemps du Goût, with its delicatessen fare, food market and renowned all-French chefs' corner.
Shop exclusive at Bon Marché Rive Gauche
The oldest department store in Paris opened in 1852, and is still as elegant and sophisticated as ever. Ambling through the different sections devoted to luxury, women, men, home and beauty never fails to enchant us with the premium quality of hand-picked goods. Not to mention La Grande Epicerie de Paris, the incontestable mecca of fine foods with its sweet and savoury delicacies from around the world.
Shop Parisian at BHV Marais
It's the lifestyle store par excellence and Parisians' favourite place to shop. We love its friendly, relaxed atmosphere, its home section, the emphasis on brands with a French Touch, and its legendary DIY section that will inspire you. And for the gentlemen, there's BHV Marais Homme: 4 floors all dedicated to men's fashion, from street wear to designer collections, tailor suits and accessories.
Discover all our fashion and creation addresses in Paris Region.
Tourist Information at Galeries Lafayette
The shopping mecca not only offers the best in design. You'll also find the best of Paris and surrounds! The tourist information and booking desk on the ground floor of the Men's store offers loads of useful products and services: tickets for shows, museums, monuments, cabarets, City Tours, cruises, transport, excursions, Wi-Fi devices and more.
You can also buy your Paris Region Pass there, with all the essentials for your stay on a single card, including unlimited public transport (metro, bus, RER…) and a range of experiences you can choose from.
Notre sélection
You might also like…
Copyright image: PackShot - Fotolia