Things to do in Paris Region with kids during the autumn holidays
Inspiration

Things to do in Paris Region with kids during the autumn holidays
Storytelling tours, virtual reality, treasure hunts, workshops on subjects as varied as history, science, modern art, cinema… Here is the jam-packed programme for children and teenagers this autumn. Make the most of the autumn holidays in the Paris Region with fun and educational activities that help kids learn as they play.
Here are our top tips for occupying the kids during the autumn holidays in 2021.
For music lovers
Want your children to express their musical creativity somewhere other than your living room? This autumn, head to the Philharmonie de Paris at Parc de la Villette to discover a brand new space that is exclusively dedicated to kids. Across 1,000 square meters of exhibition space, 4-10 year olds are free to try, experiment and touch everything. Here they can play around with sounds, listen and reproduce them… A day out that is educational and fun in equal measure!
For the little musketeers
The Musée de l'Armée in Paris is a must-visit for children with its large collection of armour and shiny **swords **, but did you know that it also offers a whole range of activities to occupy them during the autumn holidays? What's on: workshops, quizzes, fun tours and ** storytelling tours** for families with children aged 3 years and over. You can even dress up as a king's musketeer. One for all…!
For budding artists
Exciting news Have you visited the Pinault collection in the former Paris Bourse de Commerce? The space, which opened in May, is dedicated to modern art and puts creativity within children's grasp. The building and the exhibited works are revealed through game booklets, ** discussions**, stories and special tours during which children become active participants as they wander around. And if you're looking for educational activities to keep them busy while you explore the collections in peace, take advantage of the workshop tours for those aged 5 years and over. Who says modern art is boring?
For little historians
Do your children love to play princesses or soldiers? This autumn, take them to Château de Vaux-le-Vicomte where they can dress up in gowns or as musketeers during the tour. There's something else to impress the children: adults can also dress up. And that's not all! To make the visit even more fun, Vaux-le-Vicomte offers a treasure hunt to celebrate 400 years of Jean de La Fontaine, a unique underground adventure and an audio trail around the chateau to help you immerse yourself in the time of Fouquet and Louis XIV. A royal outing.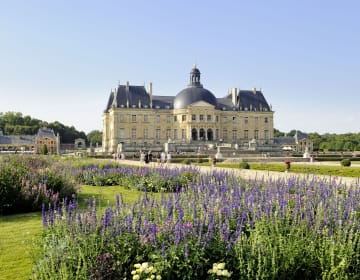 For little film-makers
Everyone knows how much children love pretending to be in films, acting out the parts played by their movie heroes. Enjoy a family trip to the movies at the Cinémathèque Française. The sessions for young audiences with films like Spiderman, Donkey Skin, Zorro or The Incredibles will delight young and old alike. As part of the exhibition CinéMode by Jean Paul Gaultier, children can let their creativity run wild, imagining and animating famous characters from the silver screen in a quirky way during create-your-own-cinema workshops for 6-8 year olds and 9-11 year olds.
For little horse riders
Take advantage of the holidays to enjoy outdoor activities with your children. Epona Club Nature invites you to take a horse-drawn carriage or pony ride as a family through the gardens adjoining the Château de Saint-Germain-en-Laye or in the national forest. Take a moment to enjoy culture and nature, lulled by the rhythm of hooves.
For little naturalists
Can you tell the difference between a berry and a drupe? Did you know that blackberries are aggregate fruits? Take a family trip to the Fontainebleau forest, the largest in the Paris Region, and enjoy a guided tour where you will learn the secrets of autumn fruits, how to recognise them, which ones are edible and even how to cook them. A unique walk to help you reconnect with nature.
For little coin collectors
Manufacturing chocolate medals, engraving workshops, making metal jewellery, fun introductions to enamel to create a military decoration or even modelling an imperial sign linked to the exhibition For the best and for the Empire: in the footsteps of Napoleon I… The autumn holidays are the time for creative activities for little hands at the Monnaie de Paris!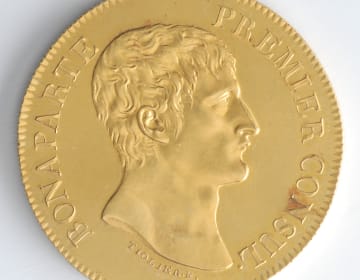 For little Einsteins
Closed for renovations, the Palais de la Découverte is reinventing itself to continue to offer curious children playful experiences based on 6 scientific disciplines: mathematics, geosciences, life sciences, computer science, physics and chemistry. Les Etincelles are more than 50 exhibitions and demonstrations to help children learn to decipher and understand the mysteries of the world around them. To top it all off, there is a planetarium that offers an immersive journey through the stars and the solar system.
For little cave dwellers
During the holidays, those aged 12 and over can defy time and space to find themselves in the Upper Palaeolithic period. Thanks to virtual reality, they are propelled into the Lascaux cave as if they were prehistoric men and women, looking at cave paintings dating back almost 20,000 years. A unique and dazzling experience at the Cité de l'Architecture et du Patrimoine.
For fans of Cruella de Vil and Captain Hook
As it's also time to celebrate Halloween, come and experience a spook-tacular autumn at Disneyland®Paris! From 1 October to 7 November, the Halloween Festival offers a whirlwind of fiendishly evil surprises and attractions for the whole family. It's time for the Disney villains to take their revenge and step into the spotlight in a bewitching orange and black setting. And, to add to the horror, a fire-breathing dragon is roaming the park! Your little monsters had better watch out!
For future cosmonauts
From 22 October to 20 November, head for the stars and the cosmos. For one month, the Atelier des Lumières in Paris offers a thrilling and fascinating experience at the other end of the universe. Among large-scale projections, explore space and its mysteries at exceptional evening events aimed at children of all ages. To infinity and beyond!
For nature lovers
At the French National Museum of Natural History, you can explore the world in XXL. In the Sensory Odyssey, use all of your senses including vision, hearing and smell to experience a fabulous family adventure, discovering natural spaces around the world.
Take your children on a life-size treasure hunt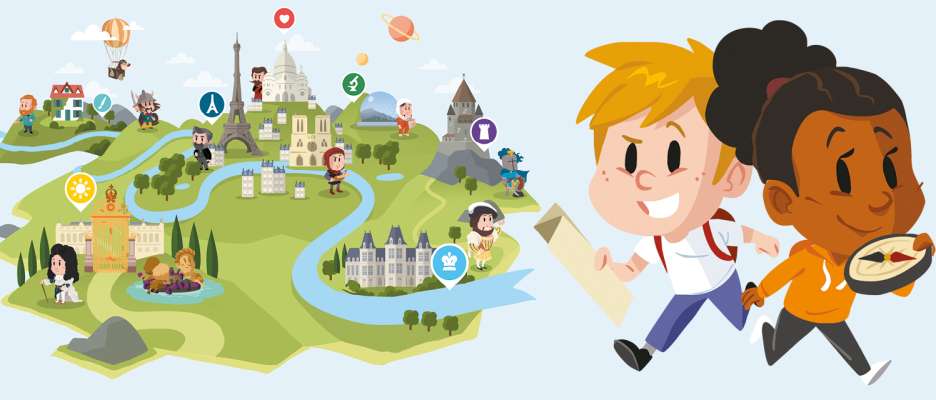 The Paris Region Adventures Treasure Hunt!
You should also like
Copyright image: Nora Houguenade