Epiphany: the most beautiful king's cakes in the Paris Region
Inspiration

Epiphany: the most beautiful king's cakes in the Paris Region
With frangipane, according to the traditional or updated recipe, the pastry chefs of the Paris Region will convince you to give in to gluttony!
Pierre Hermé, Christophe Michalak, and Nicolas Cloiseau… No pastry chef would miss this opportunity to delight food-lovers! Discover their latest creations as they compete once again to showcase their originality. The Epiphany will be celebrated throughout the month of January for ultimate gourmet pleasure. Long live the King Cake! They made the news in 2023, so look out for these pastry chefs to discover their 2024 cakes.
The best pastry shops where to buy your 2022 galette des rois in Paris Region
Dalloyau
To celebrate the Epiphany, Jérémy Del Val, pastry chef at Dalloyau and French dessert champion, has joined forces with the bakery and patisserie of Benoit Castel. Together, they have created an almond and hazelnut galette with a candied lemon heart that blends tradition and modernity. The puff pastry is decorated with Petit-Beurre, the symbol of the Benoit Castel brand, and the Dalloyau logo. It's up to you to find the lucky charm to keep!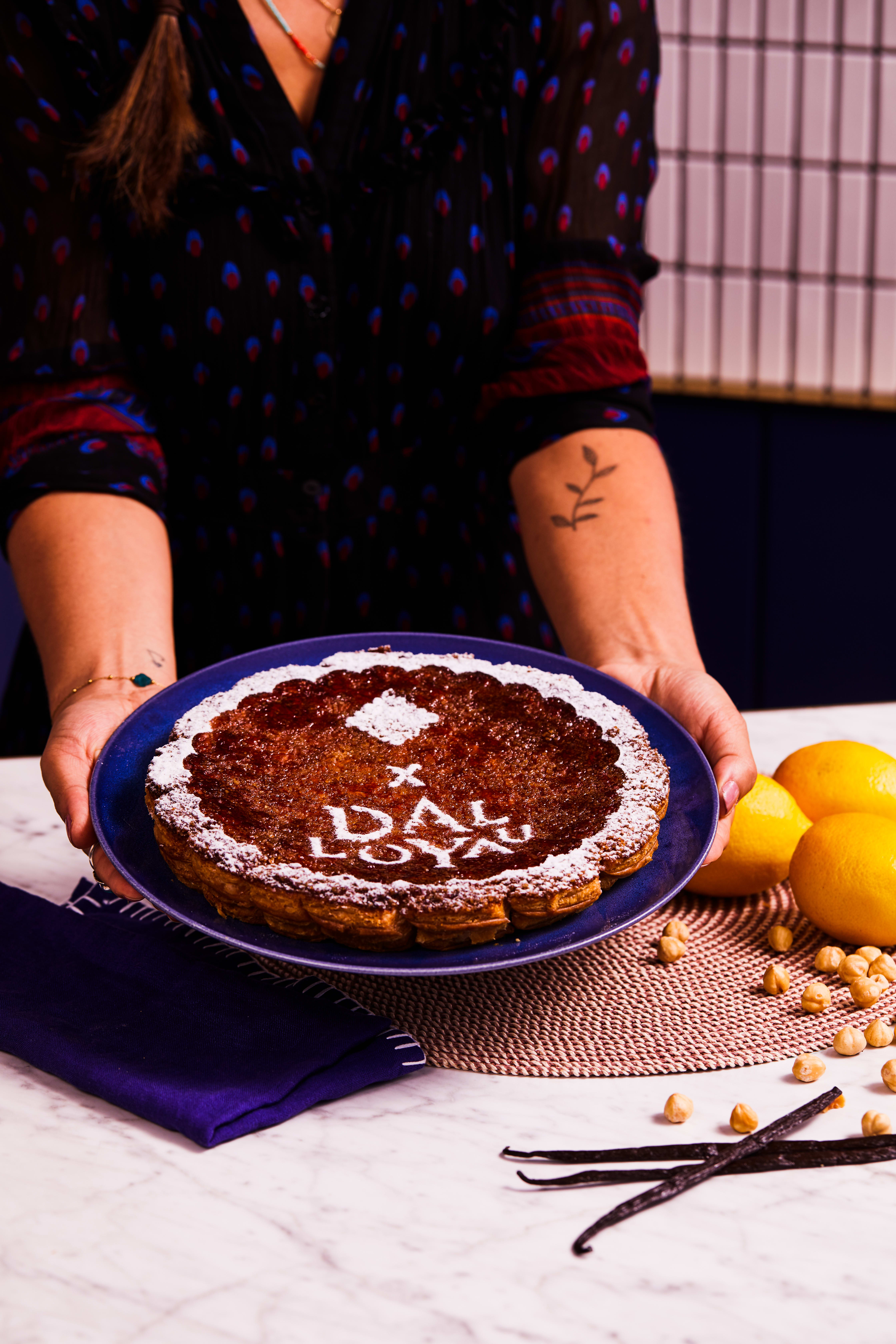 Lenôtre
Maison Lenôtre, an iconic French patisserie, is taking us to the Riviera with its St-Tropez-style galette. The soft brioche, soaked in tangerine syrup and garnished with lemon pastry cream, is shaped like a parasol, as designed by the artist Eric Garence. A signature cake filled with sunshine and sweetness to celebrate the Epiphany in 2022.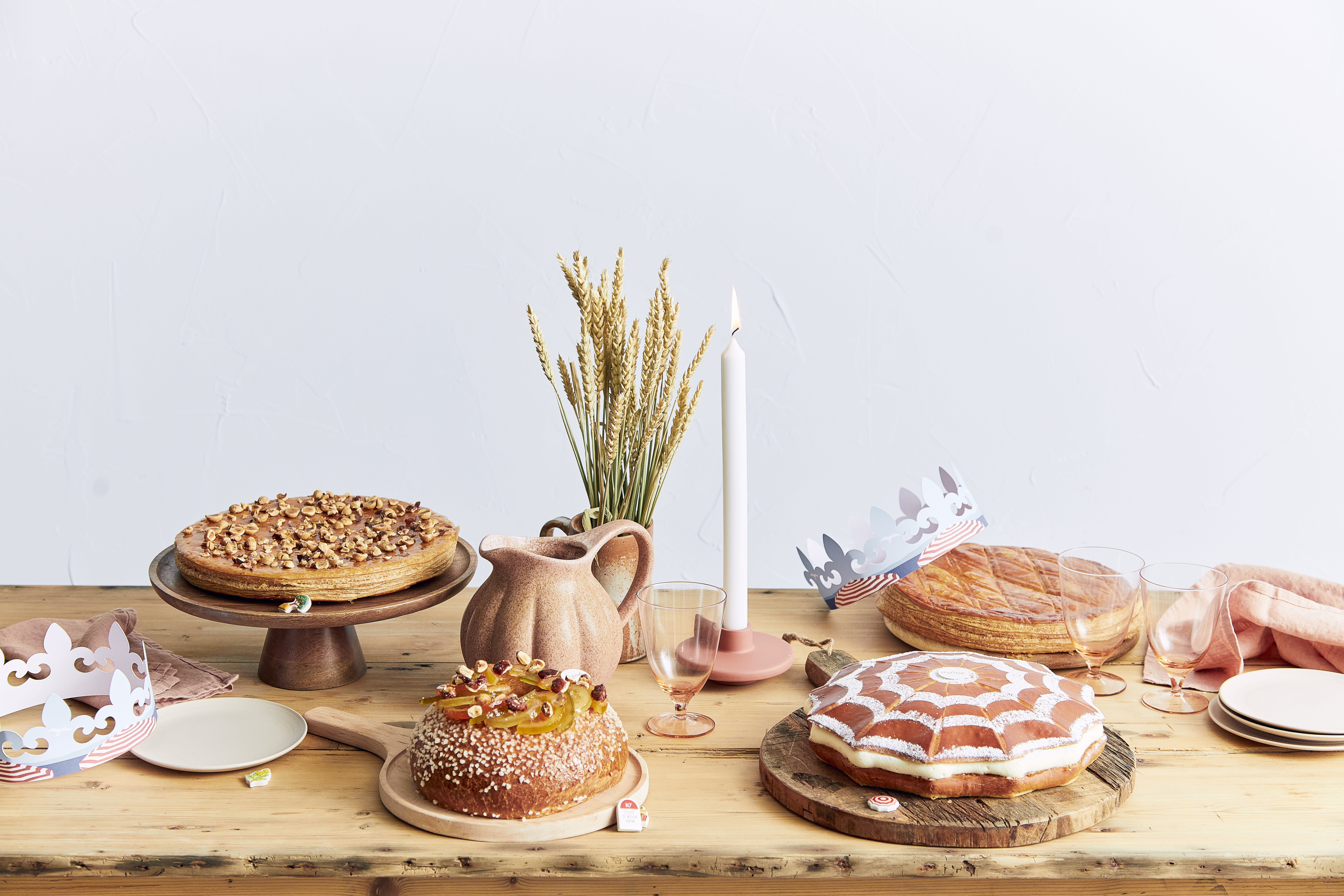 Pierre Hermé
Pierre Hermé excels in a world of sweetness and creativity, showcasing buckwheat from Brittany in his 2022 galette. The crunchy puff pastry and soft almond cream, punctuated by buckwheat seeds and crisp praline, will make your taste buds tingle. Like his favourite "Jardin d'Atlas" macaron, the great pastry chef has also created a galette featuring the subtle flavours of orange blossom, honey and lemon.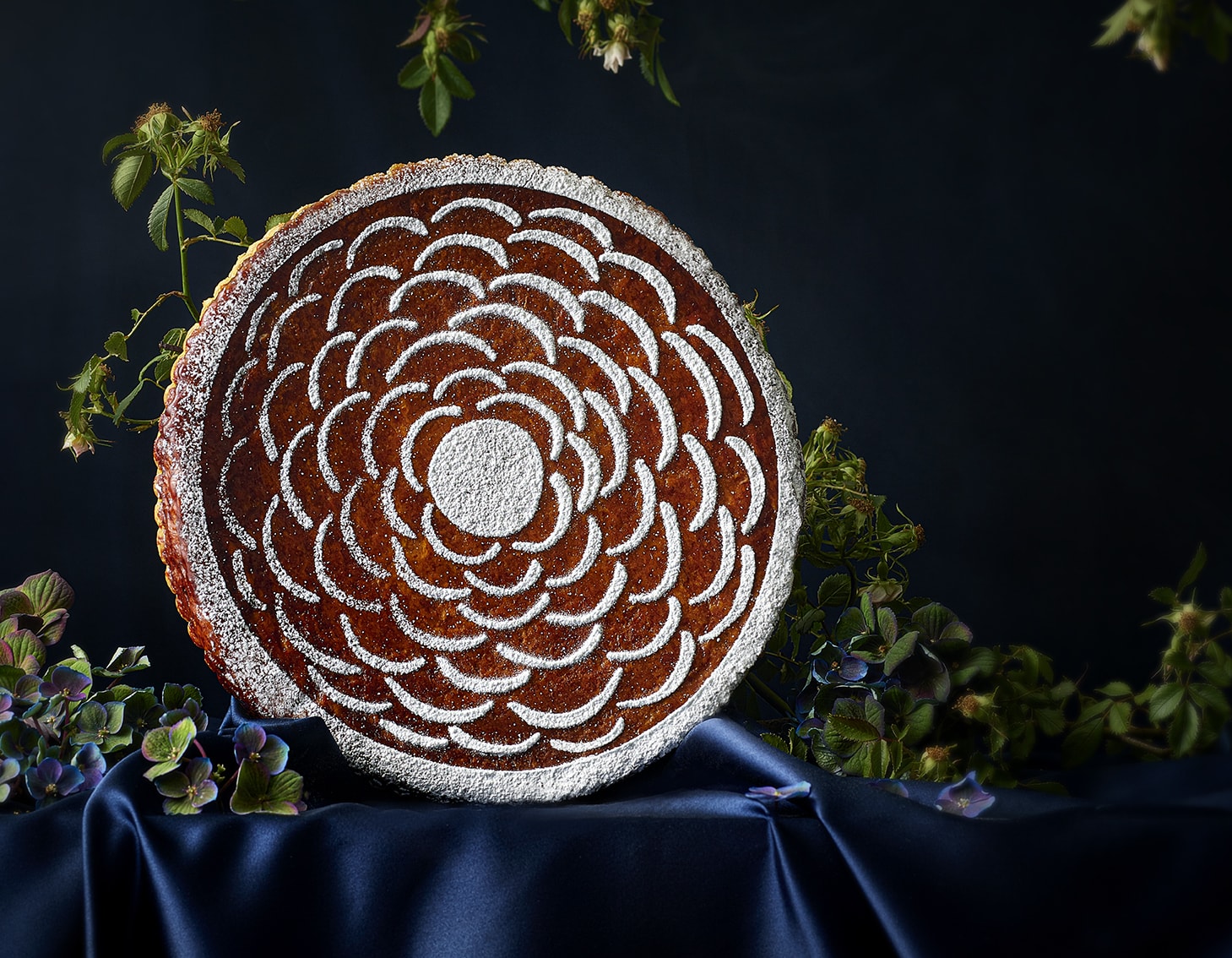 Jean-Paul Hévin
Famous chocolatier and pastry chef Jean-Paul Hévin showcases exceptional cocoa from all over the world in his galette des rois. A family galette with almond cream, chocolate chips and tangy lime cream. A gourmet tradition that's not to be missed!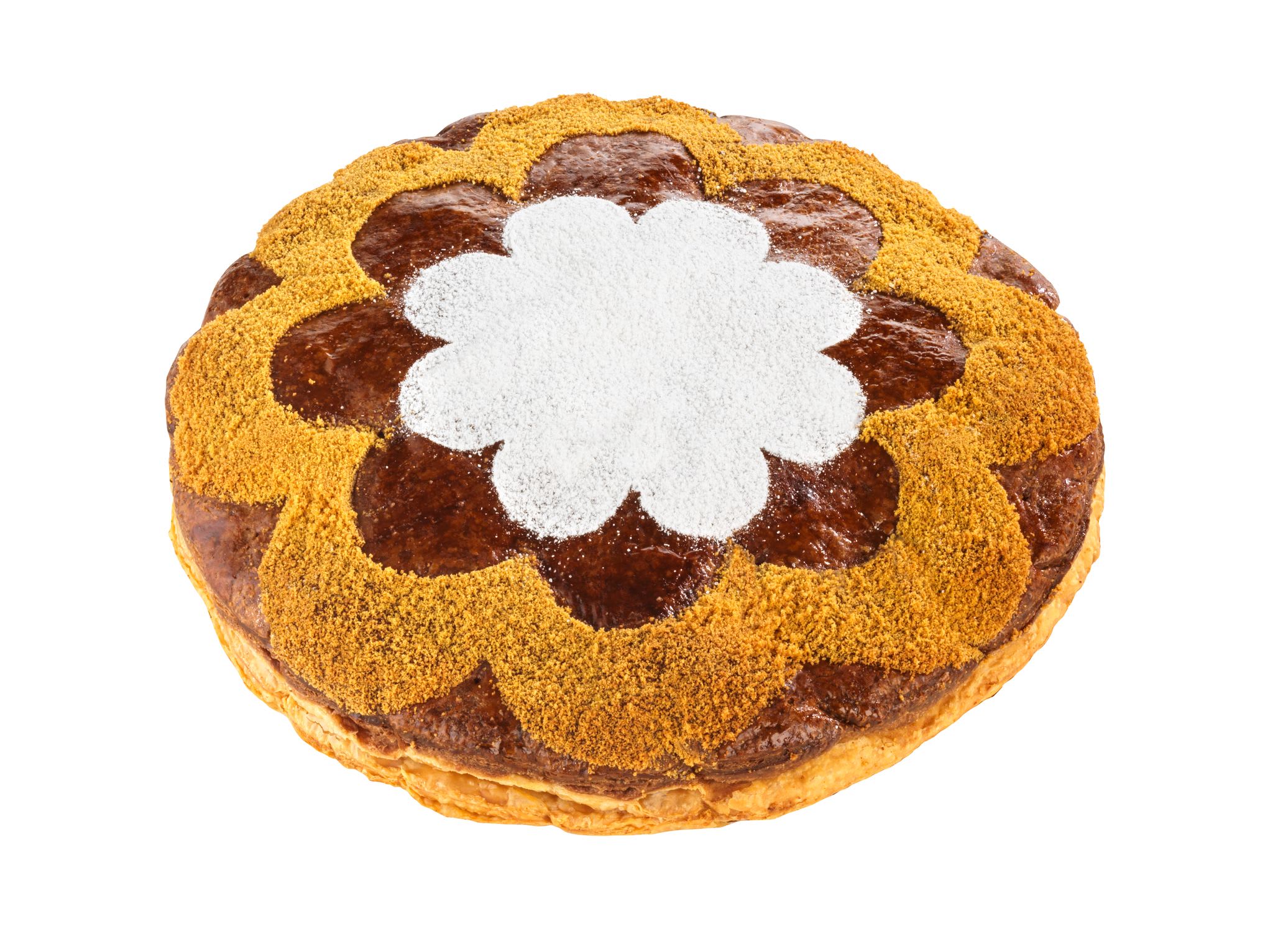 La Maison du Chocolat
Nicolas Cloiseau innovates and updates the traditional galette for 2022! For the chef at Maison du Chocolat, what could be more natural for this master craftsman than a chocolate galette des rois? A cocoa-rich delight to make you feel like royalty as you share an unforgettable family moment!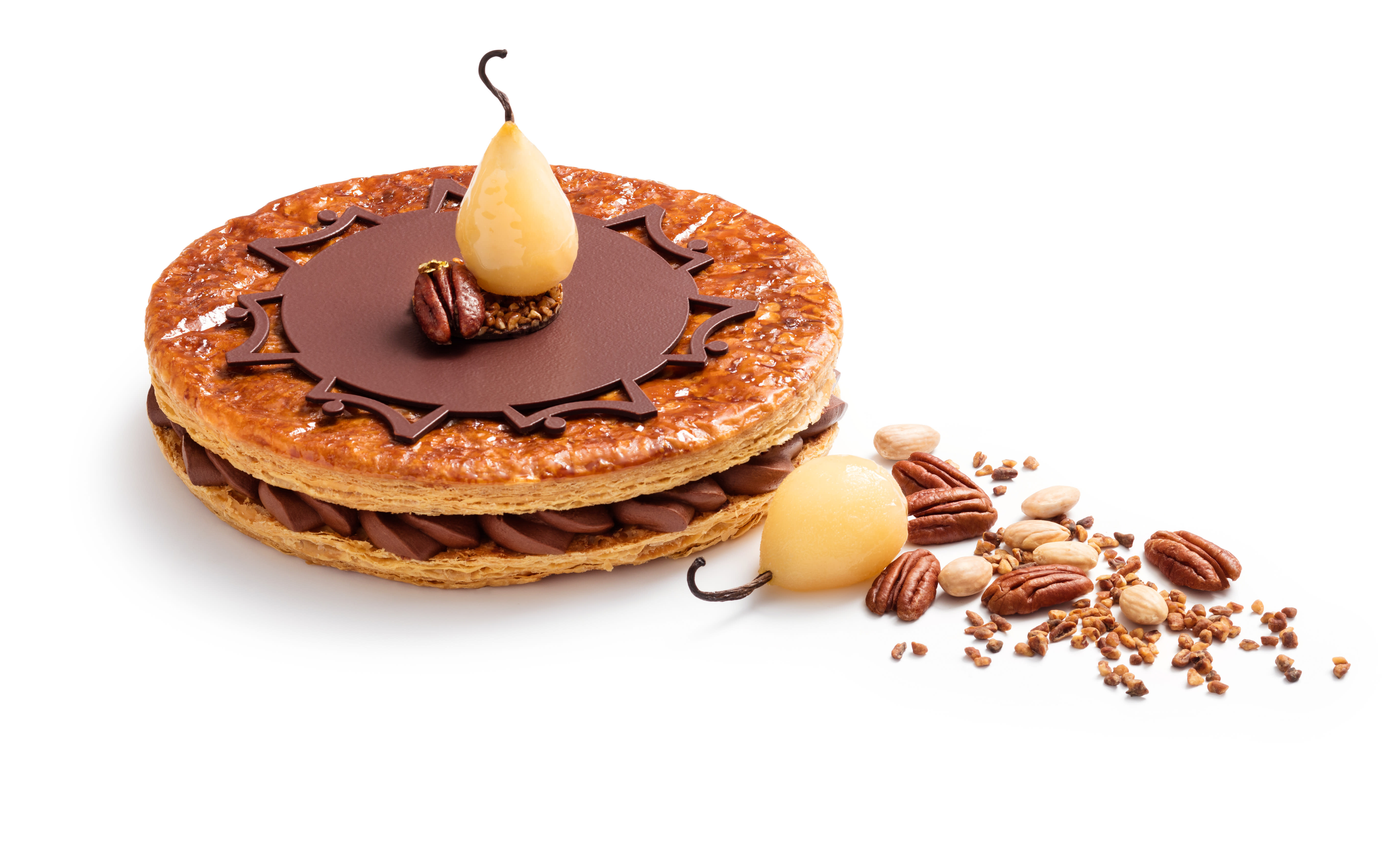 Grande Epicerie de Paris
Don't miss the French almond galette available at the Grande Épicerie de Paris! Topped with elaborate puff pastry with glazed almonds and almond biscuits, garnished with almond praline and vanilla and rum almond cream, it is made from the best ingredients by the Bon Marché pastry chefs. Celebrate the Epiphany in 2022 in Paris Rive Gauche-style!
Christophe Michalak
To celebrate the Fête des Rois in 2022, Christophe Michalak embellishes his first galette with pistachio and praline and goes back to basics with his second, with classic almond cream and an elegant design. Two very different galettes that will delight both purists and those looking for something new!
Printemps du Goût
Nina Métayer, twice named Pastry Chef of the year, welcomes you to Printemps du Goût and to her website "Délicatisserie" where she unveils her "nutcracker" galette, a nod to Tchaikovsky's famous magical ballet. Rich in taste and low in gluten, its almonds and hazelnut flavours will make your taste buds tingle. The crisp biscuit that tops each galette, devised by designer Alexia Lepelletier, is like a delicately chiselled jewel. For your viewing pleasure!
More galettes
You might also like
Copyright image: kevinrauzyfoodography