Top summer terraces in Paris Region
Inspiration

The Top summer terraces in Paris Region restaurants
After three months of closure, restaurants are setting up their terraces! Put on your hat and sunglasses and book in the best spots in Paris and its region, to enjoy authentic cuisine while basking in the sun.
La plus nouvelle
Sur le toit terrasse de l'iconique Galeries Lafayette, c'est l'une des tables éphémères les plus désirables de la rentrée. Avec aux commande le chef Julien Sebbag, la carte de Créatures fait la part belle aux légumes de saison avec une cuisine 100% végétarienne, entre recettes fétiches et salades colorées.
The majestic choice
At Girafe, no need to stretch your neck to catch a glimpse of the Eiffel Tower! The rooftop terrace of this luxurious seafood brasserie located inside the Cité de l'architecture et du patrimoine will dazzle you! The cuisine is fresh, refined and elegant. You're in seventh heaven!
The fashionistas' choice
Perched on the roof of the Printemps du Goût at the Printemps Haussmann department store, Perruche goes all out with culinary elegance and gastronomic delight. Exotic plants, Paris spread out beneath your feet, sparkling cocktails and delicious dishes make it one of the trendiest terraces in the city.
The waterside choice
Sitting opposite Lac d'Enghien-les-Bains on the terrace of Fouquet's restaurant, you'll almost believe you're at the seaside. Three-Michelin-starred chef, Pierre Gagnaire, has designed a bistro-style menu, and you can watch the pedal boats while just a stone's throw from the city. A real breath of fresh air!
The riverside choice
Head down to Maquereaux, the barge restaurant moored at Quai de l'Hôtel-de-Ville. With a two-tiered terrace, it's an ideal spot to enjoy oysters from Brittany, whelk with mayonnaise, or an assortment of smoked fish. Anchors aweigh!
The secret choice
La Petite Venise is a taste of Italy right in the heart of the Château de Versailles grounds. In this bucolic setting, with a shady terrace and cuisine straight from Italy, enjoy a royal luncheon, to the backdrop of the Grand Canal and the Fountain of Apollo.
The high choice
At the top of the Butte Montmartre, the Moulin de la Galette stands guard over its history, staying true to the guingette spirit so dear to the Impressionists of the 19th century. The traditional, tasty cuisine is devoted to fresh, good quality produce, the terrace lined with trees, and the view incredible.
The spectacular choice
Adjoining the Parc du Château de Saint-Germain-en-Laye, Le Pavillon Henri IV is the last remaining vestige of the Château-Neuf, the royal residence of Henri IV and Louis XIV. Today, it is a gastronomic restaurant directed by Chef Patrick Käppler, complete with a panoramic terrace that overlooks the Seine valley.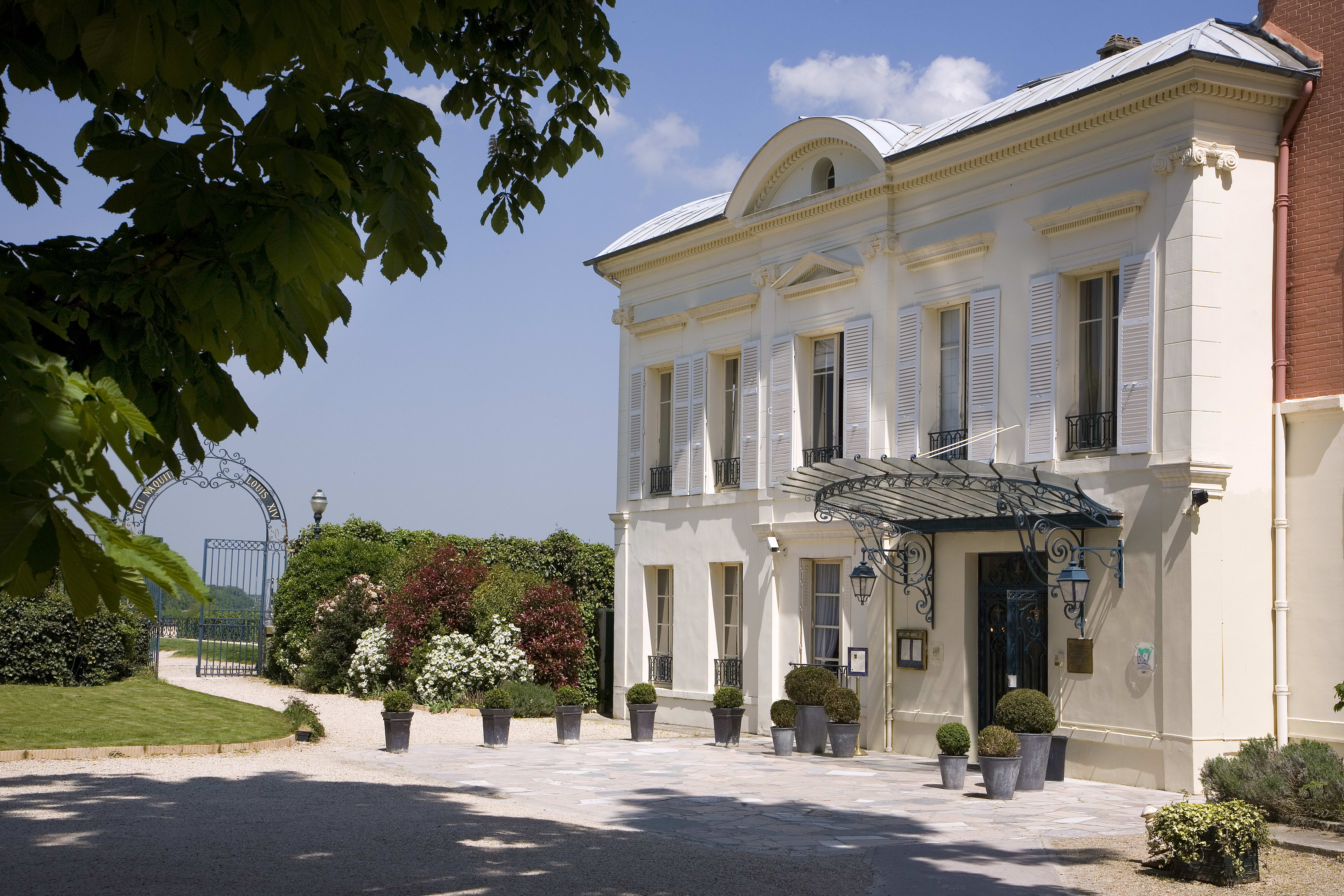 You might also like
Copyright image: Romain Ricard