The best outdoor skateparks in Paris Region
Inspiration

The best outdoor skateparks in Paris Region
It's official and it's a world first, skateboarding becomes an Olympic sport for the 2021 Games in Tokyo. And the 2024 Olympic Games in Paris have reserved a platform of choice for it since the events will take place on the very prestigious Place de La Concorde in the heart of the capital. The elite of world skateboarding will compete in two of the most popular and spectacular disciplines: park and street. The very young first Olympic champion Momiji Nishiya will notably put her title on the line.
Where to learn to skateboard or polish your tricks in the Paris Region? Discover our top skateparks where you can practice outdoors whatever your level.
Cosanostra skatepark, the most international
Its bowl was built to host the great international Vans Park Series competition in 2019 and it is the spot that champion Charlotte Hym has chosen to prepare for her participation in the 2021 Tokyo Olympics. Although the Cosanostra skatepark has everything to train adults, it remains open to free and amateur practice, and offers introductory courses. Skateboarding has been the cause defended here for over 20 years… and has nothing to do with the Italian Mafia!
Playground ZZ10, the most symbolic
Its ramp is one of the smallest in this selection, but its decor has a story. Playground located close to the Stade de France, it was inaugurated in 2018 by Zinedine Zidane … in tribute to the victory of the French football team in 1998. The wooden ramp stands on a blue, white and red background, bearing the legendary number 10. Cock-a-doodle Doo!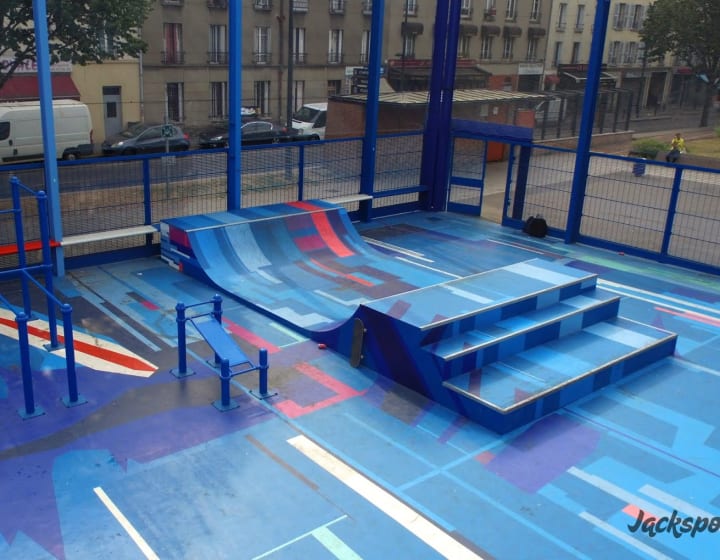 Skatepark Lafontaine, the most authentic
A stone's throw from Paris, the Maisons Alfort skatepark was designed by a skating architect for skateboarders! Street and bowl accessible by metro, it also has the feature of being located in Lafontaine Park on the banks of the Marne, which offers a multitude of other activities for the pleasure of all.
The most fun Skatepark in Poissy
Considered one of the best skate sites in the Paris Region by riders, this is a must see. 45 minutes from Paris, suitable for all levels, it is remarkable for the variety of modules it offers. This is a very complete playground. The slides, jumps, grinds, or even figures 5.4 or 3.6 are yours to impress during improvised contests!
Saint-Cloud skatepark, the most family-friendly
Near the Saint-Cloud racecourse, there is a skatepark in the Avre garden. Recently renovated, with its rounded slide bar and new modules installed for the pleasure of riders of all ages. Everything is there, the curve, the angles, the funboxes, the ramps and the platforms, to test all kinds of figures. Something to enjoy all day long!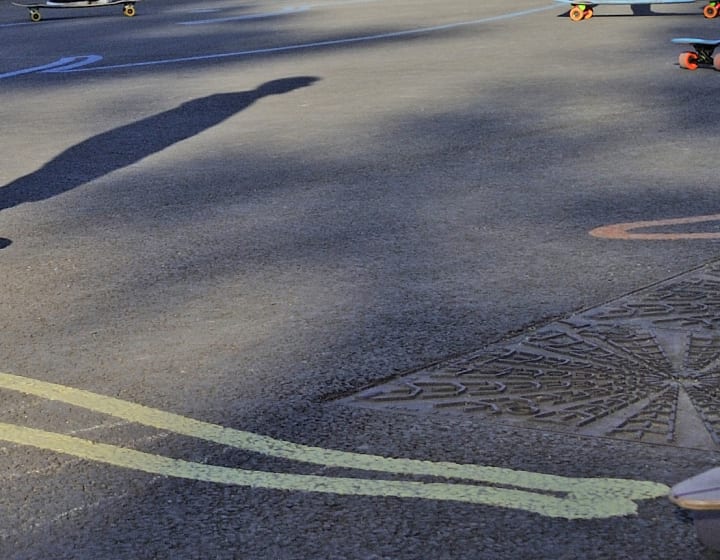 You might also like
Copyright image: Li Zhongfei