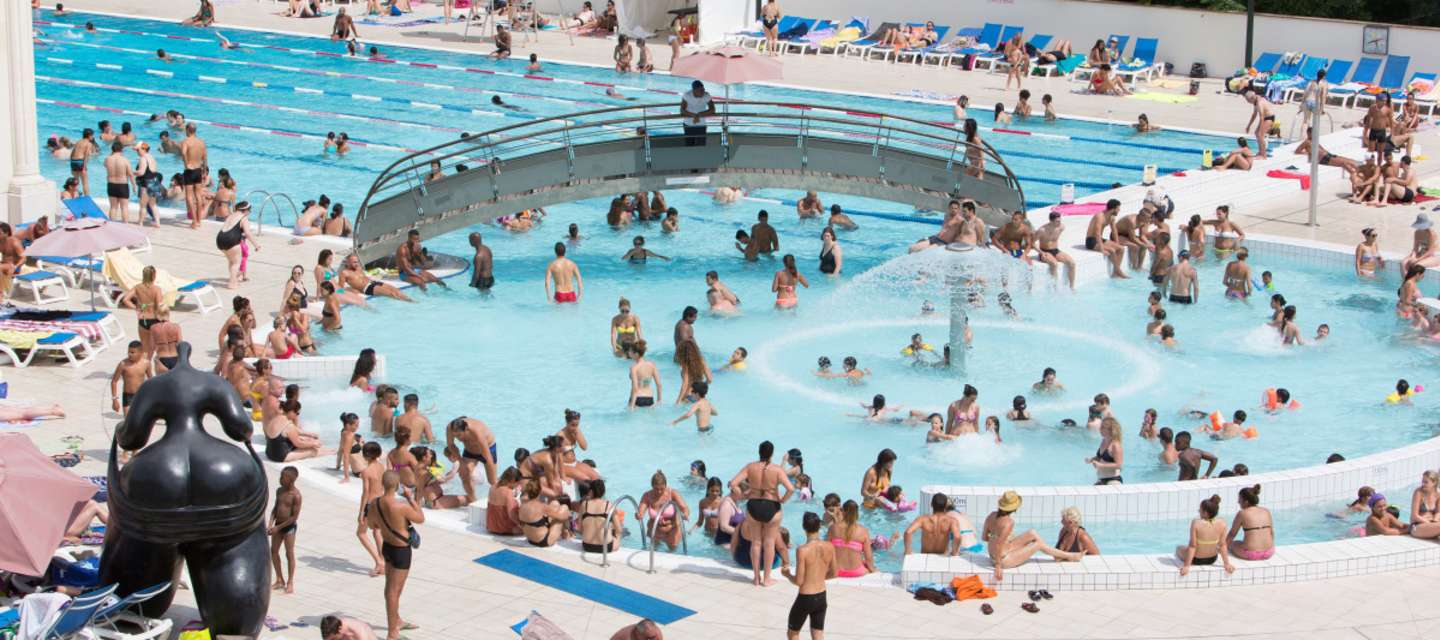 Summer 2021: Where to go swimming in Paris Region ?
Inspiration

Summer 2021: Where to go swimming in Paris Region ?
It's summer! Grab your sunblock, towel and swimsuit and head for swimming pools, lakes, rivers and canals for some wet summer fun without leaving Paris Region. There are even some sandy spots, with both wilderness and pop-up "beaches" where you can relax in the Parisian sun. There's only one downside: sunburn!
Swimming outdoors in nature
After a challenging year, everyone suddenly wants to get back to nature. In the summer heat, pretend you're at the beach around Paris, where there's no shortage of chill-out and swimming options. Want to spend all summer as if on holiday? A few kilometres from the city, unpack your umbrella and spread out your towel near water for fun and relaxation in nature. Let the kids splash around, play with shovels and pails, or take a dip under the watchful eye of lifeguards in safe water without needing to leave the region.
First up, Yvelines: In the heart of Rambouillet Forest lies a little hidden beach surrounded by trees like a haven of tranquillity far from the urban din. To beat the heat while having fun, head to the Iles de loisirs of Paris Region. In Bois-le-Roi, Jablines-Annet, Vaires-Torcy, Cergy-Pontoise, Boucles de Seine and Val de Seine, lakes and natural swimming areas await you where you can practice your freestyle and breaststroke—unless you'd rather laze around on a raft.
Plus, there are lots of other activities available on site, including beach volleyball, paddleboat or kayak rentals, mini golf, water slides and everything you need for fun-filled days with family and friends!
Outdoor swimming pools
Prefer the pool? Not to worry—many outdoor pools await you in summer 2021. If you like crystal-clear water more than sand beneath your feet, head to the Iles de loisirs of Buthiers, Etampes, Créteil or Port aux Cerises to enjoy the fine weather, complete with diving boards and slides. Imagine yourself under an umbrella, savouring your cool drink at the snack bar. Pure bliss! The l'Isle-Adam beach offers a more vintage vibe on the banks of the Oise. With its white cabanas and chill-out areas on the lawns, you'll step back in time one summer day.
Summer 2021 pop-up beaches and pools in Paris Region
Summer pops up in Paris Region with open-air swimming areas and beaches emerging from the landscape just for the season. In Paris itself, the sand returns to line the banks of the Seine in the heart of the city for the popular Paris Plage beach—always a top spot for sunbathing, relaxation and outdoor activities. Of course, the free swimming area at La Villette canal is back too, with two separate pools each for adults and kids for an incredible way to cool off directly in the Parisian canal. Rest assured, the water quality is regularly monitored and swimming is safe.
After the canal, why not try a dip in a river? At Meaux Plage, dive into the waters of the Marne. In July and August, this tributary of the Seine turns into a veritable seaside resort with sand and lifeguarded swimming in the middle of nature. Active guests can take advantage of various sports before enjoying, come evening, concerts and cinema sessions under the stars.
While the Chalet du Lac Beach Club in the Bois de Vincennes doesn't have a swimming area, it's worth a trip for its festive atmosphere worthy of the most chic beach spots. On the sand, lounge on deckchairs while enjoying a bite or cool drink and jamming to the music played by DJs. There's no need to travel to the ocean to have a fun summer!
You might also like
Copyright image: Mairie de Puteaux