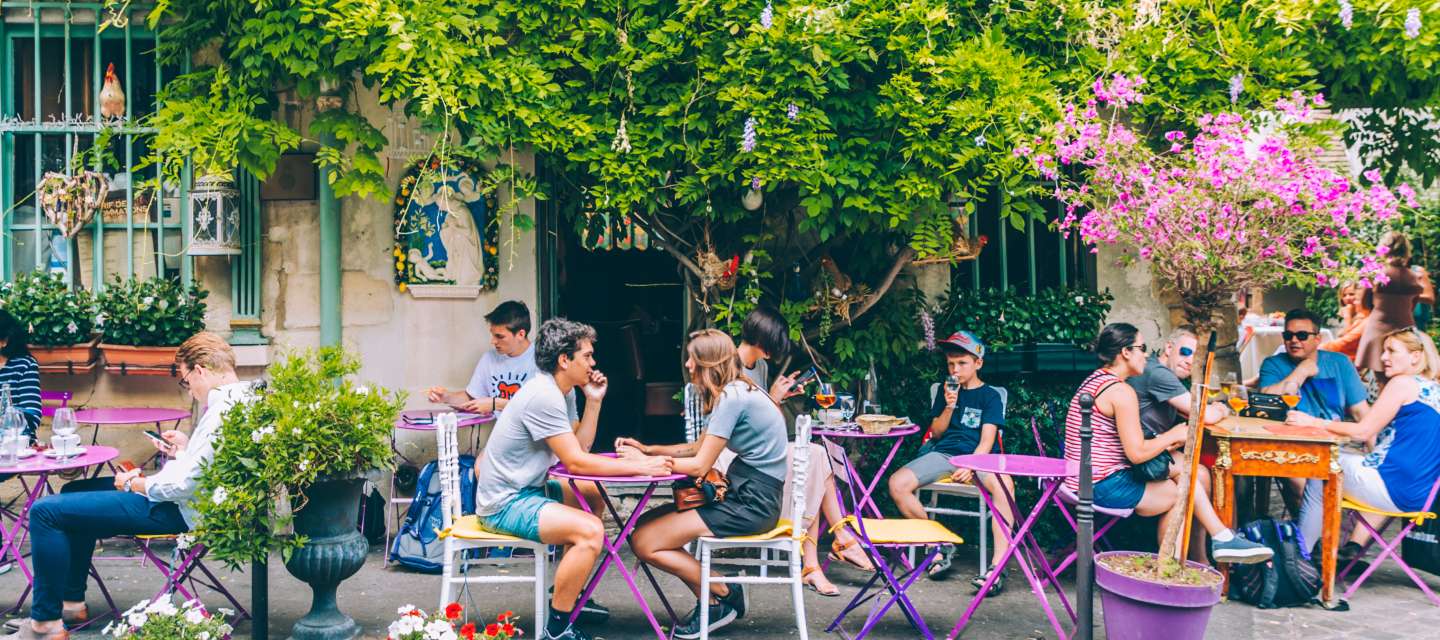 My gourmet summer in Paris Region
Inspiration

My gourmet summer in Paris Region
Did you miss the restaurants? Are you dreaming of eating an ice cream while strolling through the lively streets, discovering a pleasant little corner of greenery for your family picnic, meeting your friends on a sunny terrace, strolling through the most beautiful markets in the region, tasting local specialities, or finding the rooftop that will put Paris at the foot of your loved one?
With the arrival of the fine weather and the end of the lockdown which will soon be classed as a bad memory, this summer 2021 promises to be a beautiful one that everyone wants to enjoy with good food. Treat yourself to the best of gourmet cuisine in Paris Region!
Current gastronomy news
New locations, events or culinary experiences, based on current desires and trends, etc. The focus is on keeping you up-to-date.
Our tour of gastronomy
Those with a nose for good cuisine and discovery lovers, our top selections, themed guides and ideas for organised stays are made to inspire you and invite you to explore more widely the gourmet experiences available in the territory of Paris and its region.
Our favourite cuisine in summer 2021
Best restaurant-terrace, artisan ice-cream maker, farm picking, gourmet walks, etc. Here you can find our selection of great places and unusual activities based on the theme of gastronomy.
Even more ideas for your summer 2021 in Paris Region
From the beginning of June to the end of August, Paris and its region are bending over backwards to offer you a summer full of possibilities. The Musée d'Orsay is reopening its doors and Coco Chanel is coming to the Palais Galliera, the restaurants are laying out plates of all sizes, the leisure islands have a holiday feel, the shop windows will make you look, the festivals are ramping up the sound and the gardens are rolling out their green carpets for memorable picnics. We've missed it so much! Get your fill of other ideas according to your tastes.
Copyright image: CRT IDF/Liiinks/Quincy