Top rambling apps in the Paris region
Inspiration

Top rambling apps in Paris region
Short on ideas for how to occupy the kids ? Don't worry, help is at hand: we've pulled together a list of the best free rambling apps in Paris and the surrounding area. From hikes to treasure hunts and nature walks, take your pick!
Child-sized adventures
A wonderful day out for all the family, Paris Region Aventures offers you the chance to explore the heritage of Paris – and to have fun while you're at it. Join your children on missions and challenges to hunt out and collect famous faces on around thirty treasure hunts through iconic spots like Versailles, Auvers-sur-Oise, Provins, Dourdan, Sceaux, St Ouen, Vincennes and more…
Application available in French and English.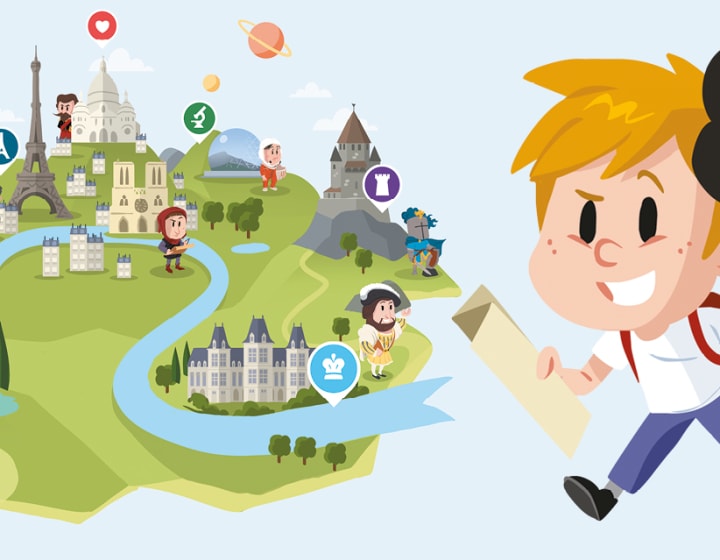 Follow the forest footpaths
Keen to spend some time in the great outdoors? Then whisk the family away to the lush green forests and woods of the Paris Region. The Balade Branchée app gives you access to interactive circular walks, complete with audio, visual and video content about the local wildlife – the smart way to learn as you walk.
Application available in French, English, German, Spanish and Italian.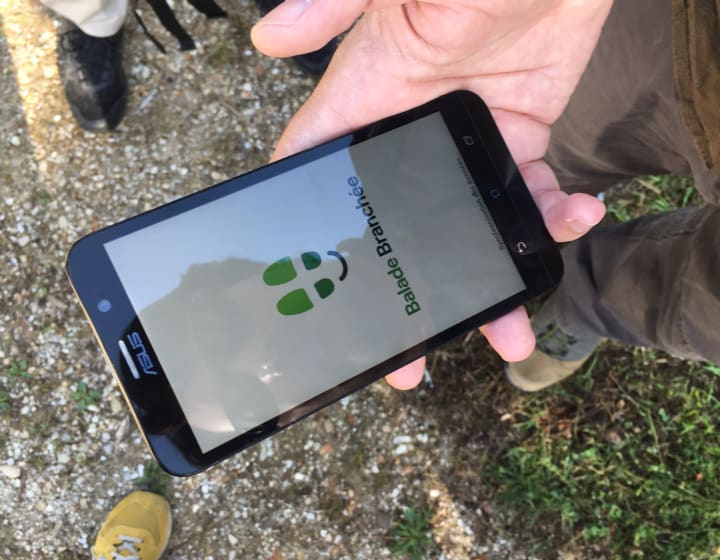 Take a guided tour of a royal estate
The Domaine National de Saint-Cloud is a well-known walking spot for families in western Paris. But did you know that it is also home to a geo-tagged historical route that you can follow using a free app? Step back in time and make a 17th-century castle reappear before your very eyes!
Application available in French.
Outing options in the Paris Region
Looking for a walking, cycling or horse-riding route? Thanks to the Val d'Oise MyBalade and Seine-et-Marne Balad'Nature apps, Paris is covered from east to west: take your pick, and let them lead the way… Explore gardens, forests, villages and châteaux during outings where curiosity is the order of the day.
Application Val d'Oise MyBalade: available in French and English.
Application Balad'Nature: available in French.
An app to get you moving AND learning!
Do you enjoy a challenge once in a while? Well, now you can combine fresh air and exercise with exploring the heritage around the Paris Region, all thanks to the Bougeott app. Choose where you'd like to run or walk – either through unspoilt countryside or urban environs – then create your custom route and let the app guide you. It'll even tell you all about the places you visit on your travels as you go! What better way to keep both mind and body fighting fit at the same time!
4 more reasons to get out into the countryside
The Regional Nature Parks of the Paris Region are the perfect places to get out into the great outdoors and explore some of the most beautiful green spaces the area has to offer. Let your phone be your guide as you walk, bike, or ride the trails and footpaths through the region's forests and traditional villages. With the promise of fresh air, lush greenery, and historic monuments to enjoy along the way, it's a difficult one to resist! All that's left to do now is plan your next trip to the Haute Vallée de Chevreuse, the Gâtinais Français, the Vexin or the Oise-Pays de France.
You might also like
Copyright image: Y.Piriou / AEV