Cycling routes in Paris Region
Inspiration

Cycling routes in Paris Region
The Paris region invites you to get away from it all on its trails, safely criss-crossing the region between towns, countryside and forests. Whether you are environmentally minded, sporty or just fancy some slower-paced tourism, go for a quick ride or set off on a longer trip along the Avenue
Verte London-Paris, Véloscénie and Scandibérique routes, three cycle paths accessible to all.
Avenue Verte London-Paris: London calling!
A little longer than a Eurostar journey but much more fun, the Avenue Verte London-Paris cycle route means you can pedal your way between the two capital cities.
Setting off from the square at Notre-Dame Cathedral, over 406 or 472 kilometres depending on whether you take the Epte Valley or the Oise Valley, roam around the unspoilt countryside and little villages of the Vexin Français Nature Reserve, or follow the banks of the Oise in search of the scenes popular with the impressionist painters. I want to ride my bicycle!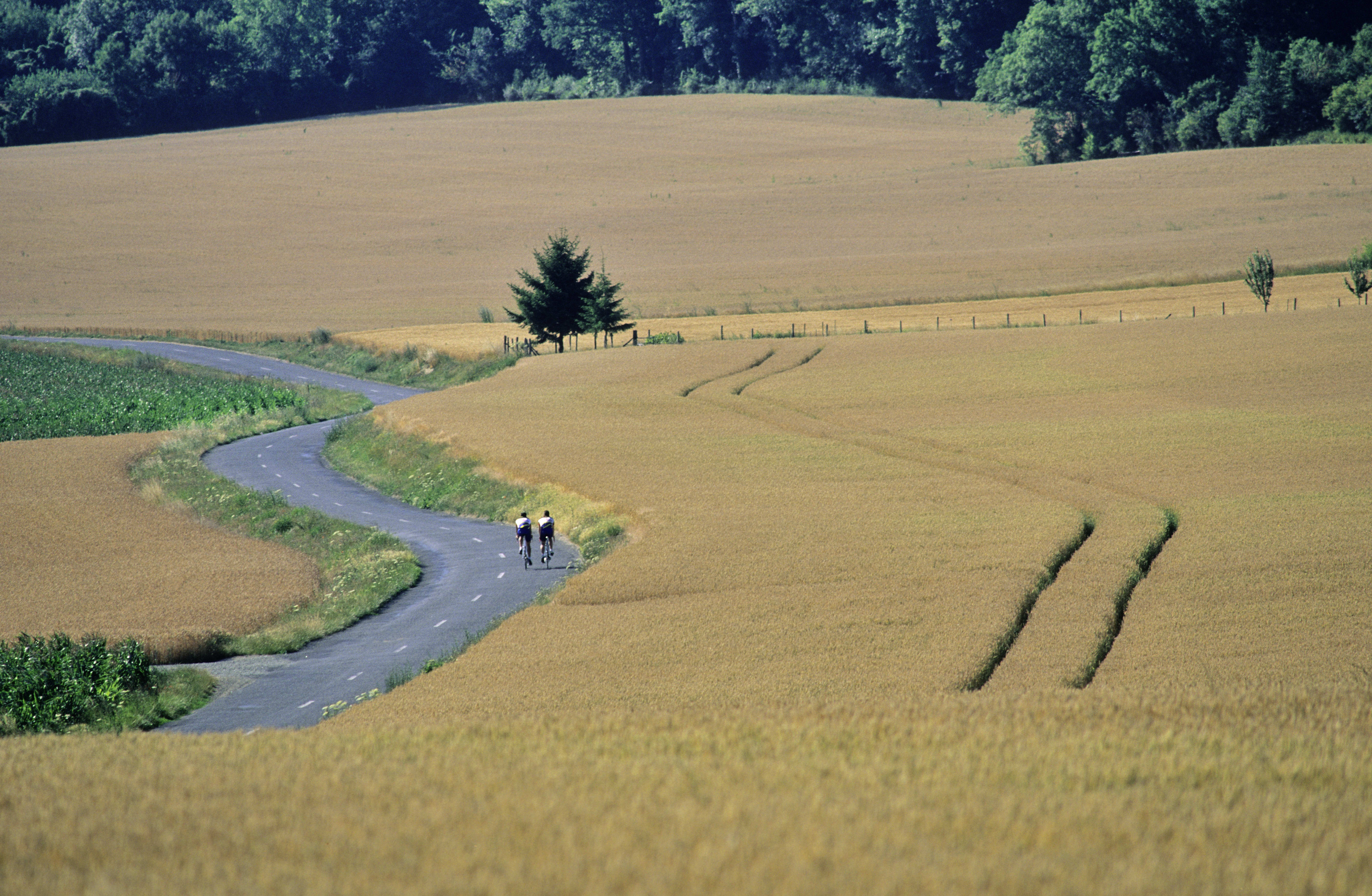 The Véloscénie: from cathedral to abbey
Starting in the capital, the Véloscénie cycle route between Paris and Mont Saint-Michel gives you a chance to ride through urban landscapes and the open countryside over around 450 kilometres.
The history of France passes before your eyes through some of the region's most beautiful castles in Versailles, Sceaux or Rambouillet. And stunning natural spaces are revealed to you in the regional Haute Vallée de Chevreuse Nature Reserve. A spectacular itinerary!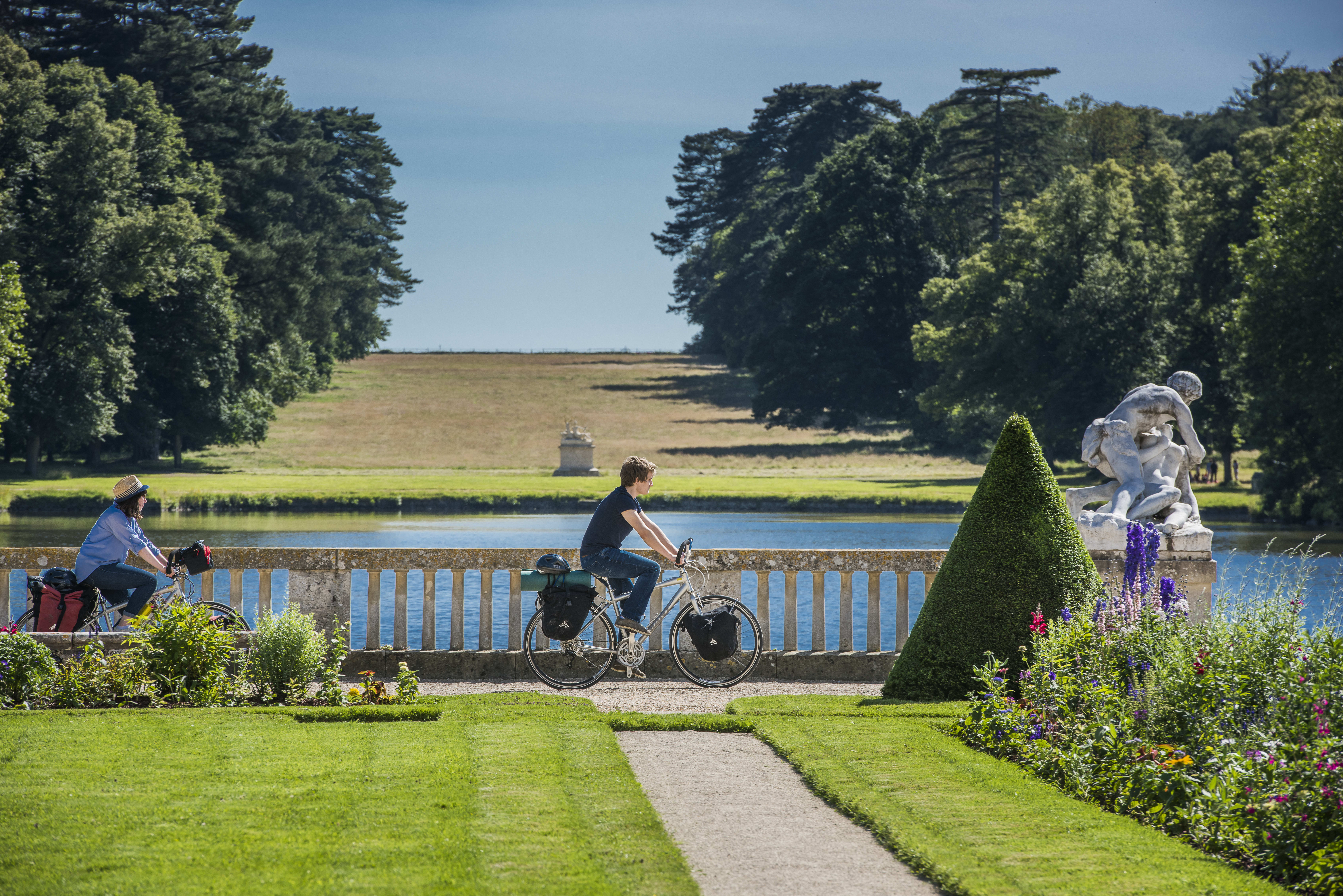 The Scandibérique: by bike along the Route of the Pilgrims.
Scandibérique or EuroVéloroute 3 is the longest cycle route in France.
This European route runs between Trondheim in Norway and Santiago de Compostela in Spain, along the historical Pilgrims' Route. Extending over almost 1,700 kilometres and running through Paris, rides along rivers and canals are yours to enjoy.
But don't worry, you don't need to do it all in one go! In the Paris region, between towns and countryside, along the Marne and the Canal de l'Ourcq.
Fall in love with the Fontainebleau and Nemours châteaux. The Scandibérique offers you bike rides at a gentler pace.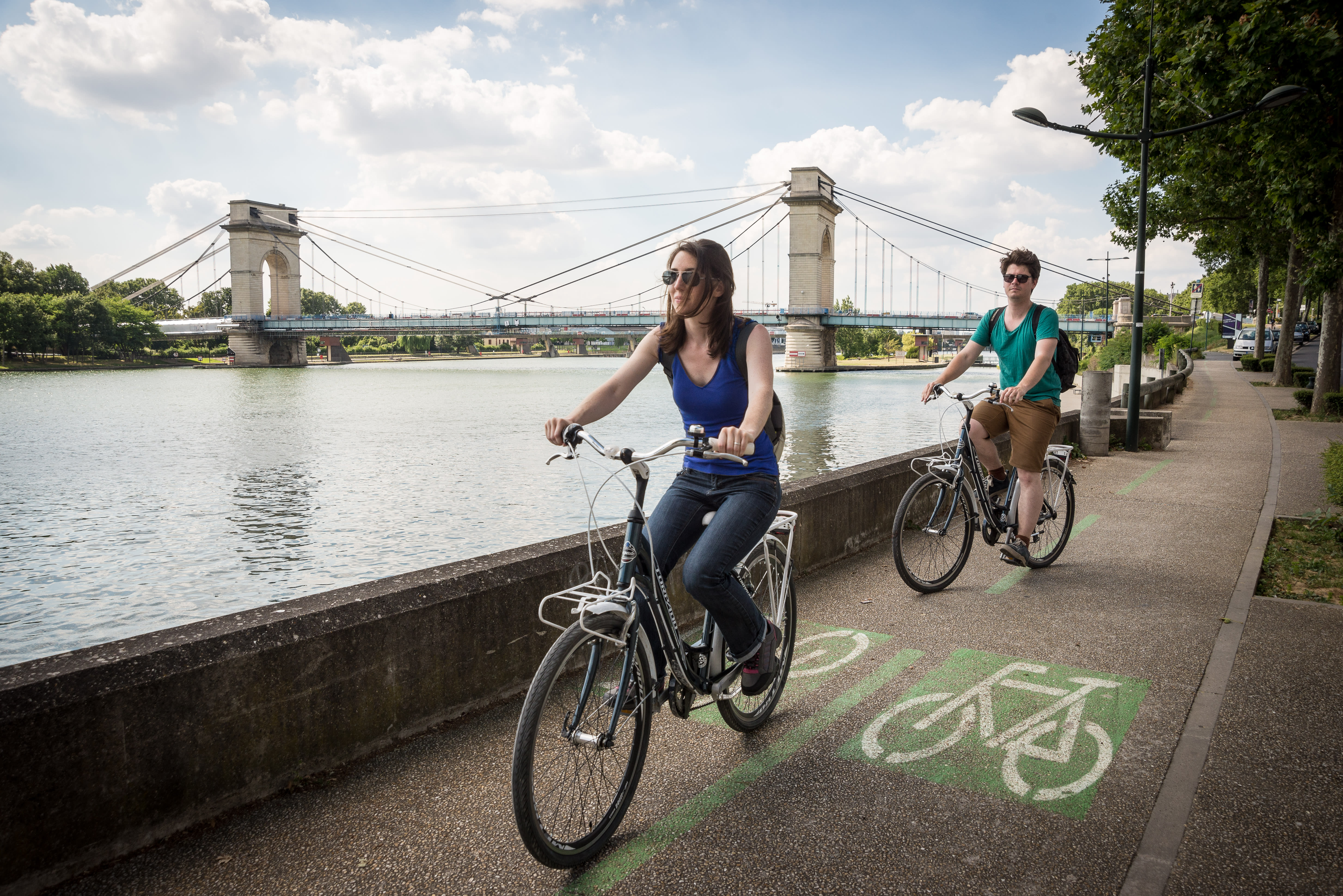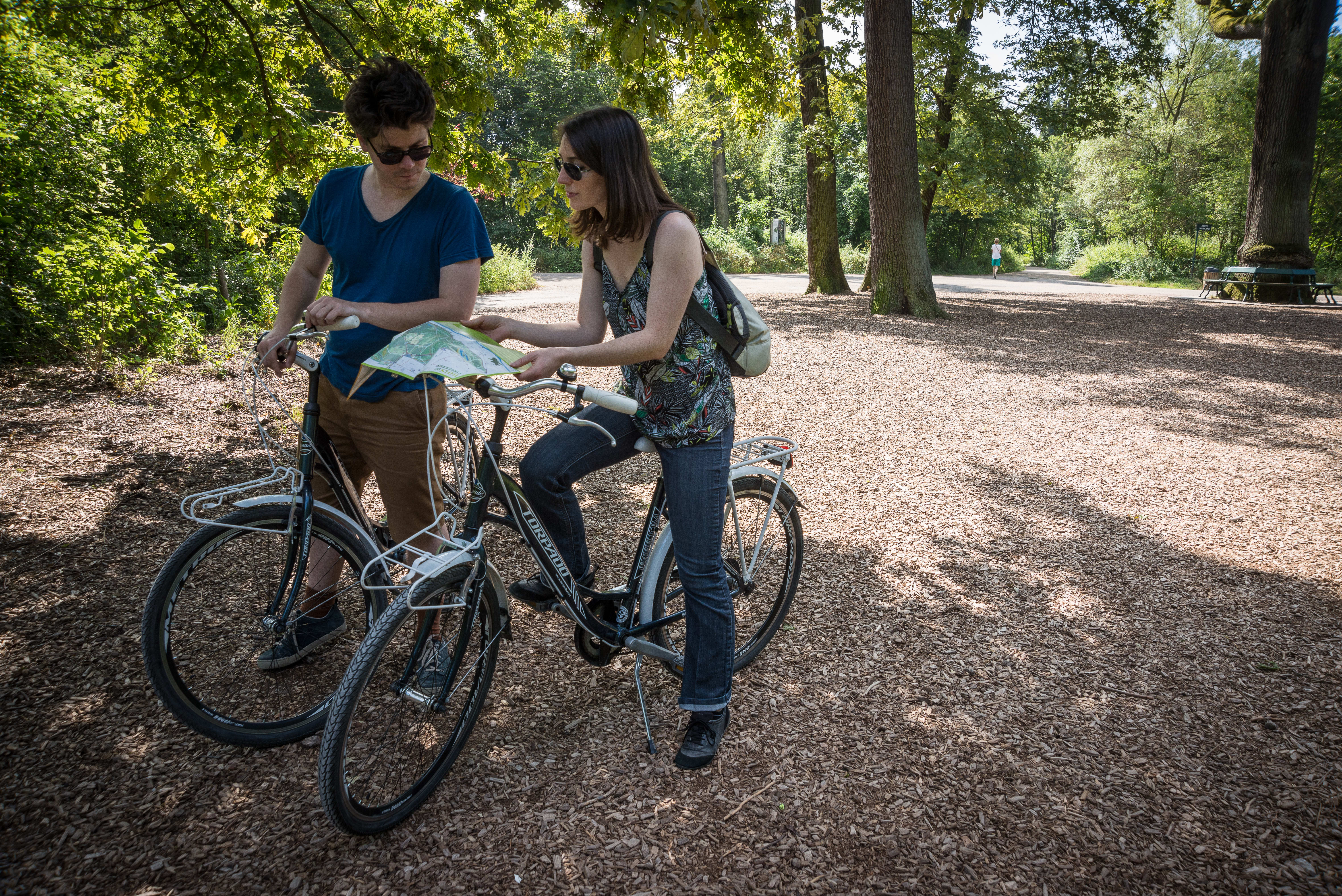 The Seine à Vélo: a world of discovery between Paris and the sea!
Get on your bikes for a ride along the Seine Valley, from the capital to the English Channel.
From urban discoveries to charming country landscapes, many surprises await you along the 430-kilometre route. Journey from Paris to Le Havre via Rouen, with an optional detour to Honfleur and Deauville, on this cycle route for all ages and abilities.
Along the way, follow in the footsteps of Napoleon at Rueil-Malmaison or stop for a few moments at Chatou to admire the meanders of the river as immortalised by the Impressionist painters.
The Seine à Vélo: a journey you can take at your own pace.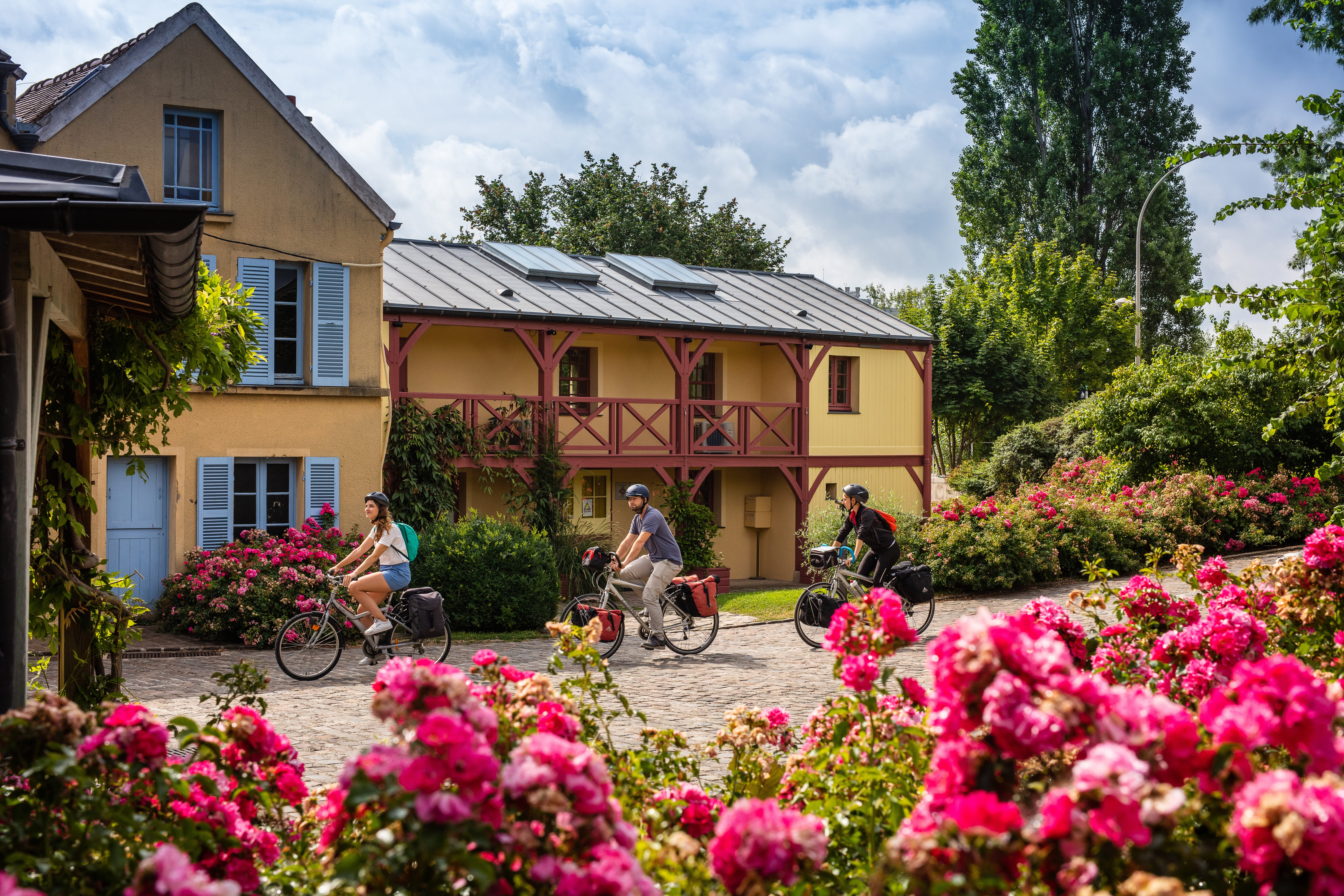 The Seine à Vélo, 430 kilometres from Paris to Normandy
Bike tours to discover in Paris Region
Copyright image: David Darrault