Archaeological weekend in the Vexin Français
Inspiration

Archaeological weekend in the Vexin Français
Looking for ideas for a weekend in the Paris Region? Head to the Vexin Français for an archaeology-themed break that will take you from the forests of the regional nature park to museums and bucolic villages.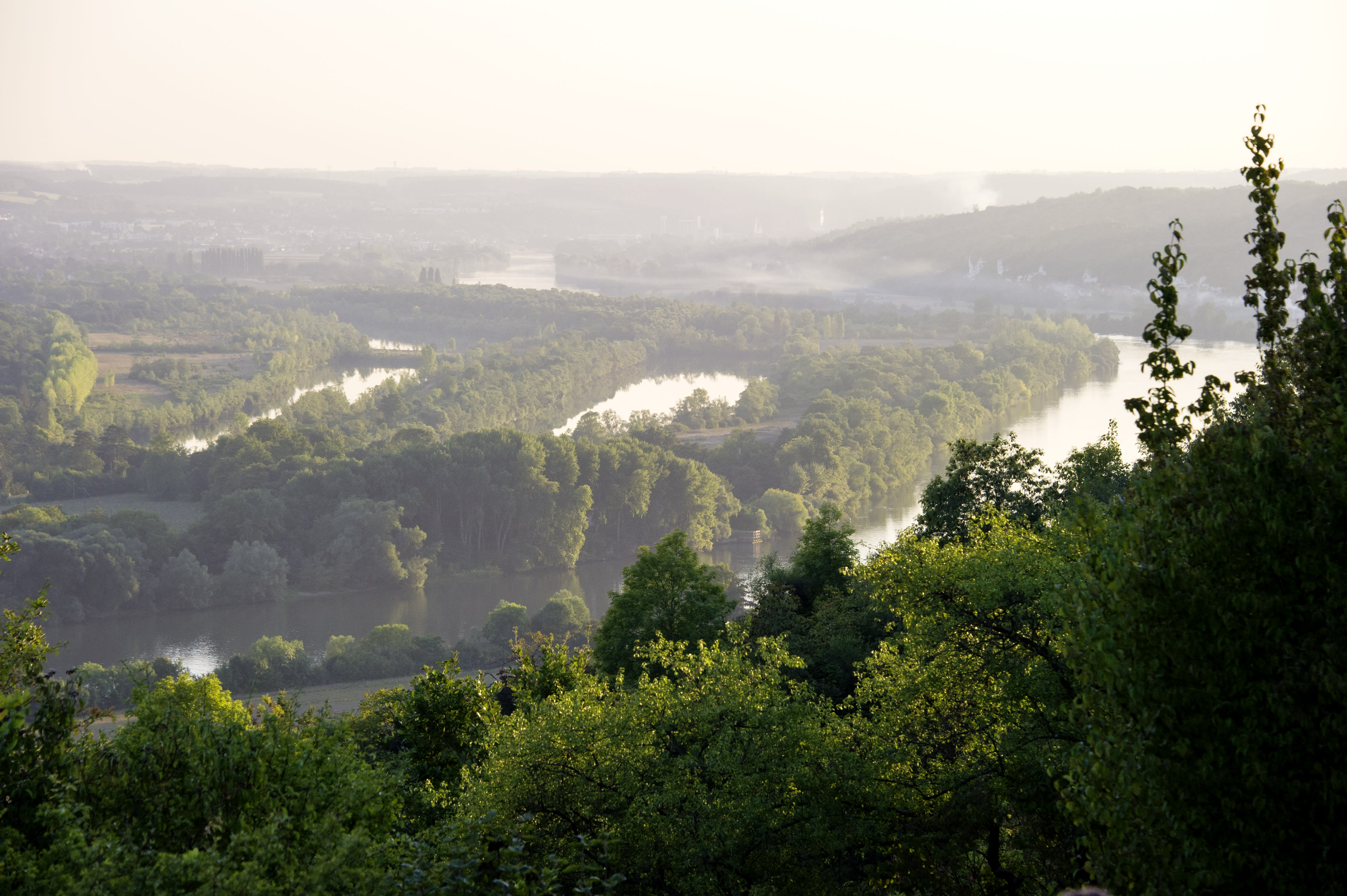 Day 1: A megalithic treasure in the woods...
The first step on this archaeological weekend in the Vexin Français nature park is a 3-hour circular walk starting from Guiry-en-Vexin. Amid little villages with picturesque houses and varied landscapes, continue your day with a walk through the woods in the Bois de Morval. Immerse yourself in the tranquillity of the forest and make your way to the stunning "Allée couverte" or "gallery grave", an imposing megalithic tomb high above the valley. It is a listed historical monument. For lunch, take a seat at one of the picnic tables provided in the meadow.
And a journey through time
Back in Guiry-en-Vexin, discover the Val d'Oise archaeological museum, a museum presenting the artefacts found in archaeological digs in this part of the north-western Paris Region. It is home to the largest collection of Merovingian gravestones in France. From the Palaeolithic period to the Middle Ages, follow the timeline right through to the final section on contemporary archaeology.
Fifteen minutes' walk away is the charming Musée de l'Outil in Wy-dit-Joli-Village, with its peculiar collection of utensils used in agriculture and rural life. Don't miss its equally charming award-winning garden, which hosts a number of cultural events.
To round off your first day in style, make your way to Le Clos Pétillon in Théméricourt for a dinner made up of French specialities in a tranquil and understated setting. The restaurant offers a selection of dishes made on site using local produce.
Spend the night in the home of a local, in the warm and enchanting 19th century house at Le Clos du Saule or in the converted stables of an old farm at Le Refuge de Fontaine Couture.
Le Clos du Saule - 2 Grande Rue à Gouzangrez – Tél. 01 30 27 94 99
Refuge de Fontaine Couture - 4 place Saint-Lô à Théméricourt - Tél. 06 15 41 76 55
Day 2: At the heart of the Vexin Français…
Start your second day with a visit to the Musée du Vexin Français. This eco-museum is located in the outbuildings of the Château de Théméricourt, an attractive 15th-century stately home. It presents the natural spaces, fauna and flora of the Vexin in a fun and accessible way. Take a little time to stroll through the château's 6 hectares of grounds and its laboratory garden.
The château is also home to the Maison du Parc. From May to November, a series of "Sunday strolls" are organised, enabling visitors to discover the Vexin Français with an expert guide. A bike hire service is also available.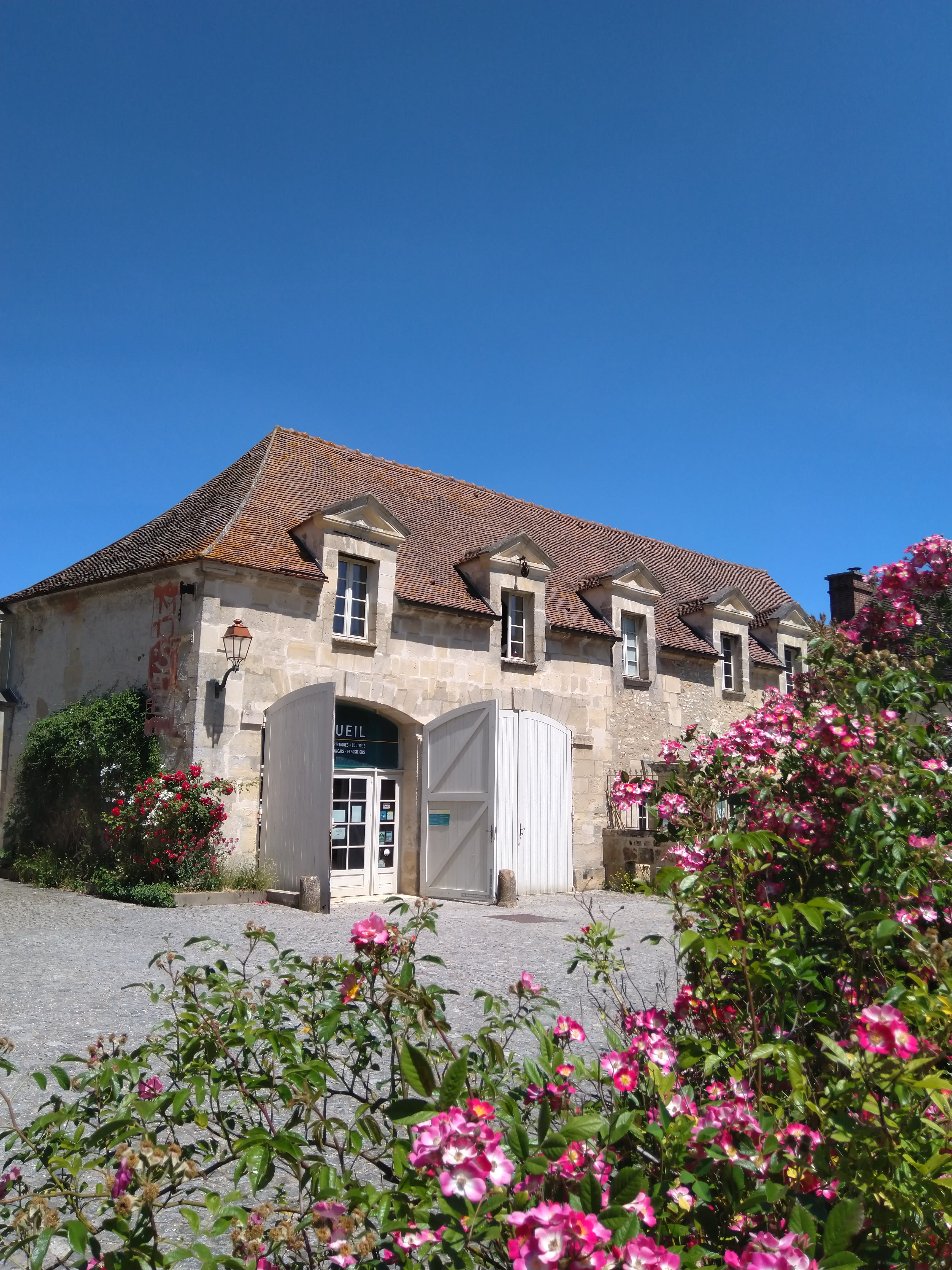 Feeling hungry? Head to Magny-en-Vexin for lunch in the intimate setting of the O'Billot restaurant. The menu offers a judicious blend of modernity and tradition.
Follow in the footsteps of Julius Caesar
Did you know? Running through the Vexin Français is the Chaussée Jules César, part of a network of strategic roads which linked Rome with provincial political and military centres over 2000 years ago.
Today, there are 7 walking routes and circuits ranging from 11 to 17 kilometres around this old Roman road linking Paris and Rouen (or Lutetia and Rotomagus as they were known at the time).
The V5 circuit, starting from Magny-en-Vexin, will take you on a tour of this charming village, taking in its washhouse, its church, its cobbled streets and old buildings typical of this part of the Paris Region.
Tips from the Regional Nature Parks to enjoy your walk while protecting nature
Park in car parks; stay on the footpaths during your walks; respect private property; take your rubbish home with you; do not make noise; do not pick plants or fruit (protected species and risks of disease); do not feed water birds (this attracts rats); keep your pets on a lead; pay attention to signs and instructions about hunting; do not light any fires; be aware of nearby training tracks for racehorses; use public transport or car sharing where possible to get to the start of your walk.
App for your excursions in Natural regional parks
This app suggests location-based circuits in the four natural regional parks in Paris Region to help you explore some of the finest natural landscapes around Paris (Free to download on Google Play and App Store)
Copyright image: PNR Vexin français