The best groceries in your cupboards
Exceptional products in your basket! Cheese, smoked salmon, delicatessen, wine, precious alcohol or even teas and coffees, find a selection of quality products in our favourite grocery shops.
Delicatessens in one click
The most Parisian: Maison Plisson
Maison Plisson website now delivers all of Paris. The team prepares your basket and all you have to do is come and collect it at the desired time or choose the delivery option. The Maison Plisson e-shop offers more than 1200 sublime products, fresh and good, without additives and always in season. Make the most of it!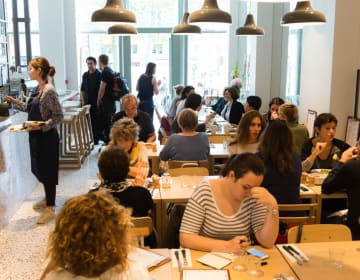 The trendiest: Causses
Sign up to receive the Causses grocery shop order form and access a selection of excellent products. Fruits and vegetables, meats and cheeses, bulk products and wines, everything you need to prepare a dinner like the best chefs. Order for a minimum of 50 €, before 10am for same day delivery or pick-up.
The smartest: Grande Epicerie de Paris
Find the best of sweet and savoury delicatessen on the Grande Epicerie de Paris website! The delivery service is open from Monday to Saturday to satisfy all gourmets!
The most famous : Fauchon
Treat yourself to the best of French know-how at Fauchon. The entire range of delicatessen products is available online and delivered to your home free of charge from 100 € purchase.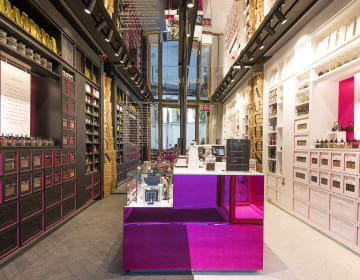 The Parisian markets
To do your shopping without risk and in complete peace of mind, find the merchants of the Parisian markets on the platform www.lesmarchesdeparisconnectes.fr. Le Chapon d'Aligre, the Auvergne cheese maker or the Teodoro house, … find all your stalls and your favourite products, delivered directly to your home. Please note that order and delivery conditions vary from one shopkeeper to another.
You might also like...
Copyright image: J.-P. Baltel/La Maison Plisson