Inside the Homes of Exceptional Artists
Inspiration

Inside the Homes of Exceptional Artists
You may already know about the houses of Victor Hugo and Balzac in Paris. But the homes of other world-famous artists and writers have also opened their doors to the public, at just a few kilometres from the capital. Here's a quick guide to some of the houses that provided refuge and inspiration for some of France's greatest cultural icons.
Rosa Bonheur
At Rosa Bonheur's studio, part of the Château de By in Thomery, a short train ride from Paris's Gare de Lyon, it seems like time has stood still since 25 May 1899.
The objects left lying around – a hat and boots here, a palette and brushes there, an unfinished painting – seem to be awaiting her return. Amid the heady scents of violet and resin, take a leap through time to make the acquaintance of a politically engaged woman and artist who specialised in painting animals and whose talent was recognised as far away as the United States. Find out about her extraordinary life story!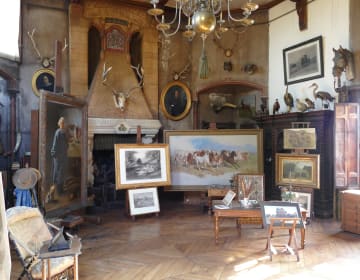 A Count in paradise
Built in 1844 on the hill of Port-Marly, the Château de Monte-Cristo is the embodiment of Alexandre Dumas's dream. The castle, easily reachable by RER A from central Paris, marked the height of the writer's fame, following publication of "The Three Musketeers" and " The Count of Monte Cristo". Its richly ornamented rooms will plunge visitors into the 19th-century author's world. Meanwhile, its English-style park is the setting for the Château d'If, Dumas's writing studio, an architectural folly that embodies its owner's fantastical spirit.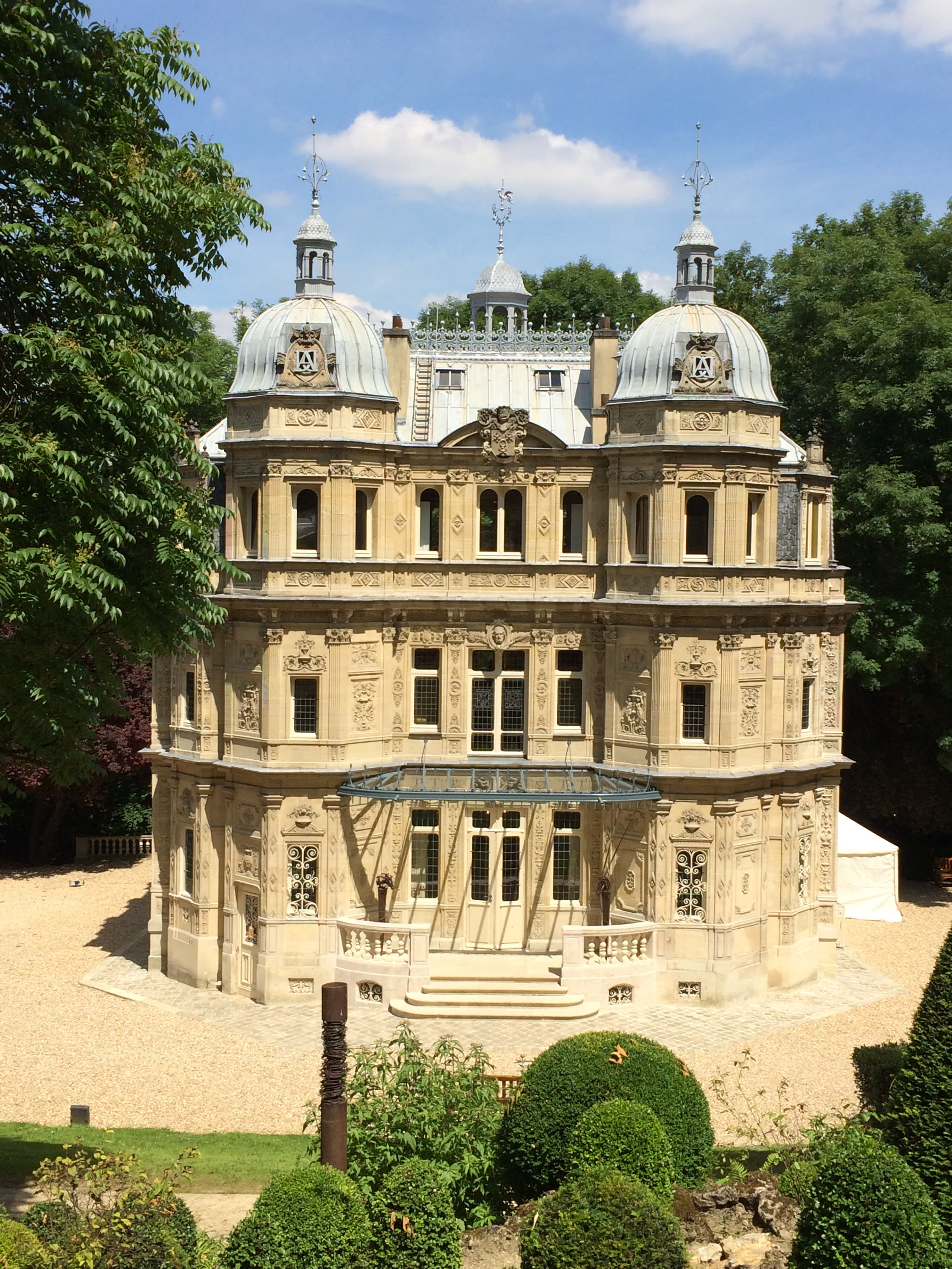 An Artist's Refuge
A visit to Jean Cocteau's House Museum in Milly-la-Forêt, a one-hour drive from Paris, is the perfect way to immerse yourself in the kaleidoscopic world of this multi-faceted artist, writer, director, poet, painter and designer.
A dandy of the first order, it was here in this subtly charming historic home that he loved to come and relax, surrounded by gardens full of flowers and far from the hustle and bustle of the Parisian social scene. He spent the last 17 years of his life here, surrounded by all his favourite things. He is laid to rest only a few minutes away in the Saint-Blaise-des-Simples chapel he decorated himself. So ends the great wordsmith's tale…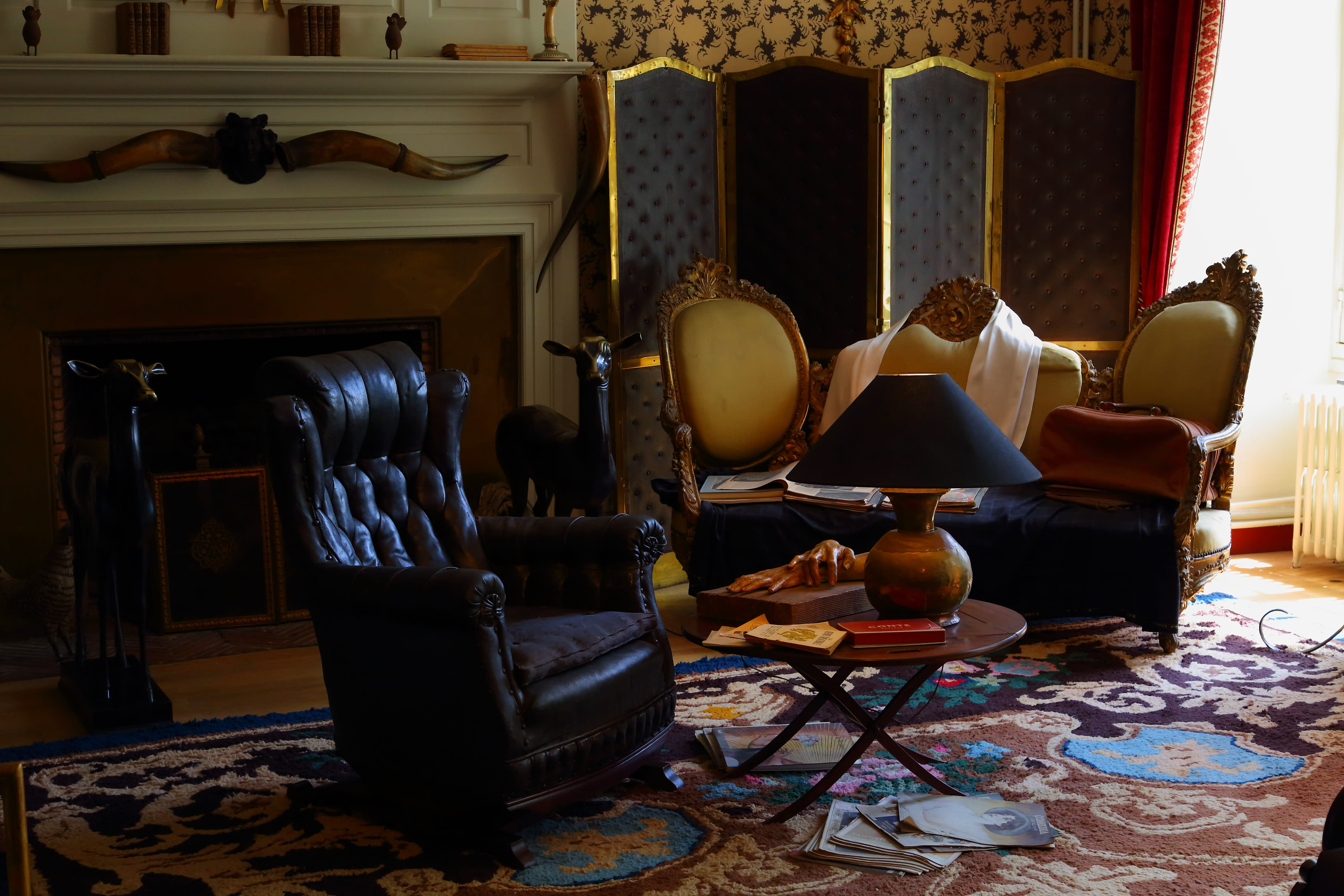 Pure Romanticism
In 1807, in a turbulent political climate, François-René de Châteaubriand sought refuge at the Vallée-aux-Loups estate. Here, at less than 20 km from the capital, he began writing his " Memoirs From Beyond the Grave". In this "little desert in Aulnay", as Châteaubriand liked to call it, there are no sand dunes, but an oasis of luxuriant vegetation. The elegant abode and its garden, accessible by RER B from Châtelet - Les Halles, reflects the spirit of this born botanist and traveller. And provides a perfect immersion into the Romantic atmosphere of a 19th-century French country house.
Caillebotte's House
Monet had Giverny. Gustave Caillebotte had his estate in Yerres. This superb villa, with its exquisite landscaped garden, was a beloved home for the painter and his family. Caillebotte realised more than a third of his works here in the 1870s. Located only 30 minutes by RER D from the Gare de Lyon, the house is imbued with history. Recently restored to its former glory, it provides a faithful reconstruction of the artist's domestic life.
A Thinker in Meudon
When Rodin wasn't working in his Paris workshop, he headed to his Villa des Brillants in Meudon. It was here, atop the Colline des Brillants, that the sculptor, accompanied by his wife, Rose Beuret, gave free rein to his creativity. He kept the house until his death in 1917.
After a visit to the Rodin Museum in Paris, it's worth heading to the house's museum-workshop, located only 20 minutes by RER C from the Gare de Saint-Michel, as it holds around 300 sculptures by the artist.
Rodin is buried in the house's gardens, alongside his wife, watched over by one of his famous " Thinkers".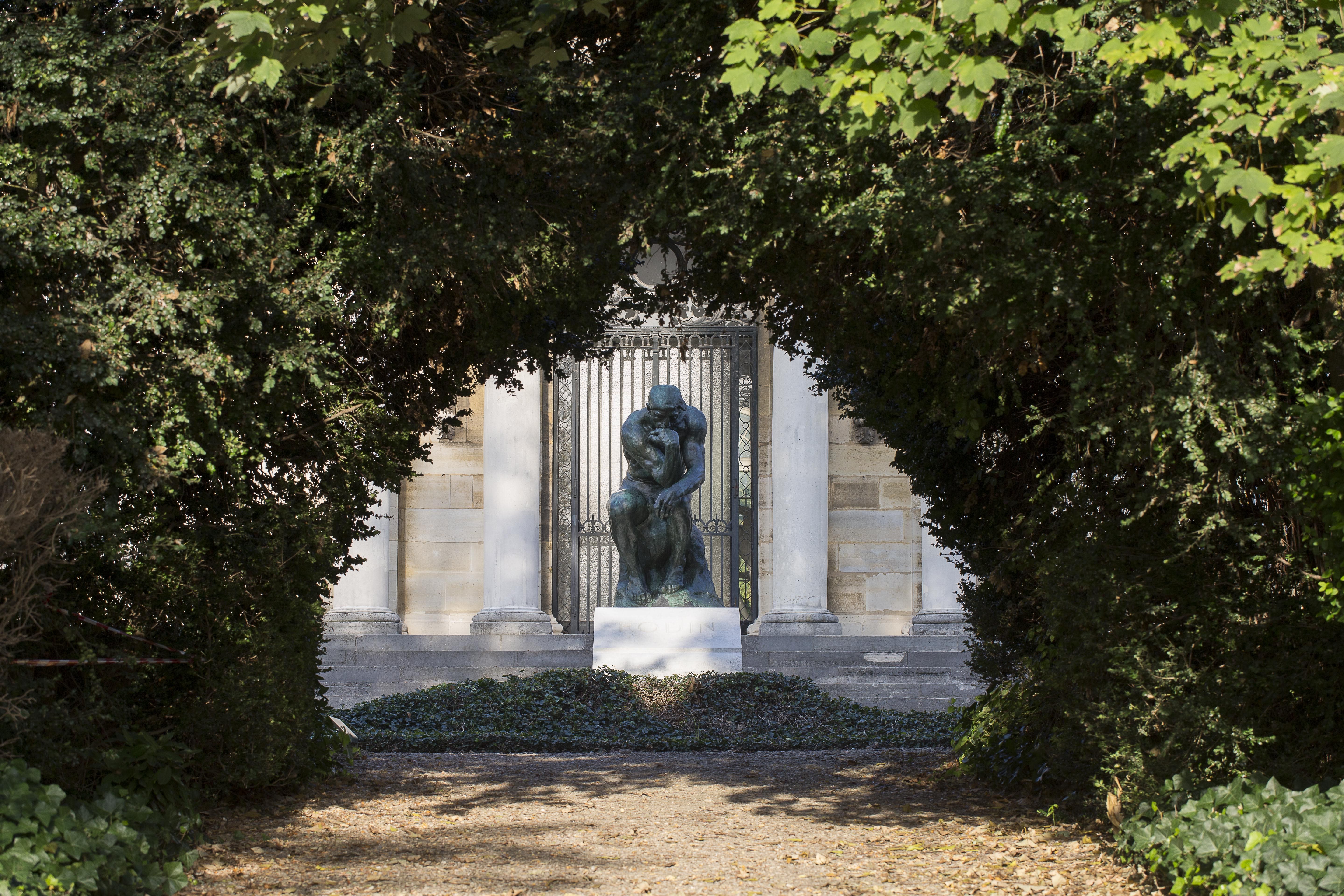 In Van Gogh's bedroom
The Auberge Ravoux (closed in 2020), in Auvers-sur-Oise, was Vincent Van Gogh's final resting place. Today, the house, only 30 km from Paris, offers the chance to discover more about the artist.
Van Gogh created more than 70 works here, including his famous " Eglise d'Auvers-sur-Oise", before taking his own life in July 1890.
Van Gogh's modest bedroom n°5 offers visitors the chance to relive the painter's last moments.
You can also visit his grave and that of his brother, Theo, in the village cemetery nearby.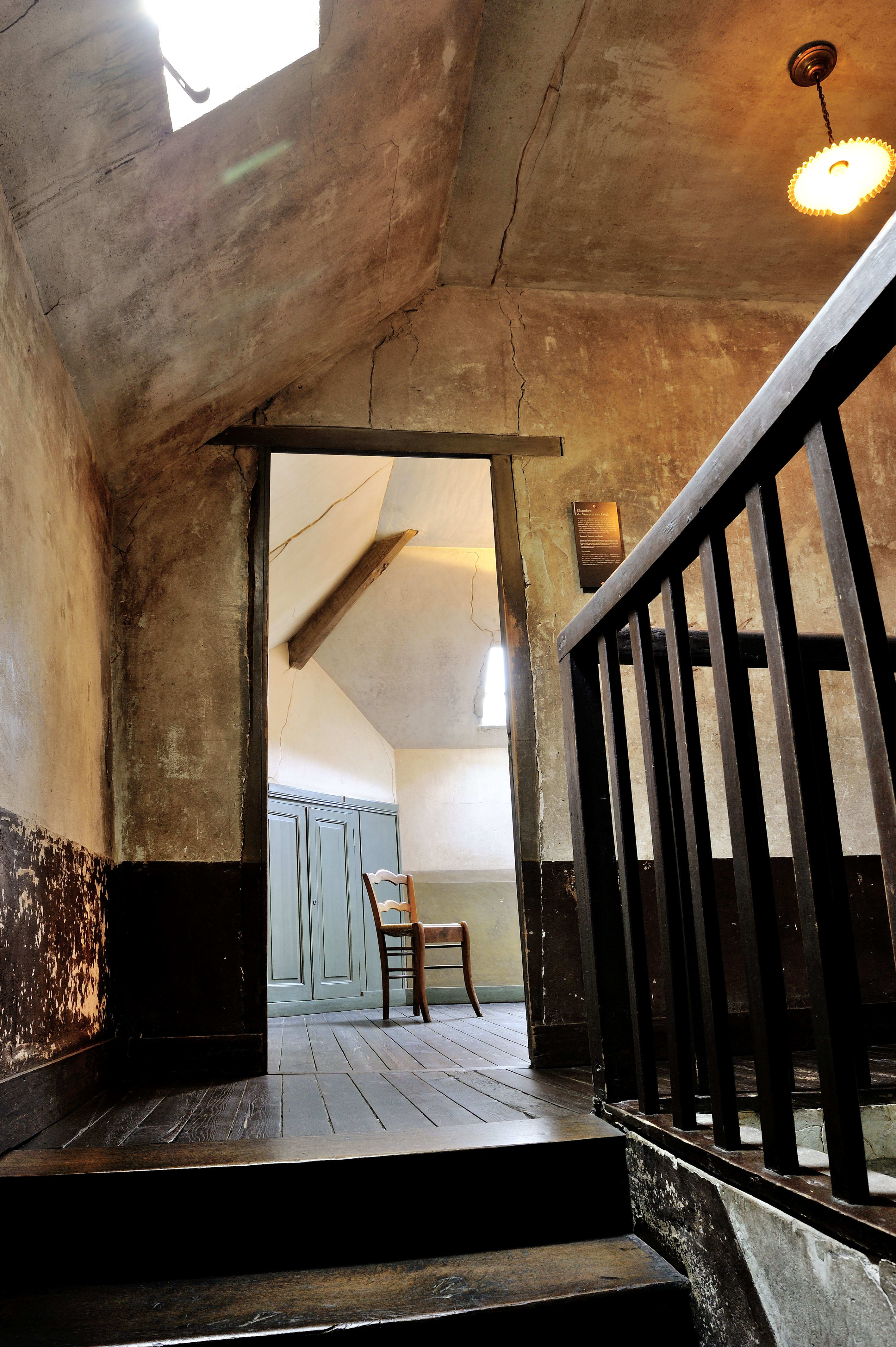 Elsa Triolet and Aragon, an intimate encounter
Some of the most beautiful pages of French literature were written in this late 12th century mill in Saint-Arnoult in the Yvelines, west of Paris. In 1951, Elsa Triolet and Louis Aragon, at the height of their fame, were looking for a haven of peace, a house where they could write, far from the hustle and bustle of Paris. The Moulin de Villeneuve, a charming house in the heart of a 5-hectare park, was the place to be. This magnificent setting inspired their writing for over 20 years. They now lie side by side in the grounds of the property as Elsa had wished.
We recommend
Lovers of Impressionism can admire more masterpieces by Van Gogh and Gustave Caillebotte at the Musée d'Orsay.
Copyright image: Musée Rodin, A. Berg