Golf courses around Fontainebleau
Inspiration

Golf courses around Fontainebleau
Be it in the unspoilt countryside of Milly-la-Forêt, enjoying the art in Barbizon, or admiring the palace in Fontainebleau, breathe in deep and take a break surrounded by nature and culture after a stint out on the nearby greens.
Exclusiv Golf du Château de Cély
The Exclusiv Golf du Château de Cély stretches out over a magnificent 55-hectare estate, overlooked by a 14th-century château with a majestic view across the 18 holes.
Designed by architects Marc Adam and Patrick Fromanger, it looks every bit an all-American course.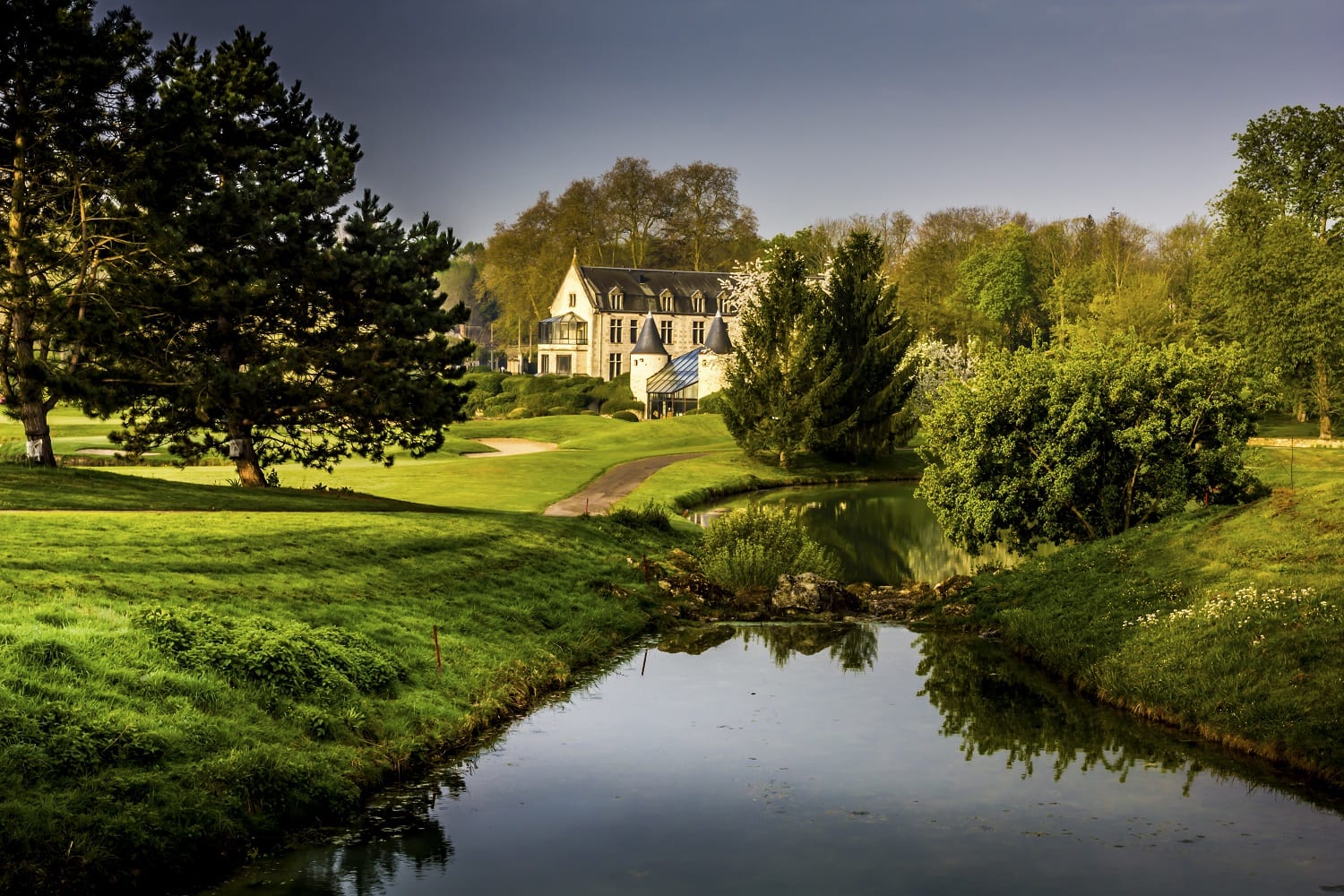 Exclusiv Golf de Coudray-Montceaux
What could be a more enjoyable way to spend the day than a game of golf in the peaceful surroundings of the Exclusiv Golf de Coudray-Montceaux?
With the challenging 18-hole fairways and a compact 9-hole course where beginners can practice on a top-quality green, not to mention the driving range and putting green for perfecting your game, there's something here for everyone!
Golf de Marivaux
Recognised as one of the finest golf courses in the Paris region, the Golf de Marivaux spans 90 hectares in the heart of Marivaux woods.
In addition to its charming 18-hole course brimming with character, it also has a practice range with both covered and grass stands.
Golf de Lésigny-Réveillon
At the Golf de Lésigny-Réveillon, the three 9-hole courses have a touch of Scotland about them, surrounded as they are by woodland that is hundreds of years old. They're the perfect place to play in peace, and enjoy the incredibly beautiful natural surroundings.
With sweeping fairways and deep bunkers, getting the small white ball into the hole is no mean feat!
Your might also like
Copyright image: CRT IDF/Tripelon-Jarry