Top 10 industrial sites reincarnated as bustling art hubs
Inspiration

Top 10 industrial sites reincarnated as bustling art hubs
The bleak visions of Chaplin's "Modern Times" are over and many of France's former workshops and factories are now producing culture. Swap your spanner for an unlimited Navigo pass and get ready for an artistic excursion off the beaten track.
Hangar Y, the world's first airship hangar, on the edge of Paris
New for 2023 - opening on 22 March
Ideally located in a leafy setting in Meudon and accessible from Paris by the RER C suburban rail line, Hangar Y is something of a landmark in French aeronautical history. It was from here, on 9 August 1884, that the first full round trip flight of an airship took place. A remnant of the 1879 Universal Exhibition, today listed as a historical monument, this huge building is reopening with a programme combining art, science and nature.
CentQuatre-Paris - « Six feet under »
For more than 120 years, the Centquatre (104) housed Paris's municipal funeral services. Since 2008, however, its two massive halls have become a bona fide artistic and cultural hub. Set right by the Canal de l'Ourcq, the centre welcomes artists and visitors to enjoy its contemporary art exhibitions or browse its boutiques and bookshops.
Le Centquatre : 5, rue Curial - 75019 Paris
Galerie Thaddaeus Ropac Pantin - Creative cauldron
The Galerie Thaddaeus Ropac Pantin, an offshoot of the Marais gallery, has taken over a 20th-century former ironworks factory in the suburb of Pantin. Only 30 minutes by RER E from the Gare Saint-Lazare, the vast site is programmed with exhibitions of often monumental works by world-famous artists, from Georg Baselitz, to Alex Katz or Anselm Kiefer.
Galerie Thaddaeus Ropac Pantin : 69, avenue du Général Leclerc - 93500 Pantin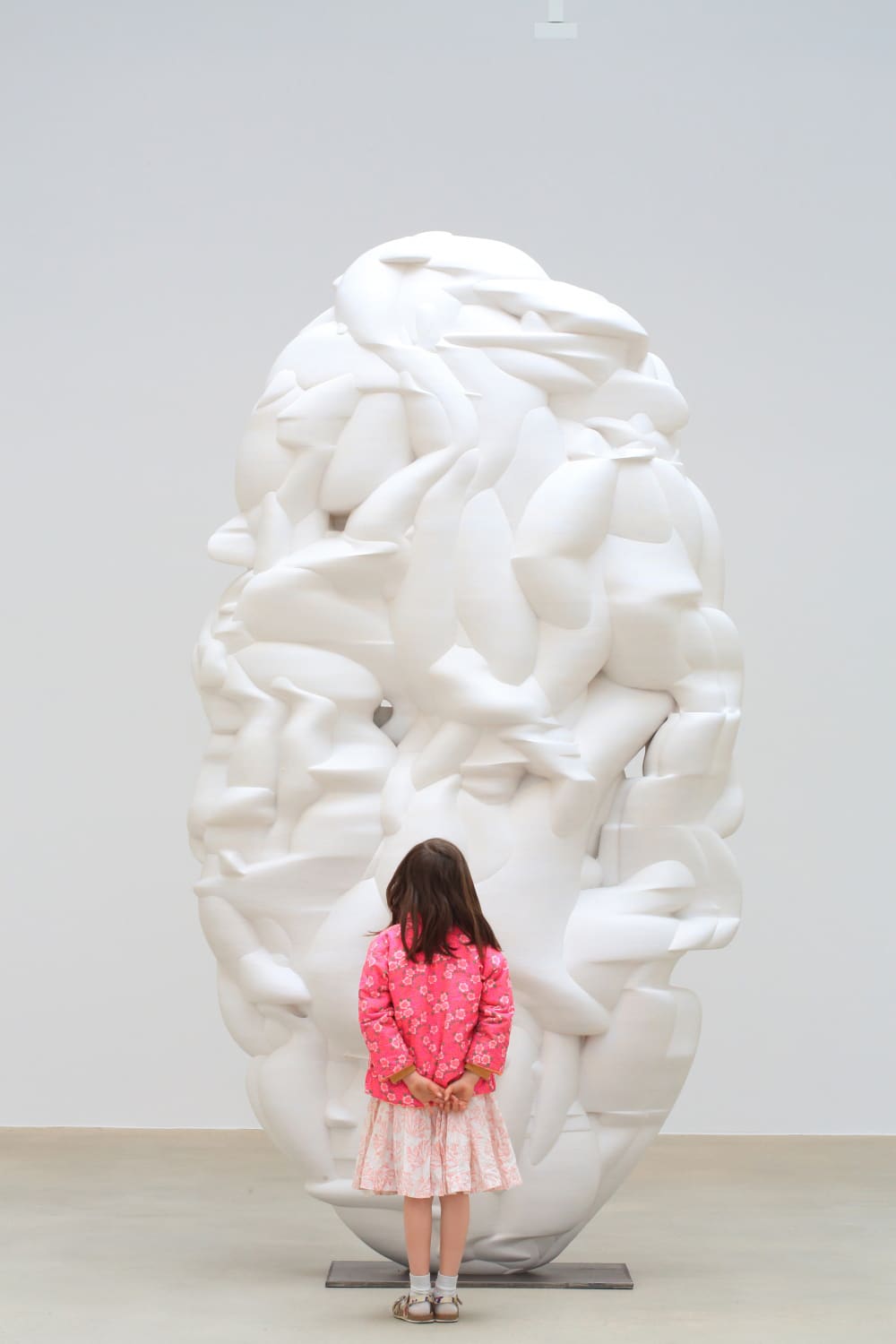 Galleria Continua – Les Moulins -Avant-garde countryside
The city doesn't have the monopoly on contemporary art. And proof can be found at the Galleria Continua in Boissy-le-Châtel, at the heart of the countryside east of Paris.
This former 10,000 m2 paper factory has presented, since 2007, works by Anish Kapoor, Daniel Buren and Mona Hatoum.
Halle Saint Pierre - New art market
Set at the foot of the Butte Montmartre, the Halle Saint-Pierre — originally a market, then a school — is now a centre dedicated to outsider art and art brut.
Its typical 19th-century iron-clad structure, in the Baltard style, houses a museum, a gallery, an auditorium, an arts bookshop and a café.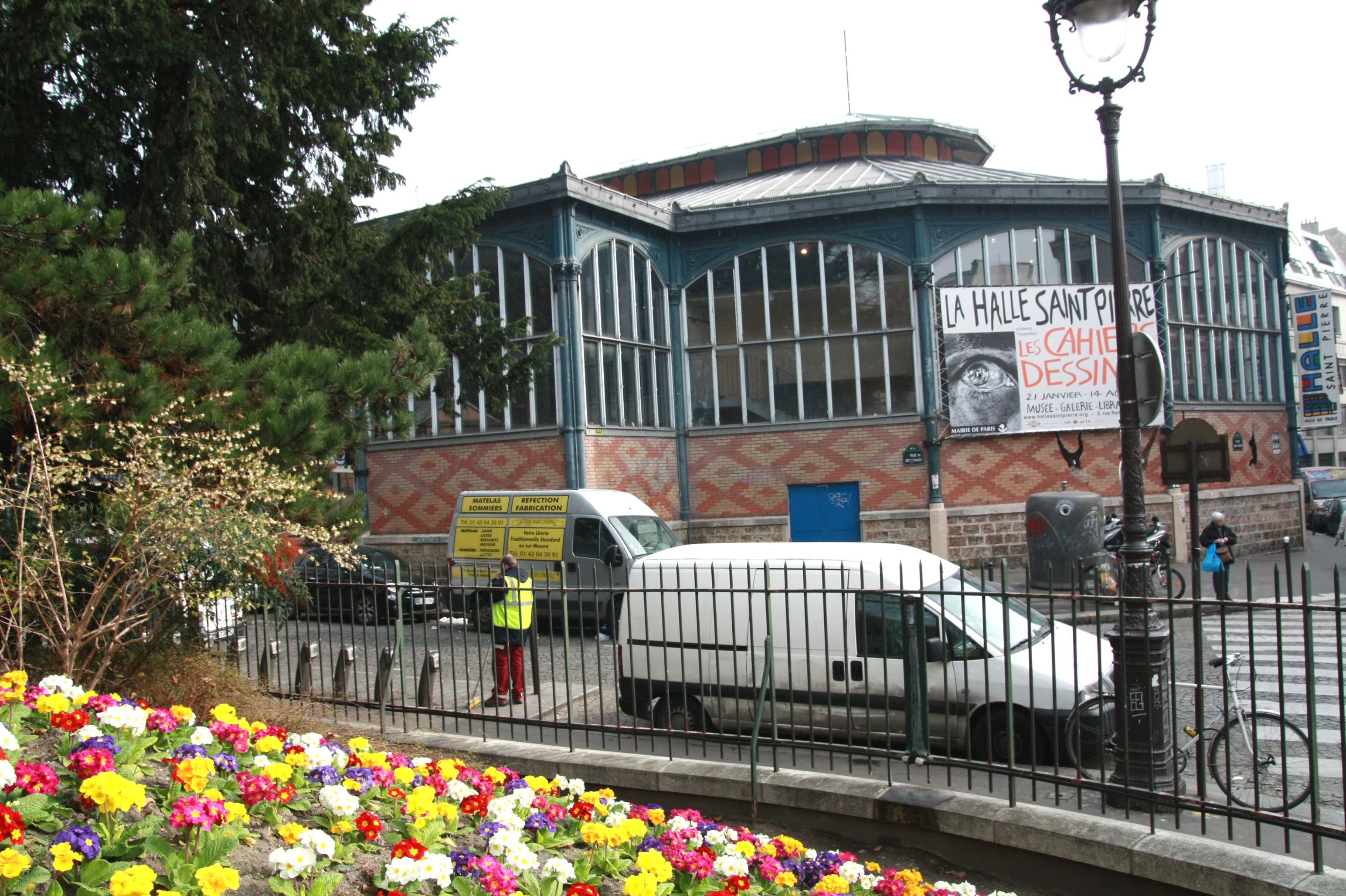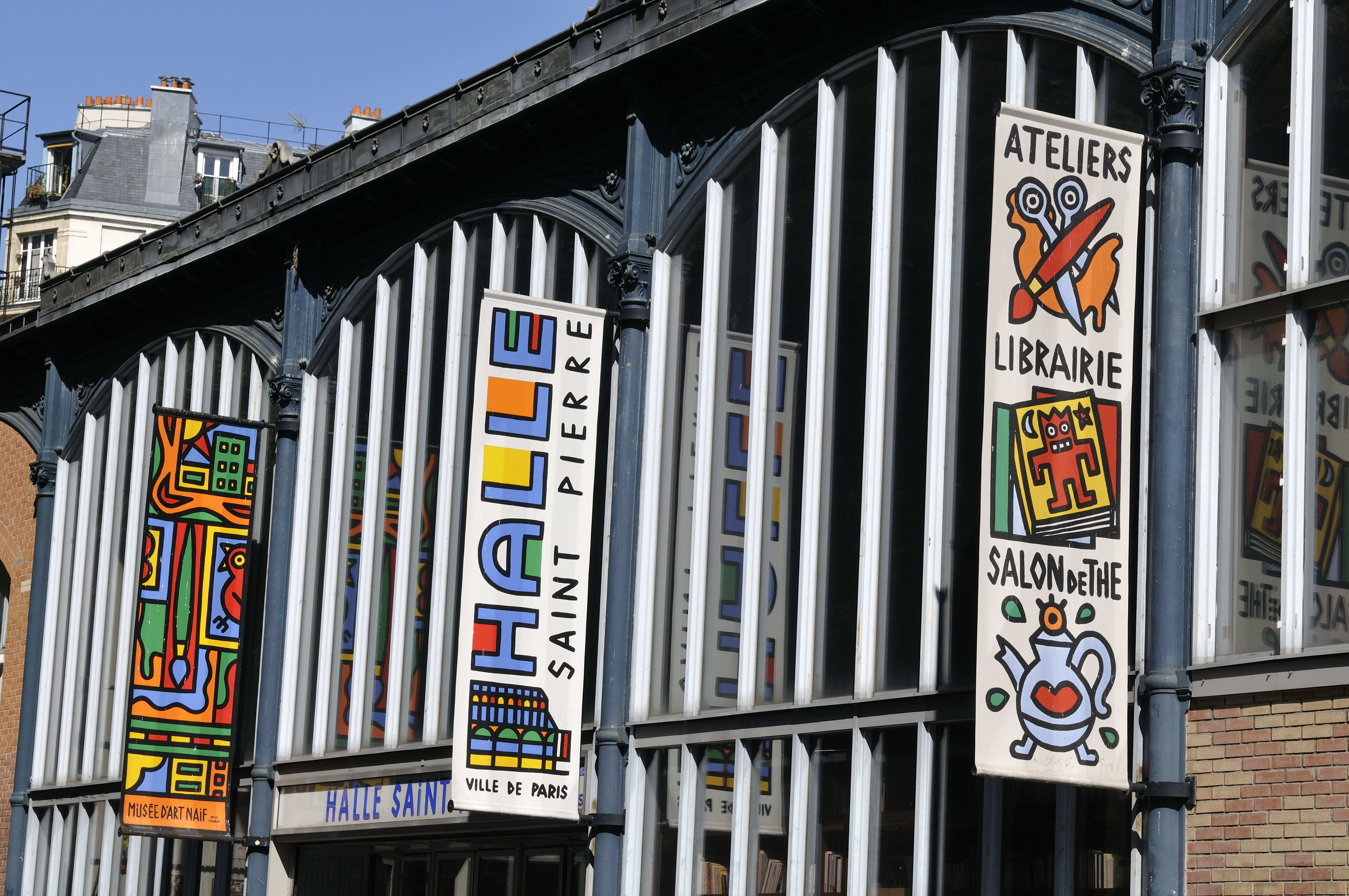 Grande Halle de la Villette - The new iron age
Once a slaughterhouse, the Grande Halle de la Villette has maintained its cast-iron structure. Renovated by the architects Bernard Reichen and Philippe Robert, this new cultural space offers a programme that combines circus arts, dance, theatre and urban culture.
Les Frigos - Cool culture
In the midst of the contemporary buildings around the Bibliothèque François Mitterrand, Les Frigos — a former railway refrigeration hangar — immediately catches the eye with its colourful frescos.
Since 1980, the building has been transformed into an artists residence for more than 200 creators and is regularly open to the public for exhibitions, shows and open days.
Les Frigos : 19, rue des Frigos - 75013 Paris
La Ferme du Buisson - Back to the farm in Noisiel
Once a chocolate factory, the Ferme du Buisson de Noisiel in the suburbs east of Paris has become a space for experimental art and cross-cultural interactions.
At just 30 minutes on the RER A from Châtelet-les-Halles, its brick and exposed timber buildings now house six theatres and an arts centre.
La Maison des Métallos - Forging new culture
Trombones and trumpets were once the main sound at the Maison Couesnon, a former brass instruments factory in Belleville.
Transformed in 1937 into a trade union house for French metalworkers, it is today an arts centre — the Maison des Métallos — which offers a rich programme of exhibitions and debates, mixing art with social issues.
Centre d'Art contemporain d'Ivry - le Crédac - Art factory
With its red brick façades, this former eyelet factory in Ivry-sur-Seine is a marvel of industrial architecture, reachable from Paris in just 20 minutes via metro line 7.
Today, it has switched its metal rings for art works from the Centre d'Art Contemporain d'Ivry. Each year, four exhibitions by emerging artists, both French and international, cover its walls.
Our selection
Copyright image: Oak Taylor-Smith