Just the Thrill of Us
Inspiration

Just the Thrill of Us
Whether it was love at first sight or small and quiet beginnings, romance always put our world upside down as if by magic. These Parisian addresses promise to put a spell on you.
Heavenly love
Paris at one glance. Aboard a Helipass helicopter, the City of Light is a spectacle from every angle. During the 25-minute flight, you will enjoy a breathtaking view over the Longchamp racecourse, the Palais du Trocadéro or the Eiffel Tower, before heading to Versailles to admire the residence of the Sun King. What better place than the skies to contemplate, far from the crowd, this sumptuous castle and its majestic gardens!
Paris Sky: Immediate Departure
Thanks to FlyViewParis, your dreams (almost) come true. Waiting for you at the boarding gates, the flight attendant will escort you to the take-off platform. With your Jet pack and your VR headset, you're ready to go. Fly over the Seine, the Champs-Elysées, a small detour to see the Eiffel Tower before zig-zagging between the gargoyles of Notre-Dame Cathedral so dear to Quasimodo! We guarantee you'll be thrilled!
Love Nest
Let's play amourous birds in one of the Cabanes du Moulin, these wooden cabins perched in the trees at 6 or 12 meters from the ground. At only 45 minutes from Paris, the forest world surrounds you with all its wonders and mysteries. You can relax in one of the luxurious Spas who offer private jacuzzi, aromatherapy, and light therapy. From the patios, you can enjoy an idyllic panorama with the campfires and the river nearby.
Love Never Grows Cold
The Ice Kube Bar is the first Parisian bar made entirely of ice. Here the temperature is no hotter than -18°celsius. Don't forget the gloves at home! Inside, it's a true ice palace who welcomes you. From the floor to the roof, everything has the transparency of crystal. But have no fear to be frozen! Rays of lights and electro music are here to warm you up.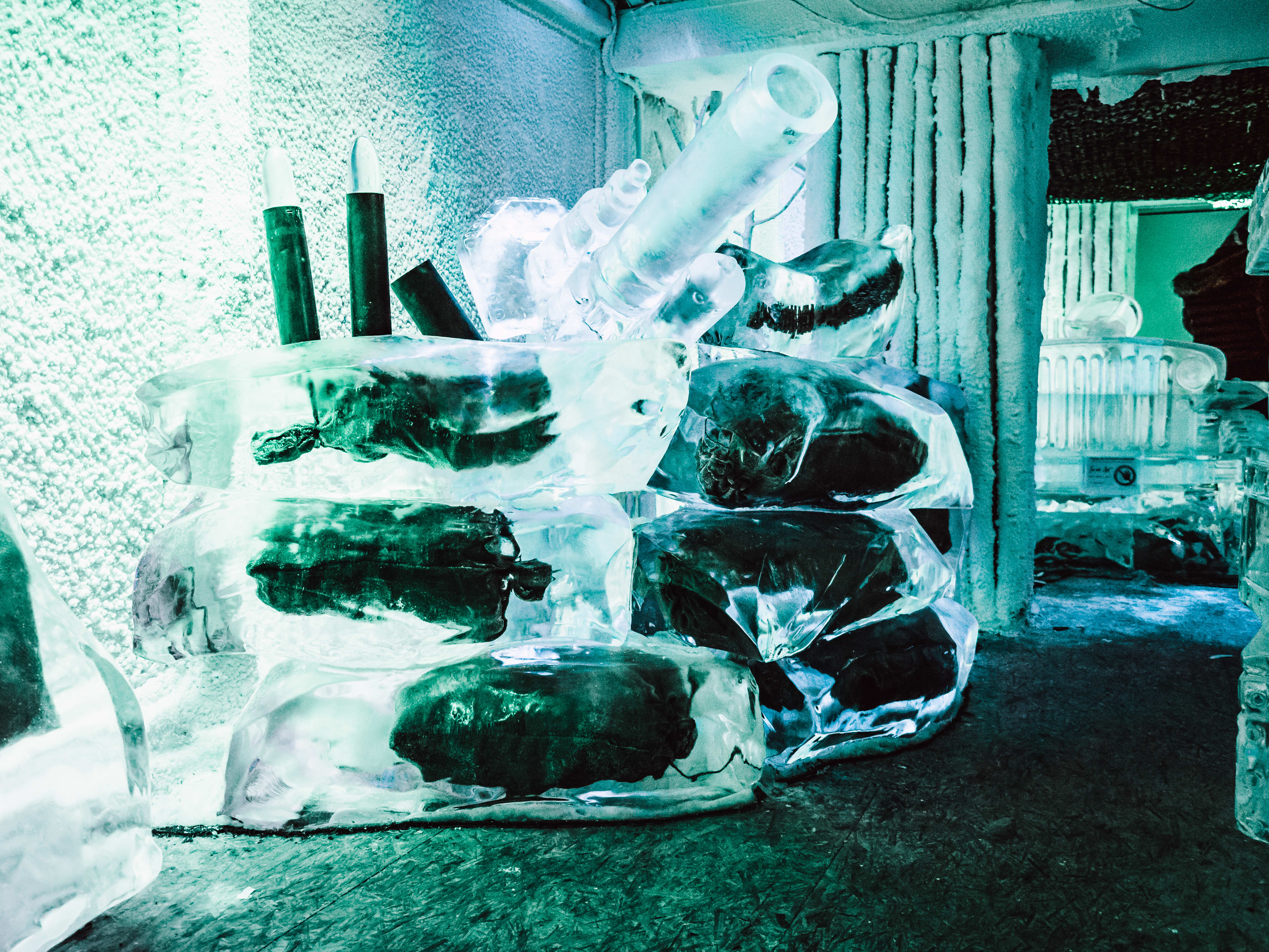 Close your Eyes
«What is essential is invisible to the eye» could have been this restaurant's motto. No doubt you have never encountered such a peculiar place so far. Here you eat in total darkness. Authentic and tasty, the cuisine belongs to the bistronomic trend. But you'll have to wait for the end of your meal to know what you had! At the large tables, everyone comes closer in a friendly and joyful atmosphere. At Dans le Noir, both the food and human experiences are unforgetful.