The most beautiful exhibitions of the fall in Paris Region
Inspiration

The most beautiful exhibitions of the fall in Paris Region
The Paris Region exhibitions are really making a name for themselves this autumn. Fashion, modern and contemporary art, music… they explore all fields! Here is a selection of those that you should not miss during your stay in Paris Region.
Back in fashion !
Palais Galliera presents Back Side, a unique exhibition and a subject that is just as original: the back in fashion. Ready-to-wear, haute couture, uniforms and working clothes interact with Antoine Bourdelle's works, investing as far as the sculptor's studio. A unique back-to-back experience!
Musée Bourdelle, until 17 November
Book your ticket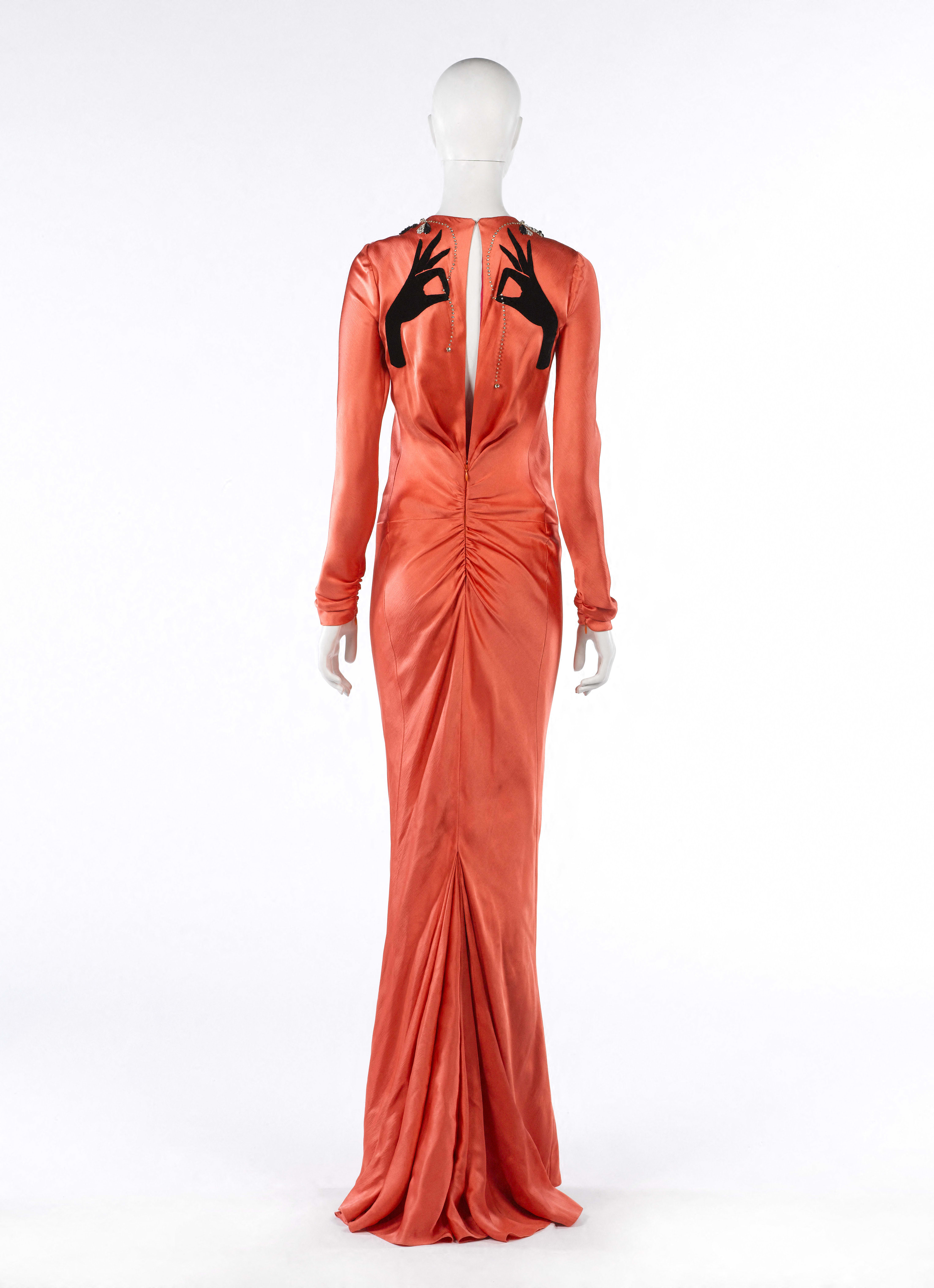 Van Gogh in the spotlight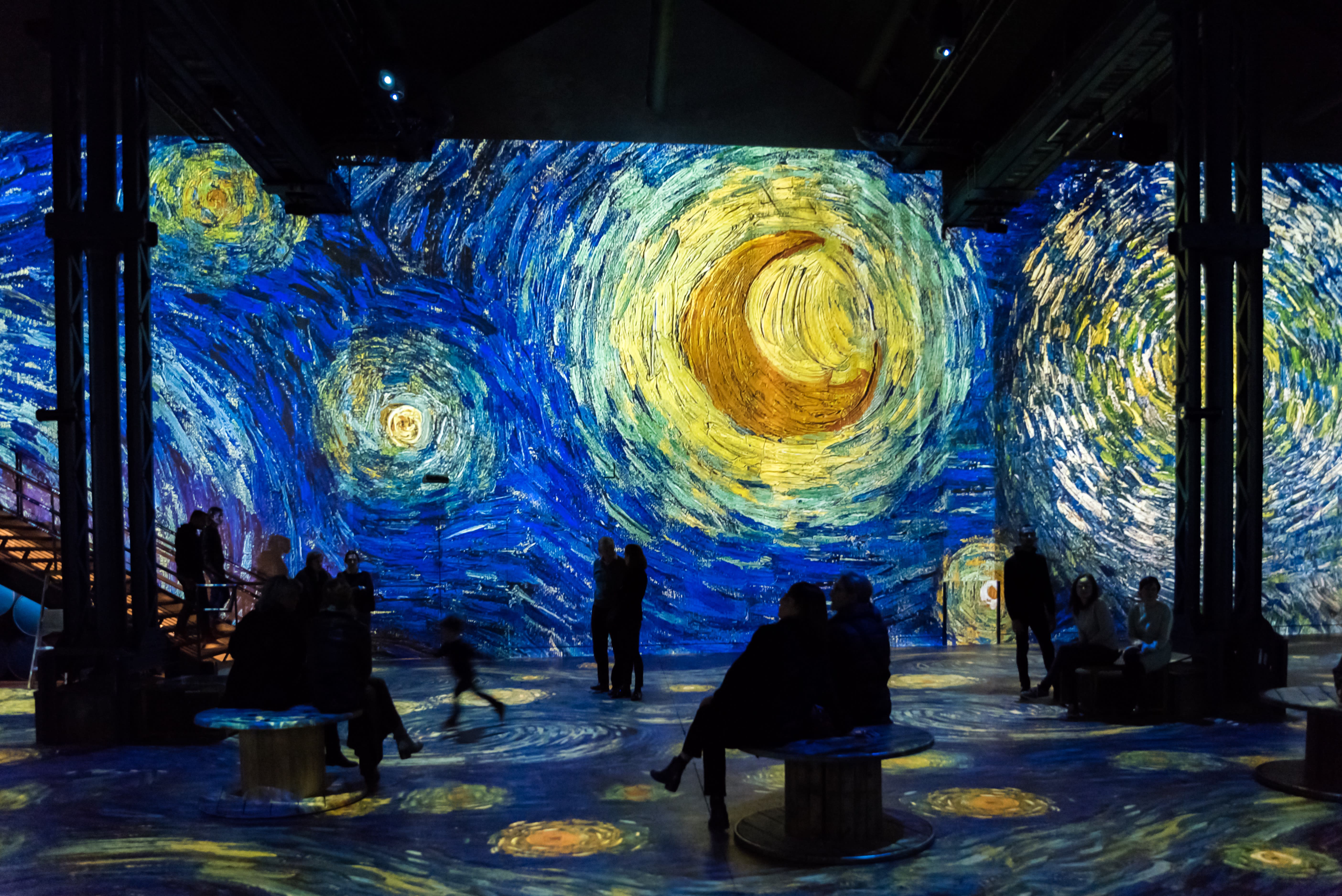 The exhibition Van Gogh, Starry Night takes you into the outlandish, chaotic and poetic world of Vincent Van Gogh. As you wander among the paintings projected onto every inch of this 1500m² space, you are thrust into the midst of his creative genius. An immersive and breathtaking visual and musical spectacle !
Atelier des Lumières, until 31 December
Book your ticket
Musique, music
The exhibition Paris-London, Music Migrations is offering a comprehensive musical and visual experience. Guitars, clothes and accessories, historical photos, concert posters, videos, music clips and archives tell the story of how waves of migration from the 1960s to the late 1980s transformed the musical and social landscape of the two capital cities.
Musée de l'histoire de l'immigration, until 05 January 2020
book your ticket
Under the sea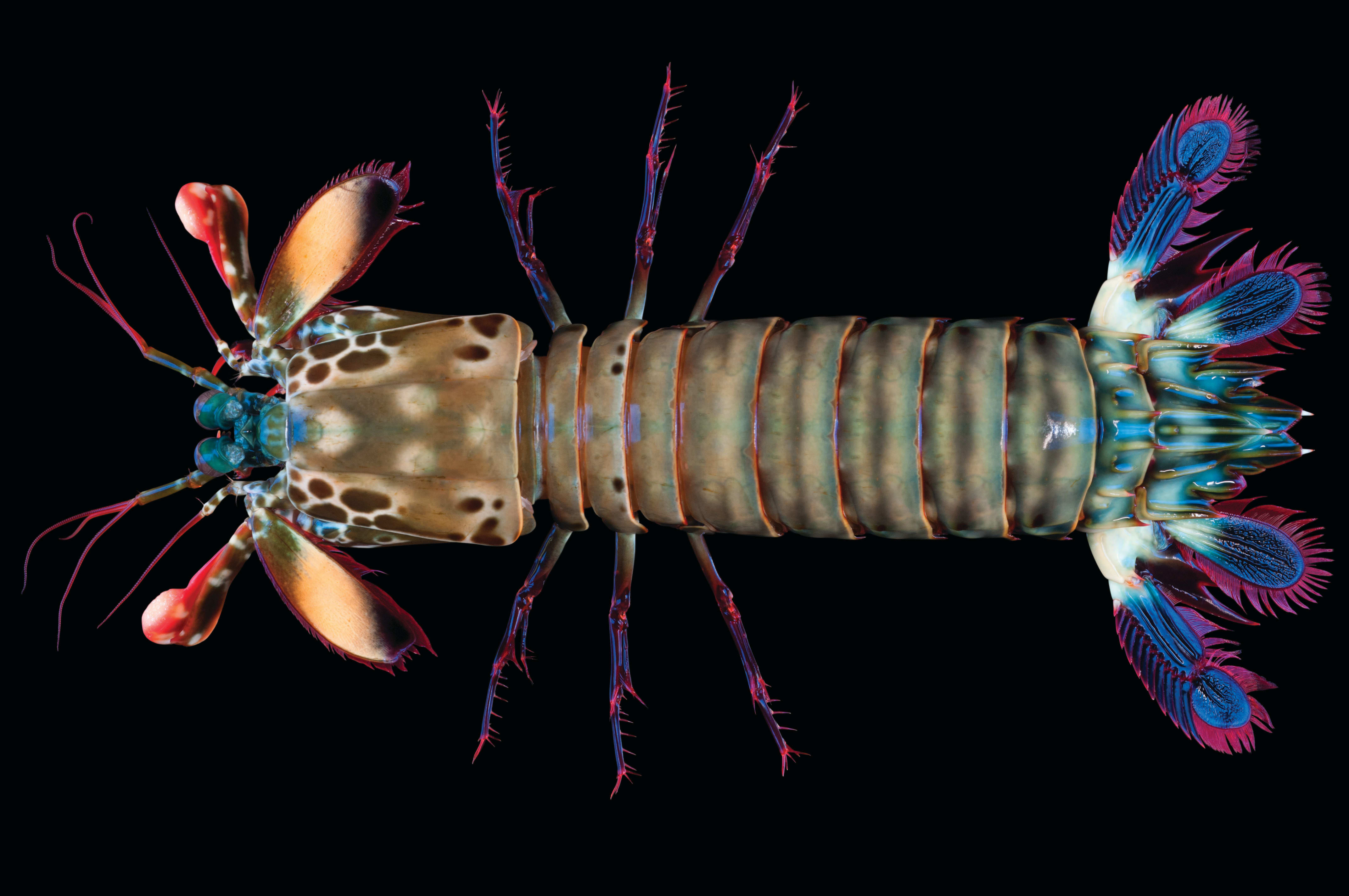 With its immersive scenography and interactive displays, the exhibition Ocean: Diving into the unknown reveals the most surprising and unknown facets of this place of exploration, a reserve of biodiversity, and a source of inspiration and legends. A journey to appreciate the richness of the marine environment and the threats it faces.
Muséum national d'Histoire naturelle, until 05 January 2020
Book your ticket
In the name of the Opera
The Impressionist painter Edgar Degas had a lifelong fascination with the closed world of the Paris Opera. For the first time, an exhibition examines this venerable institution in its entirety, examining the artist's musical tastes and passion for the dancers … Degas at the Opera, or a truly great artist's view of the Paris Opera as it was in the 19th century !
Musée d'Orsay, until 19 January 2020
Discover this exhibition
The Cinémathèque: fangs for the memories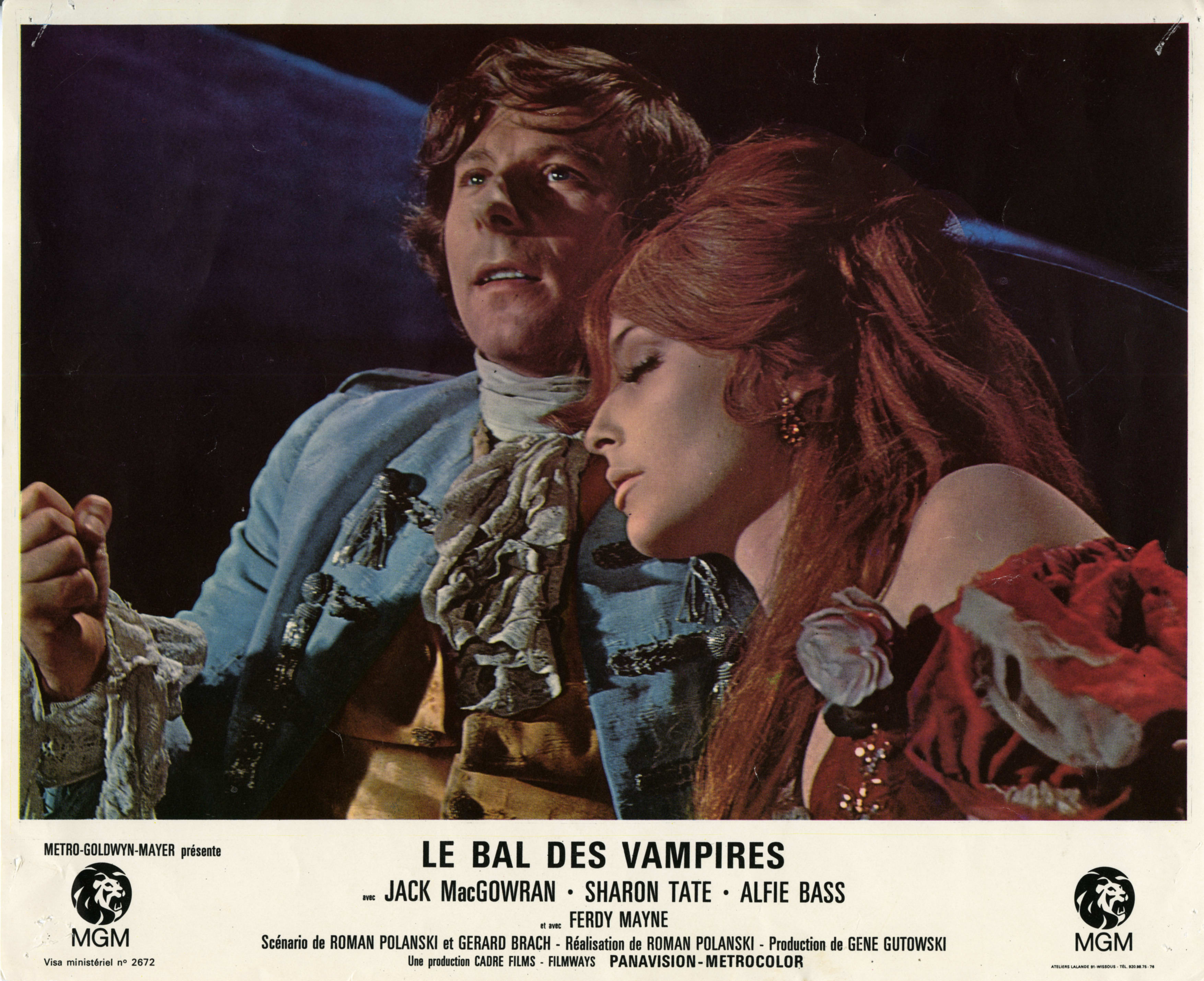 What big teeth you have! The Vampires, from Dracula to Buffy exhibition exposes the legendary figure of the vampire to bright daylight for our entertainment. Whether named Dracula or Nosferatu, whether in the guise of Robert Pattinson or Christopher Lee, whether featured in a film or depicted in a painting, they're the monsters we all love to hate.
Cinémathèque française, from 9 October to 19 January 2020
book your ticket
Inside the head of Bacon
Francis Bacon is known for his powerful, tortured painting – but this giant of modern art was also passionate about literature. Francis Bacon: Books and Painting pays tribute to him, presenting his late works in the literary sphere throughout the exhibition. The vast triptychs seem to echo the writings of Georges Bataille, Nietzsche and Michel Leiris.
Centre Pompidou, until 20 January 2020
book your ticket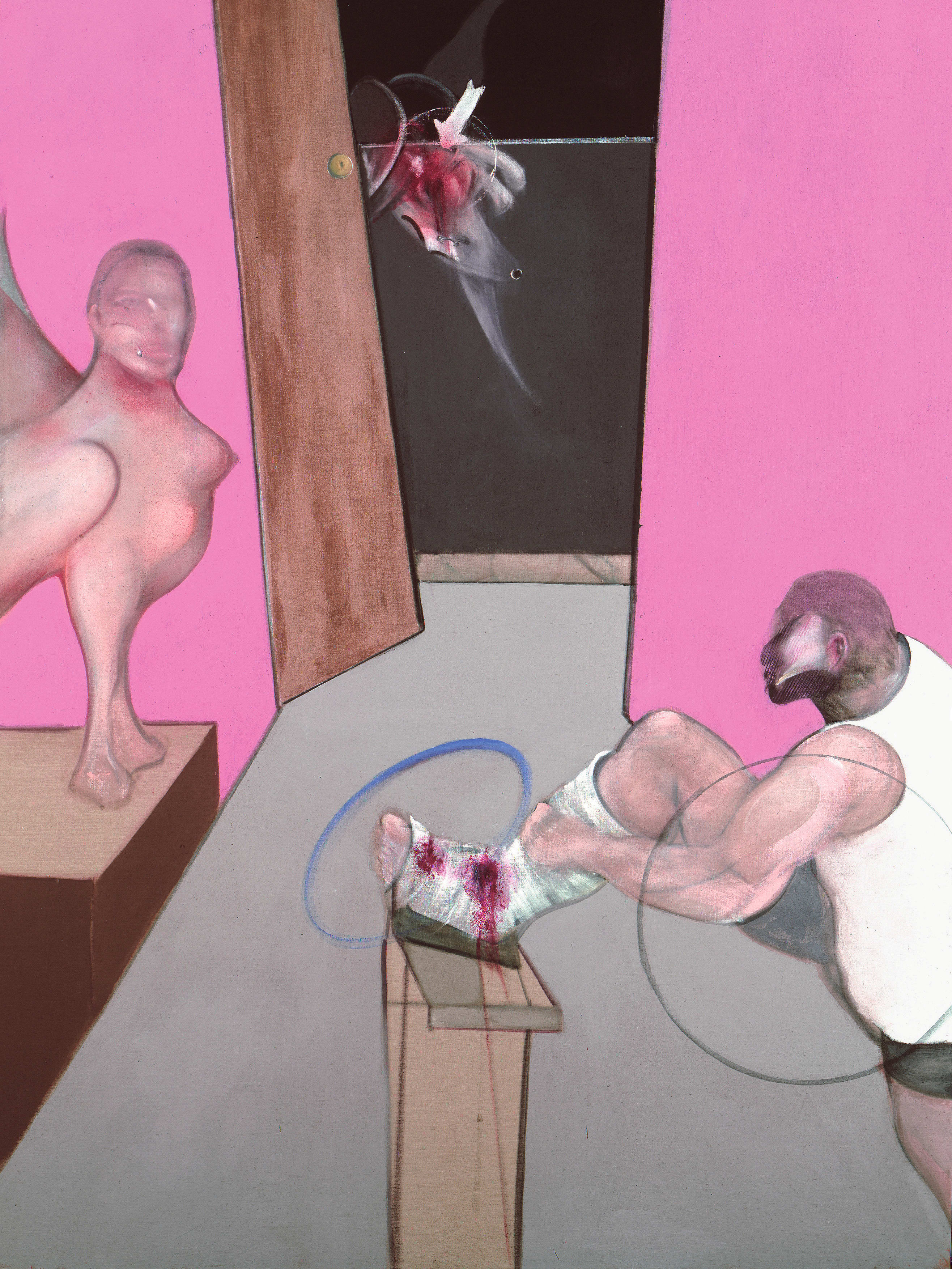 The surprising Mondrian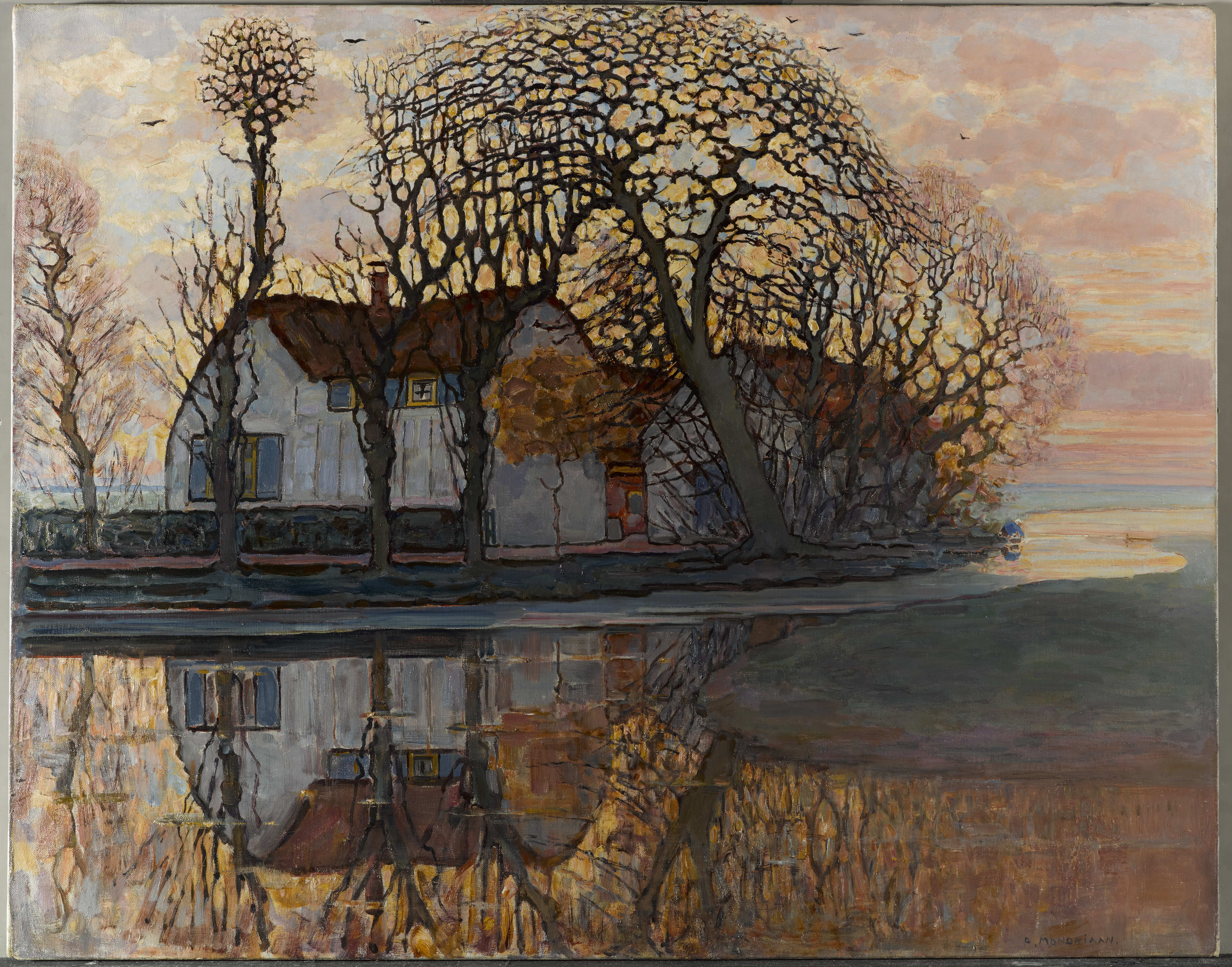 Piet Mondrian is best known for his abstract paintings with their clean lines and red, yellow and blue squares. The Mondrian figuratif exhibition offers a new reading of his work, highlighting the figurative aspect of his œuvre through sixty of Mondrian's finest paintings, selected by the man himself. An unprecedented retrospective; hurry and see it for yourself.
Musée Marmottan Monet, until 26 January 2020
Discover this exhibition
Guns and poses
At first glance, fashion and the military world may seem poles apart. And yet soldiers have always been drawn to elegant attire, adorning themselves with the most attractive finery and shouldering the most aesthetic armoury. The Les Canons de l'élégance ("A Salute to Style") exhibition presents nearly 200 exceptional items of uniform and weaponry created for soldiers from the 16th century to today.
Musée de l'Armée, from 10 October to 26 January 2020
Discover this exhibition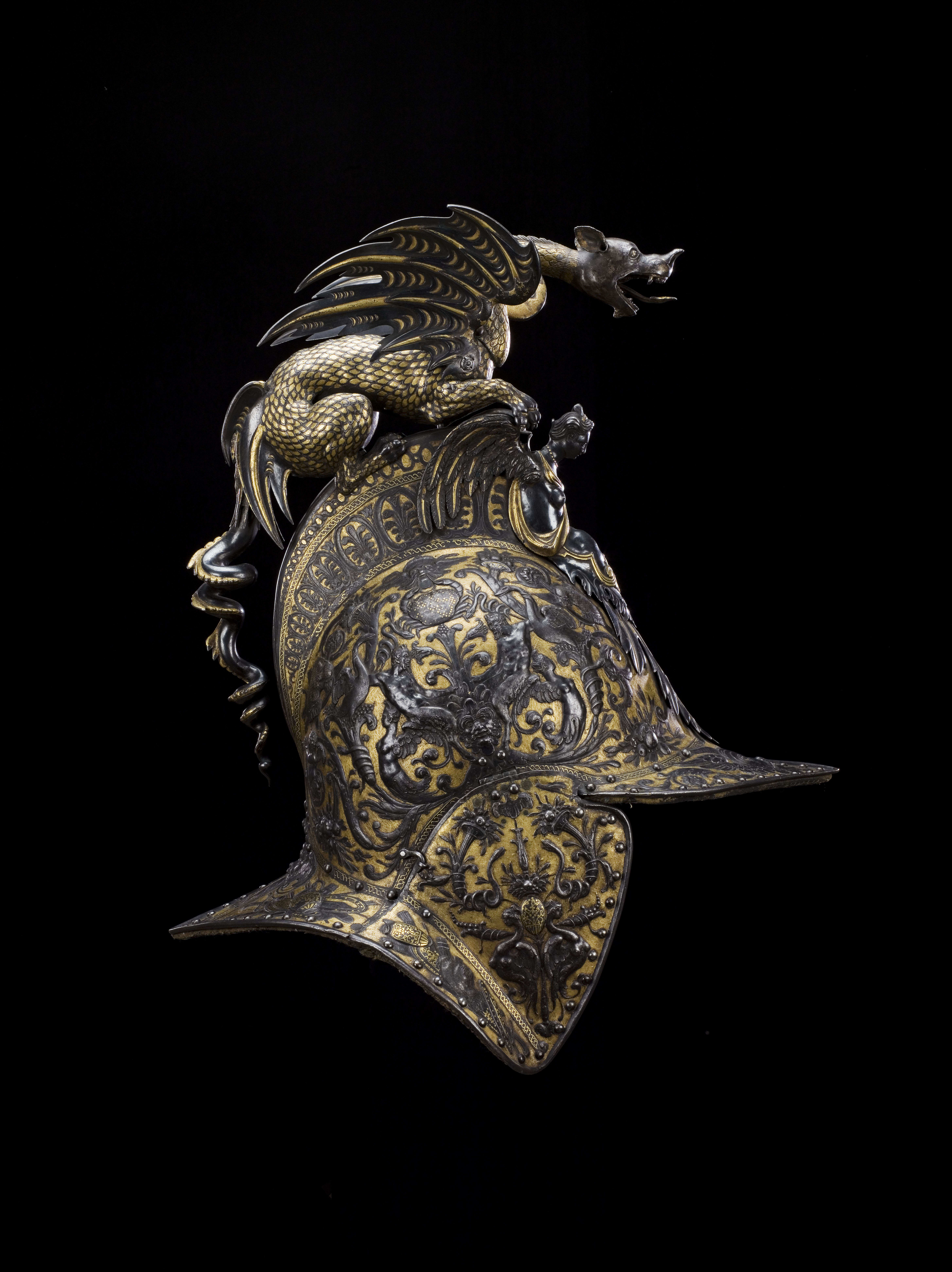 Marie-Antoinette-mania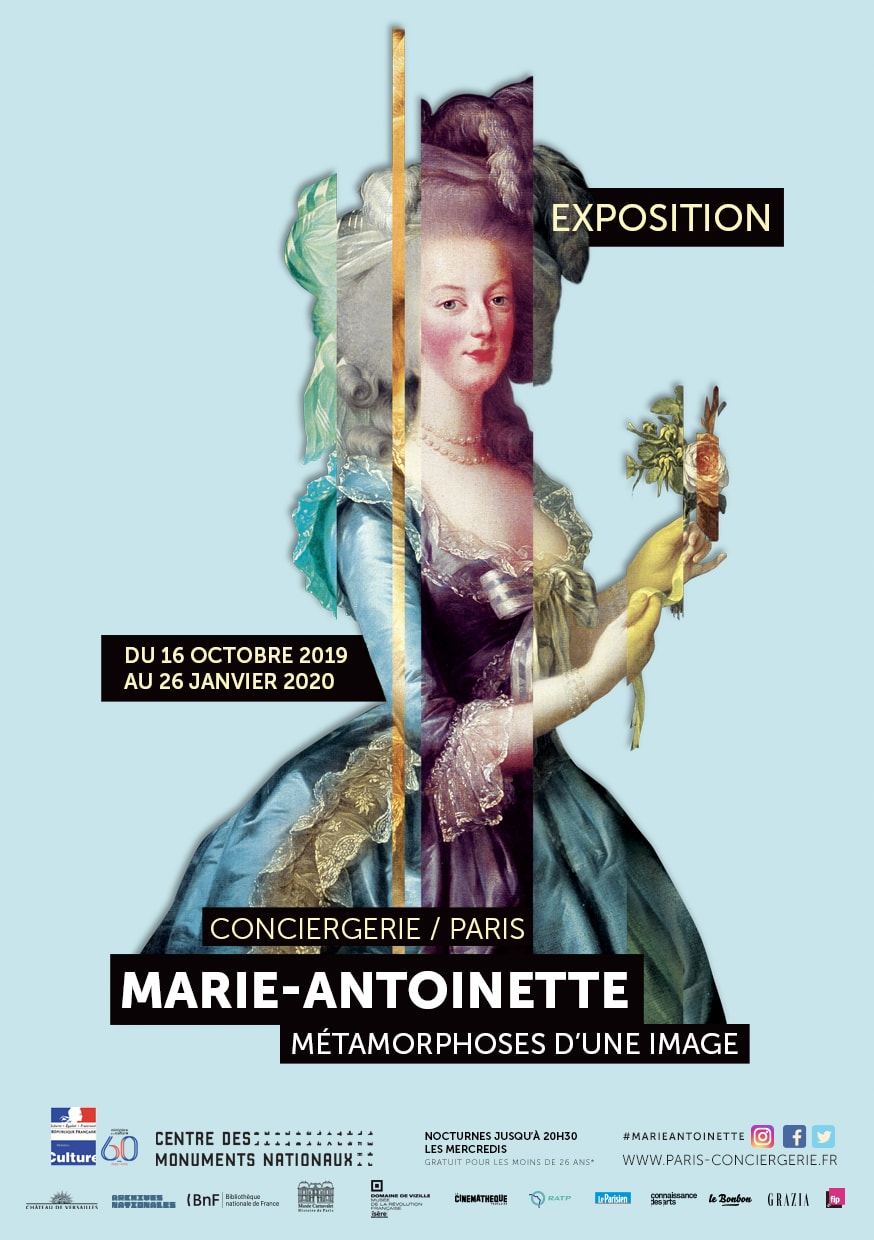 Adored by some, hated by others … one thing is certain. Both before and since her death in 1793, Marie-Antoinette has always evoked a passionate response. Presenting nearly 200 works, pieces of art, archives, film extracts and fashion accessories, the exhibition Marie-Antoinette, métamorphoses d'une image ("Metamorphoses of an image") will show you just how she became a popular icon of such legendary standing.
Conciergerie, from 16 October to 26 January 2020
Discover this exhibition
Toulouse-Lautrec: a man of his time
Like no other painter, Henri de Toulouse-Lautrec was able to capture the effervescence of the Parisian night; the Montmartre of the Can-Can and all its pleasures. And more besides … The 200 or so works assembled for the Toulouse-Lautrec: Résolument moderne ("Resolutely modern") exhibition illustrate how perfectly he reflected the reality of the society of his time. A highly lucid look at an artist unique in every way.
Grand Palais, from 9 October to 27 January 2020
BOOK YOUR TICKET
English style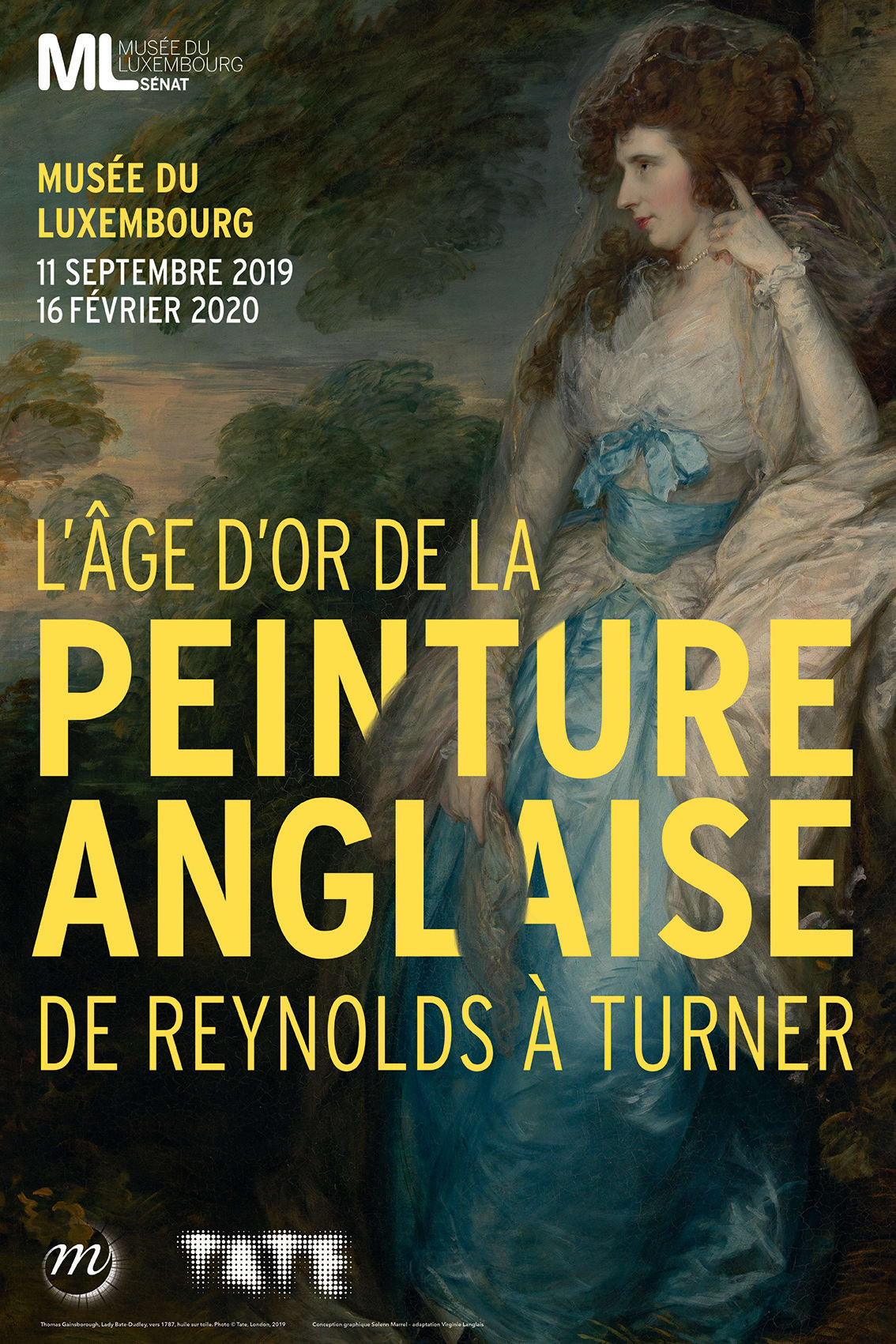 Gainsborough, Reynolds, Turner… so many names and talents who made the great hours of English painting in the 18th century and that the exhibition The Golden Age of English Painting invites you to (re)discover. An opportunity to relive the origins of the Royal Arts Academy and the beginning of English landscape painting.
Musée du Luxembourg, until 16 February 2020
Book your ticket
The history of the shoe
What can you tell about a person by looking at their shoes ? The exhibition Marche et démarche, une histoire de la chaussure ("A History of the Shoe") offers an original, surprising interpretation of our relationship with this humble accessory which has become so indispensable to our everyday lives. It features shoes – of course – but also paintings, photographs, art objects, films and advertising materials. A must-see!
MAD – Musée des Arts Décoratifs, from 7 November to 23 February 2020
Discover this exhibition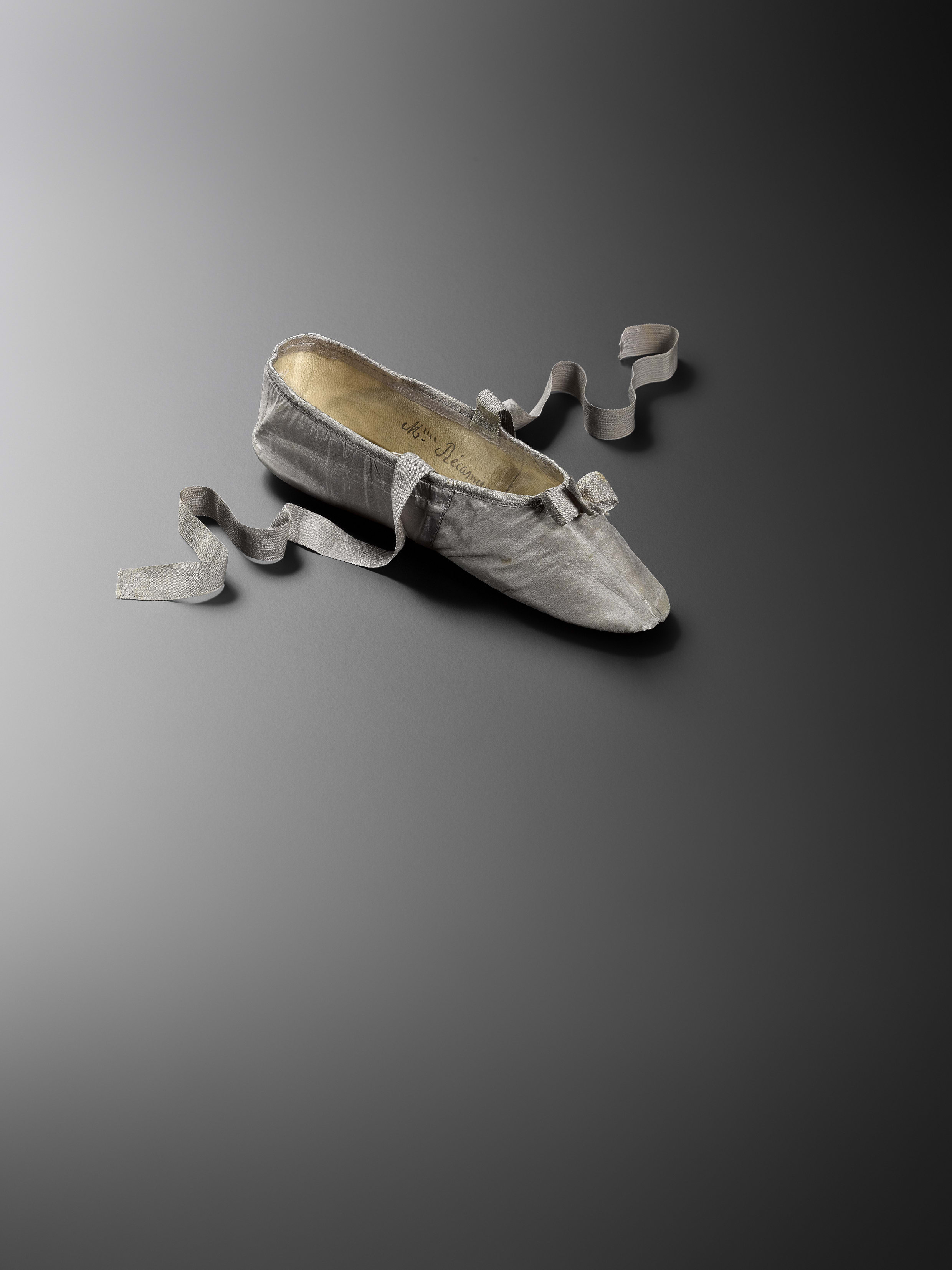 Leonardo the genius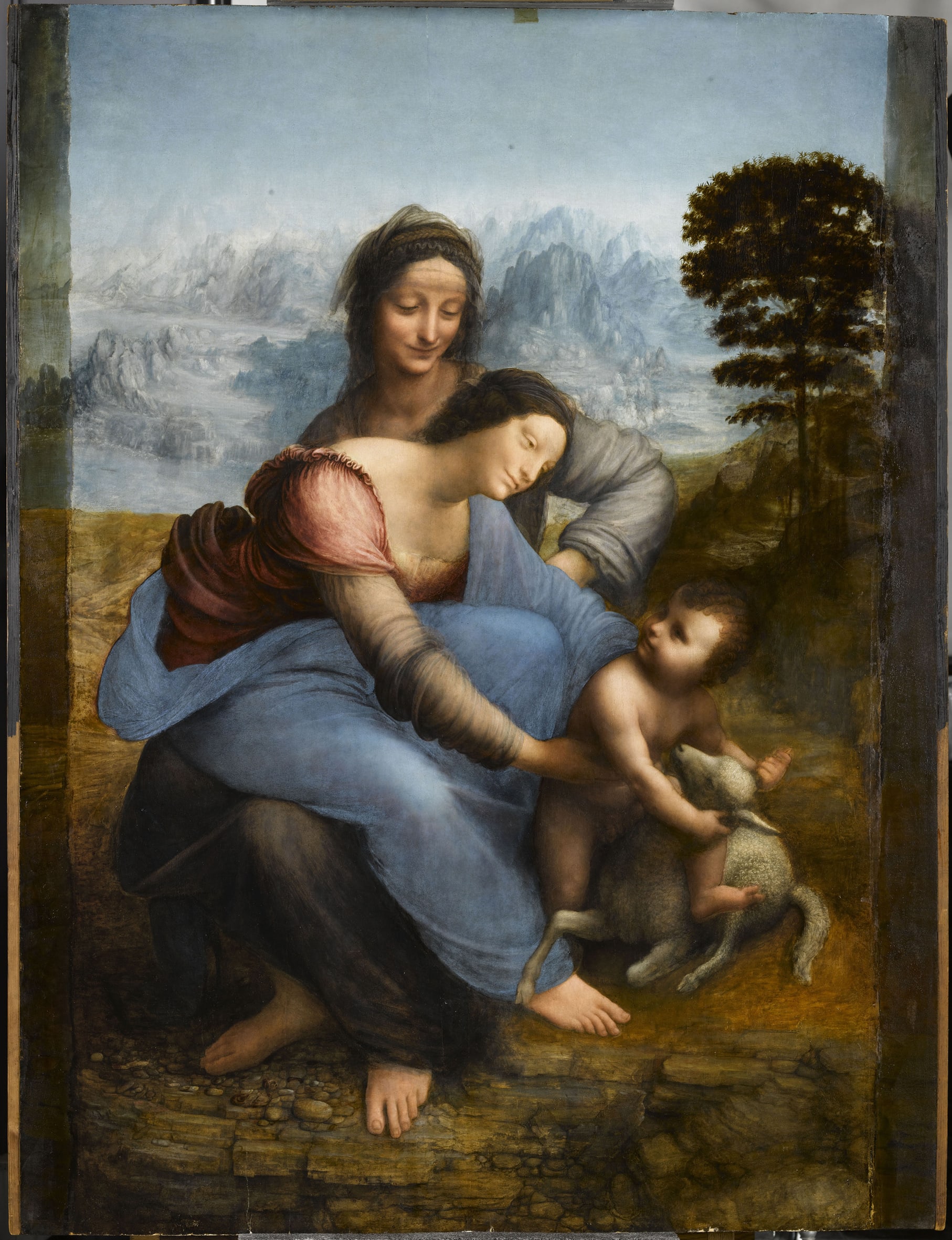 He gave us not only the enigmatic smile of the Mona Lisa but also the Virgin of the Rocks, Portrait of an Unknown Woman, John the Baptist and Saint Anne – exceptional works conserved in Paris, in the world's most famous museum. Leonardo da Vinci died 500 years ago, and this remarkable new retrospective is a vibrant tribute to him. Not to be missed!
Musée du Louvre, from 24 October to 24 February 2020
Discover this exhibition
More exhibitions in Paris Région