A Shopping and Eating Guide to Abbesses and Pigalle
Inspiration

A Shopping and Eating Guide to Abbesses and Pigalle
Meanwhile, just below, South Pigalle incarnates the essence of hipster chic.
Montmartre / Abbesses
Fashion, vintage and bric-a-brac
Prepare for a spot of shopping in the Abbesses neighbourhood. Devotees of the mythic French label A.P.C. should head to its stock shop to snap up on-trend designs from past collections at bargain prices (discounts from 30 to 50 percent). If you want to browse a variety of designers, head for Spree, a multibrand that mixes the hippest labels (Isabel Marant, Vanessa Seward, Acne Studios…) with a carefully curated selection of vintage design pieces from the 1950s–'80s.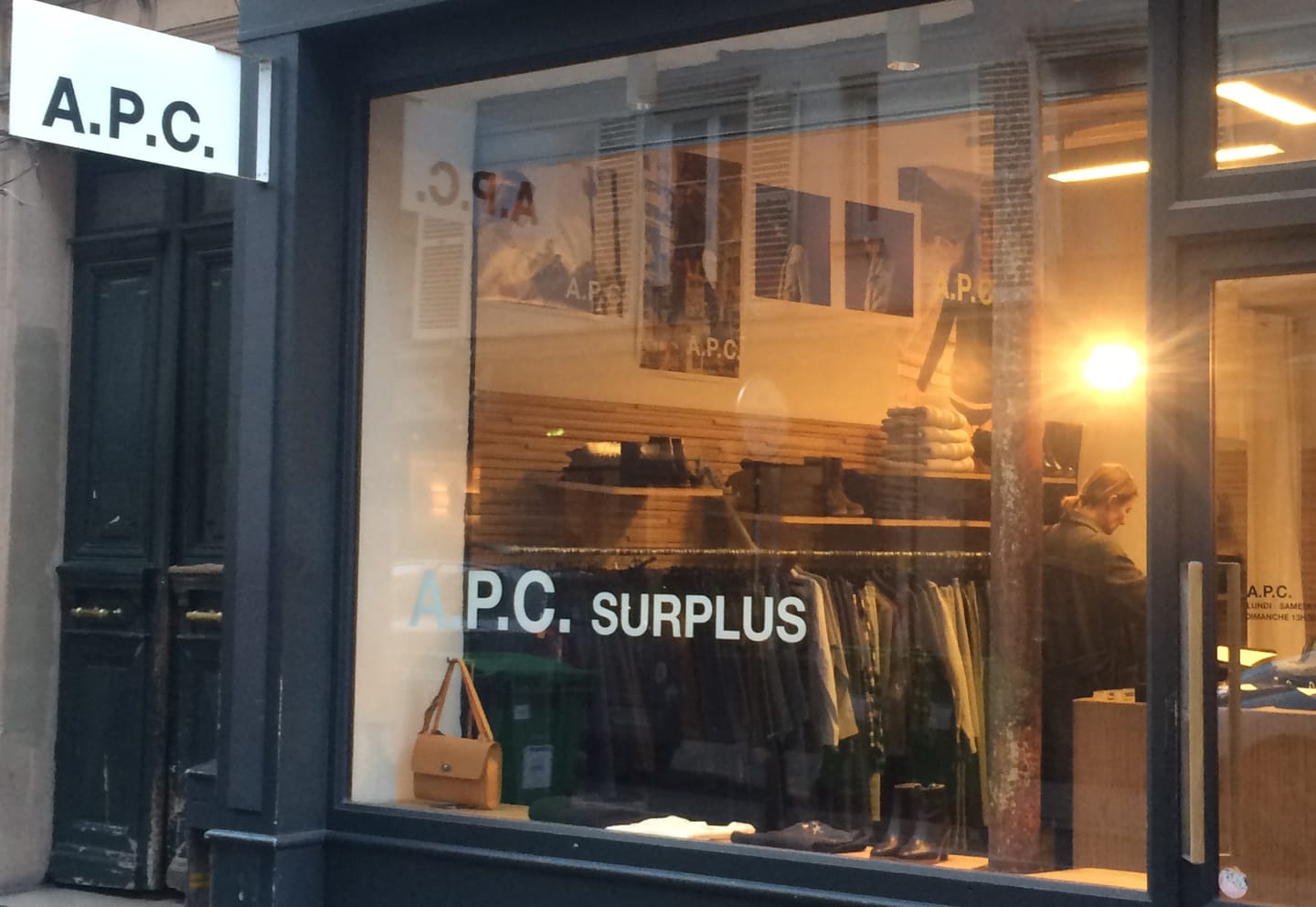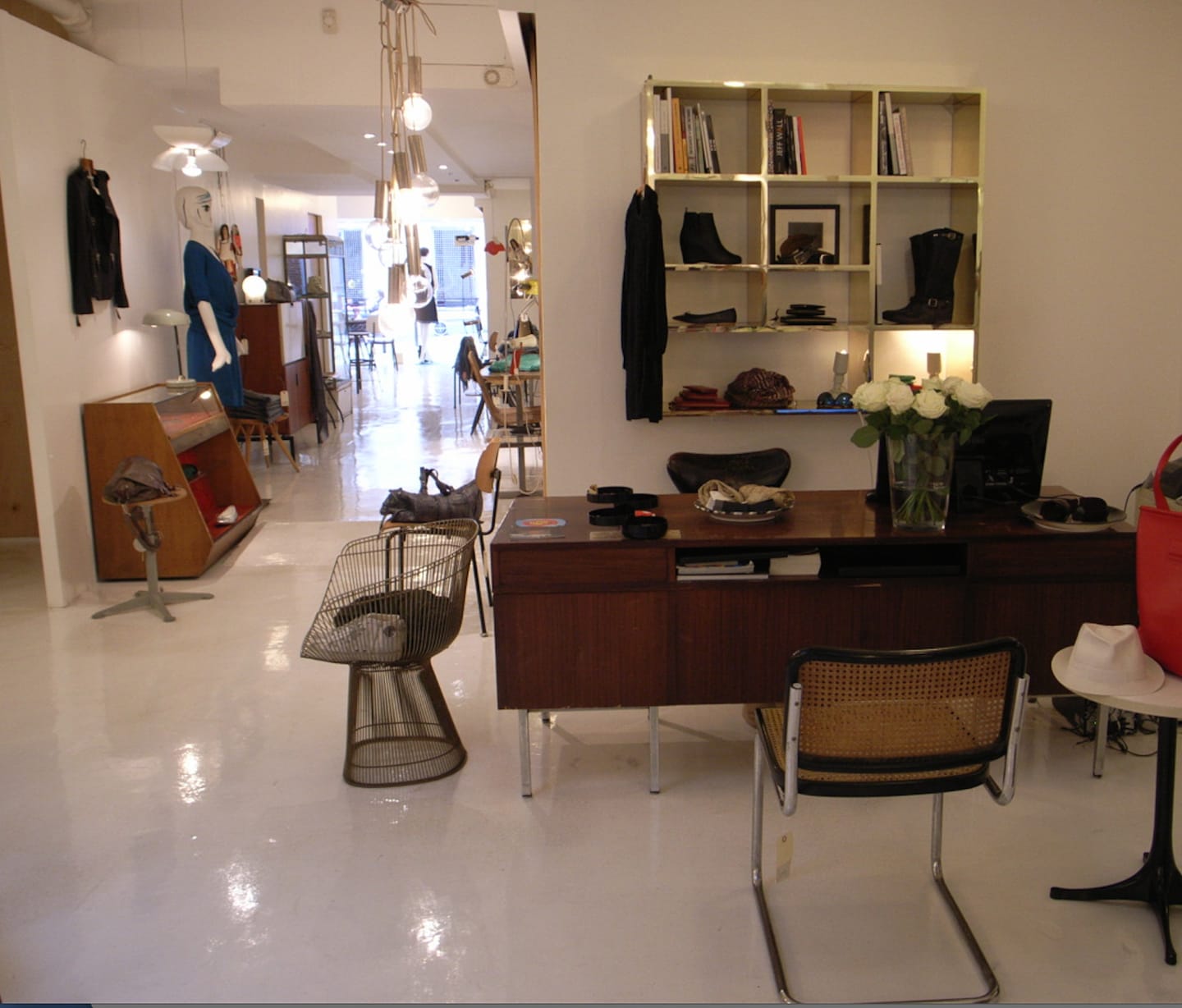 A stone's throw away, you'll find Chine Machine, one of the neighbourhood's most colourful vintage stores. Take your pick from the range of retro basics and more luxury pieces. Next, it's off to explore the joyous bric-a-brac at L'Objet qui Parle, where you are bound to find a treasure from yesteryear. You can also try Tombées du Camion (literally "Fell off a Lorry"), an inexhaustible mine of quirky retro objects and treasures sourced from old French factories and car-boot sales.
Stock APC : 20, rue André del Sarte - 75018 Paris
Chine Machine : 100, rue des Martyrs - 75018 Paris
L'objet qui parle : 86, rue des Martyrs
Tombées du camion : 44-47, rue Joseph de Maistre - 75018 Paris
Work up an appetite
To make the most of the Rue Lepic, with its mythic food stores, be prepared to climb a steep slope. Don't miss the Fromagerie Lepic, with its mouth-watering cellar of maturing cheeses. Meanwhile, Petits Mitrons provides treats for lovers of both sweet and savoury, with superb fruit tarts and toothsome pies.
Fromagerie Lepic : 20, rue Lepic - 75018 Paris
Les Petits Mitrons : 26, rue Lepic
Tea time
Montmartre's frenetic bustle also has pockets of zen. Why not take a break at Néo T, which offers a range of the finest teas, to be enjoyed with its delicious matcha flavoured almond cakes?
Néo T : 89, rue des Martyrs – 75018 Paris
Cheers!
In the evening, head to the Cave des Abbesses, a highly popular wine bar, with 250 wines available to try by the glass or by the bottle, accompanied by delectable cheese and charcuterie platters.
Dinner time
The verdict is unanimous: La Mascotte is the Montmartre brasserie. In its Art Deco dining room, take your pick between fabulous seafood platters and traditional classics.
La Mascotte : 52, rue des Abbesses – 75018 Paris
Pigalle
SoPi shopping
Welcome to South Pigalle – SoPi for insiders –, the capital's fashion and design HQ. L'Œuf, with its signature "South Pigalle" brand, is probably the neighbourhood's most representative concept store, stocking stylish sweaters, jewellery and other limited-edition designs.
L'œuf : 9, rue Clauzel - 75009 Paris
Perfect pause
If you're stopping through Pigalle, don't forget to treat yourself at the elegant Sébastien Gaudard patisserie, where French classics are revisited to perfection. You can also try l'Étoile d'or,an unmissable old-fashioned sweet shop.
Pâtisserie Sébastien Gaudard : 22, rue des Martyrs – 75018 Paris
L'étoile d'or : 30, rue Pierre-Fontaine - 75009 Paris
Brasserie or tofu?
For an unpretentious lunch, head to the hip Bouillon Pigalle whose huge dining room serves popular French dishes at unbeatable prices. Looking for something healthy? The British Rose Bakery awaits you with its delicious tofu curry, moist carrot cakes and fresh juices.
Rose Bakery : 46, rue des Martyrs – 75018 Paris
Cocktail master
Before dinner, don't forget to stop off at the Hôtel Pigalle, one of SoPi's trendiest establishments, where you can sip a perfect cocktail prepared by one of their expert bartenders.
Hôtel Pigalle : 9, rue Frochot – 75009 Paris
La vie en rose
The Italian restaurant Pink Mamma occupies four floors of a beautiful pink-bricked building with a stunning glass roof: seventh heaven for lovers of grilled meats and traditional Tuscan cooking!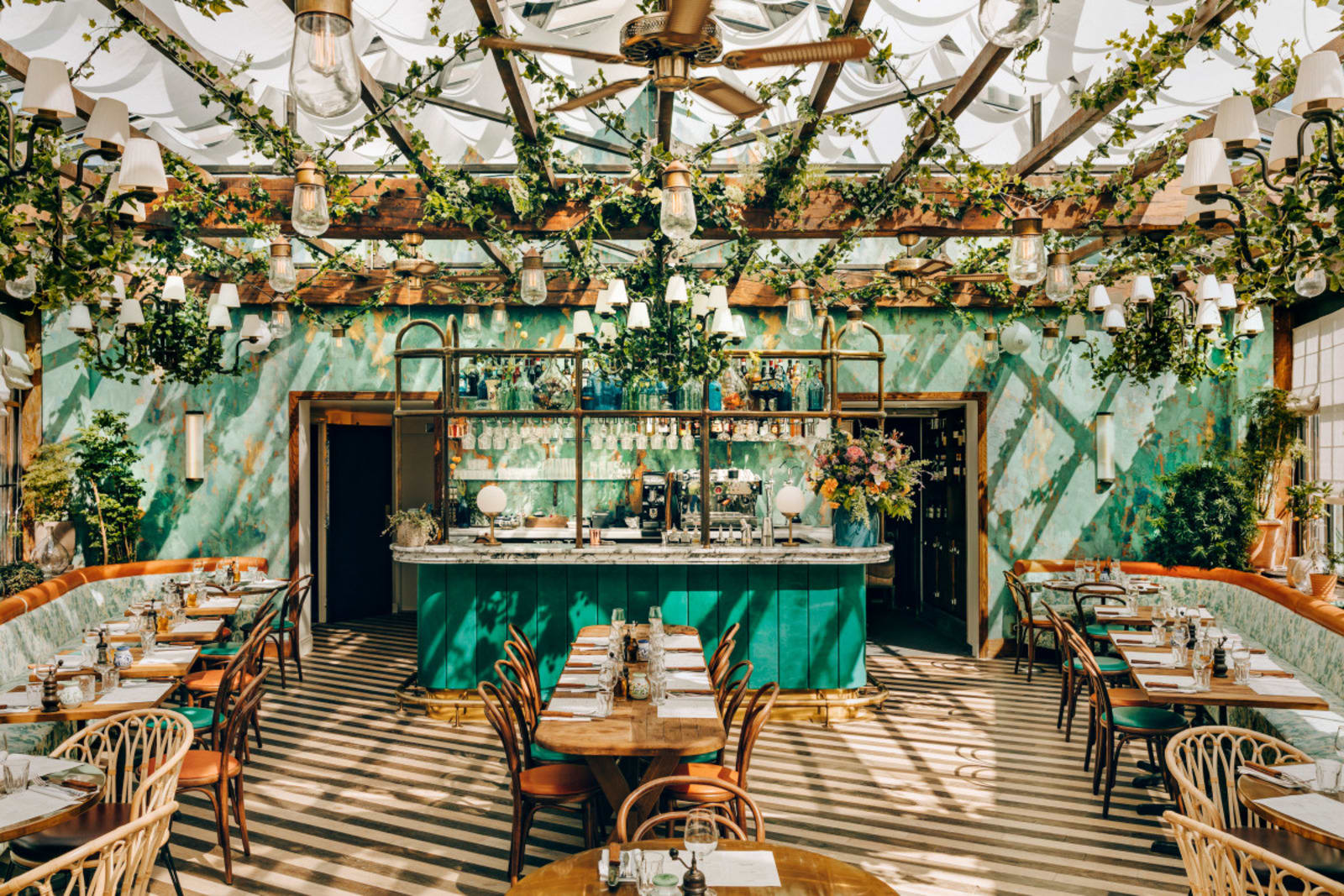 You might also like
Copyright image: Jarry-Tripelon / CRT Paris Ile-de-France