Our favourite château gardens in Paris Region
Inspiration

Our favourite château gardens in Paris Region
Often surrounded by vast parks and landscaped gardens, these estates are the perfect places for a bucolic stroll in the footsteps of some of the greatest names in French history.
The most majestic of the castle gardens is of course the Château de Versailles. Created by Le Nôtre to glorify Louis XIV the Sun King, the gardens of Versailles represent the pinnacle of formal French-style gardening, with classic groves and geometric perspectives. From spring through autumn, visitors can also enjoy the Musical Fountains and the Musical Gardens shows here.
For a long time thought to be the work of Le Nôtre, the gardens at the Château de Courances were in fact created a century earlier. They are emblematic of Renaissance water gardens and offer a bucolic setting for a promenade. In the summer, the pools, canals and numerous fountains provide welcome coolness.
At Vaux-le-Vicomte, the 17th-century château built at the request of Nicolas Fouquet is surrounded by 33 hectares of gardens. These French-style formal gardens in the middle of the countryside offer a wonderful vantage point, with scenery stretching some 3 kilometres into the distance. The beautifully presented gardens of Vaux-le-Vicomte offer an enchanting setting for a family stroll amid ponds and flowerbeds.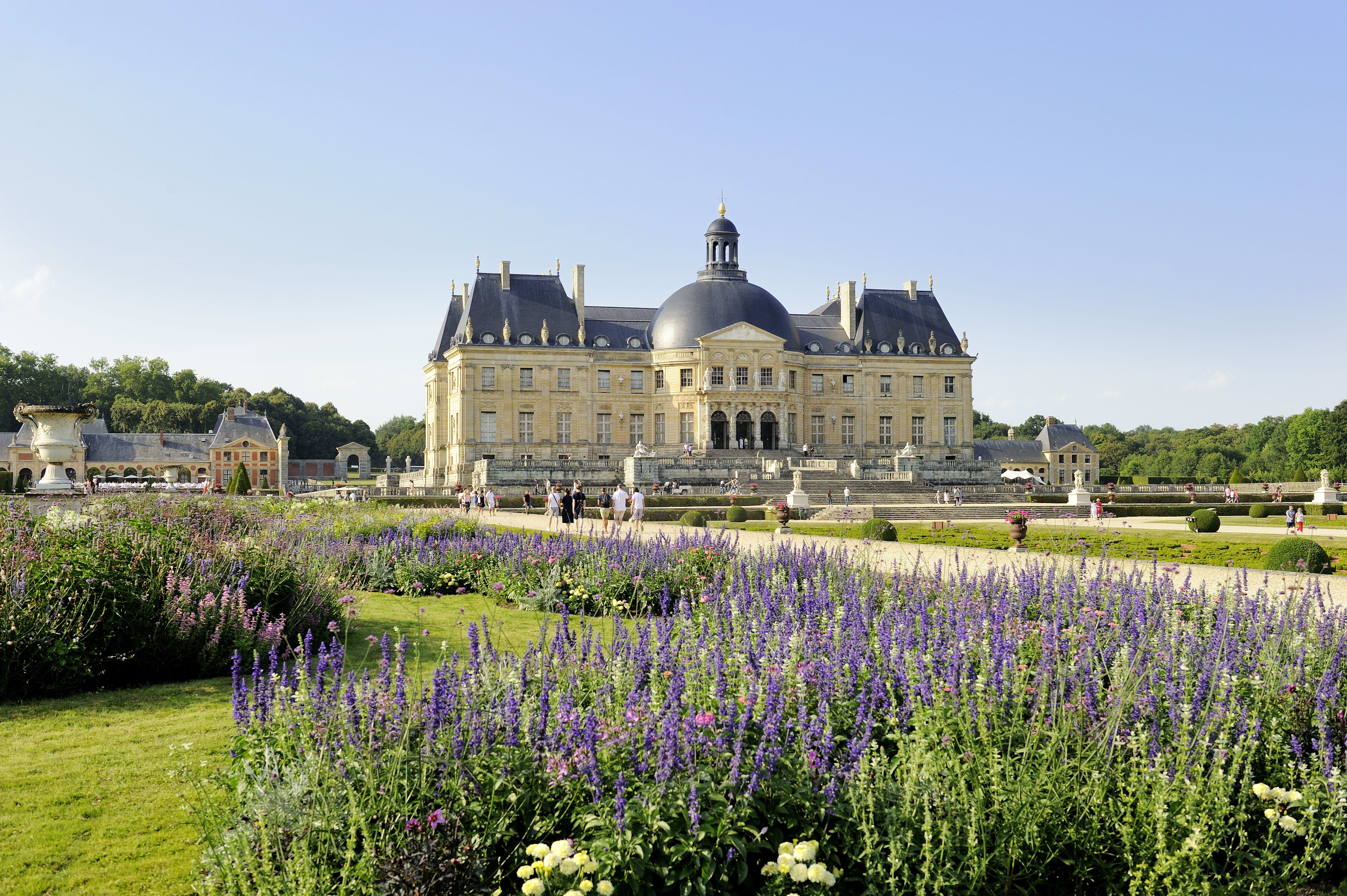 Discover more remarkable gardens in Paris Region
Copyright image: L. Lourdel / A. Chicurel