Christmas shopping in Paris Region concept stores
Inspiration

Christmas shopping in Paris Region concept stores
Decoration, jewellery, lifestyle, beauty, fashion… for women, men, children… The capital is bursting with atypical and delightful shops where you can unearth little treasures that are not to be found anywhere else. Paris Region has selected for you the most desirable addresses !
Decorative gifts
Tucked away in the heart of Le Marais, Fleux' is undoubtedly the go-to decoration and design concept store for on-trend Parisian chic! The four stores in Rue des Francs Bourgeois contain a wide variety of stylish lighting, tableware, interior furnishings, lifestyle items, amazing objects and designer pieces from all over the world… If this is your thing, Fleux' is also a fantastic place to find stylish and original gift ideas!
Precious gifts
A stone's throw away from the Place Vendôme, hidden from view at the end of a courtyard off the ultra-classy Rue Saint-Honoré, is Mad Lords, a concept store selling rare and exclusive jewellery. In this House of jewellery, the two co-founders Caroline and Serge Muller have created a tribal rock universe where art, beauty and spirituality coincide. They see themselves as genuine curators of jewellery and in their flagship store are pieces by exceptional designers such as Maor Cohen and Jacquie Aiche, as well as jewellery from Shamballah, The Gem Palace and Loree Rodkin.
Arty gifts
Arts and crafts are all the rage and Empreintes, the new concept store dedicated to craftsmanship, is their showcase. Discover individual pieces and small series, all handmade in the workshops and studios of French designers and on display in the 4 brightly-lit floors of this 600 m² store in the heart of the Haut-Marais neighbourhood. Tableware, decoration, design, the art of living, furnishings, lighting, a cabinet of curiosities and exceptional pieces… While you're there, stop for a bite to eat in the wonderful Café By Season on the 1st floor, which sells organic, gluten-free products.
Eco-creative gifts
Committed, quirky, arty and innovative, Front de Mode is the creative and eco-friendly concept store where fashion-lovers flock, in search of meaning. It is run by Sakina M'sa, the passionate, activist designer who shakes up the rules, and both floors of the store are filled with ready-to-wear clothing, accessories, cosmetics and gifts, for men and women, French brands for the most part and with a firm focus on sustainable development. In good we trust!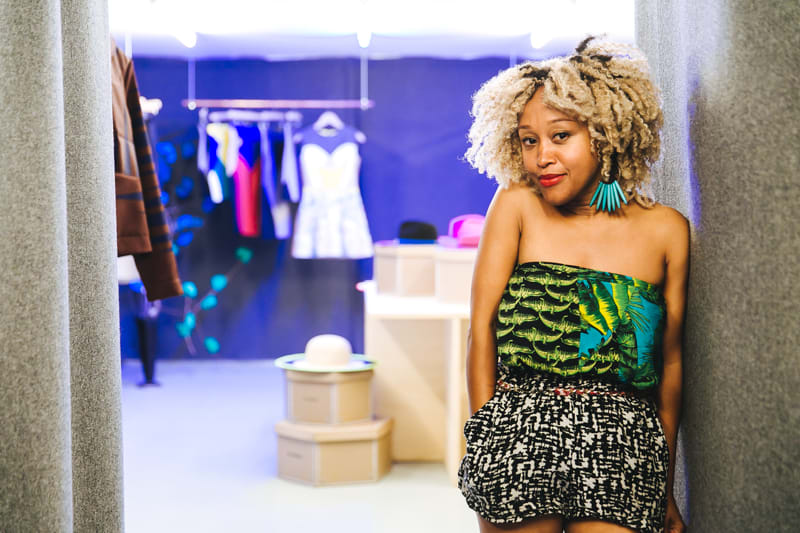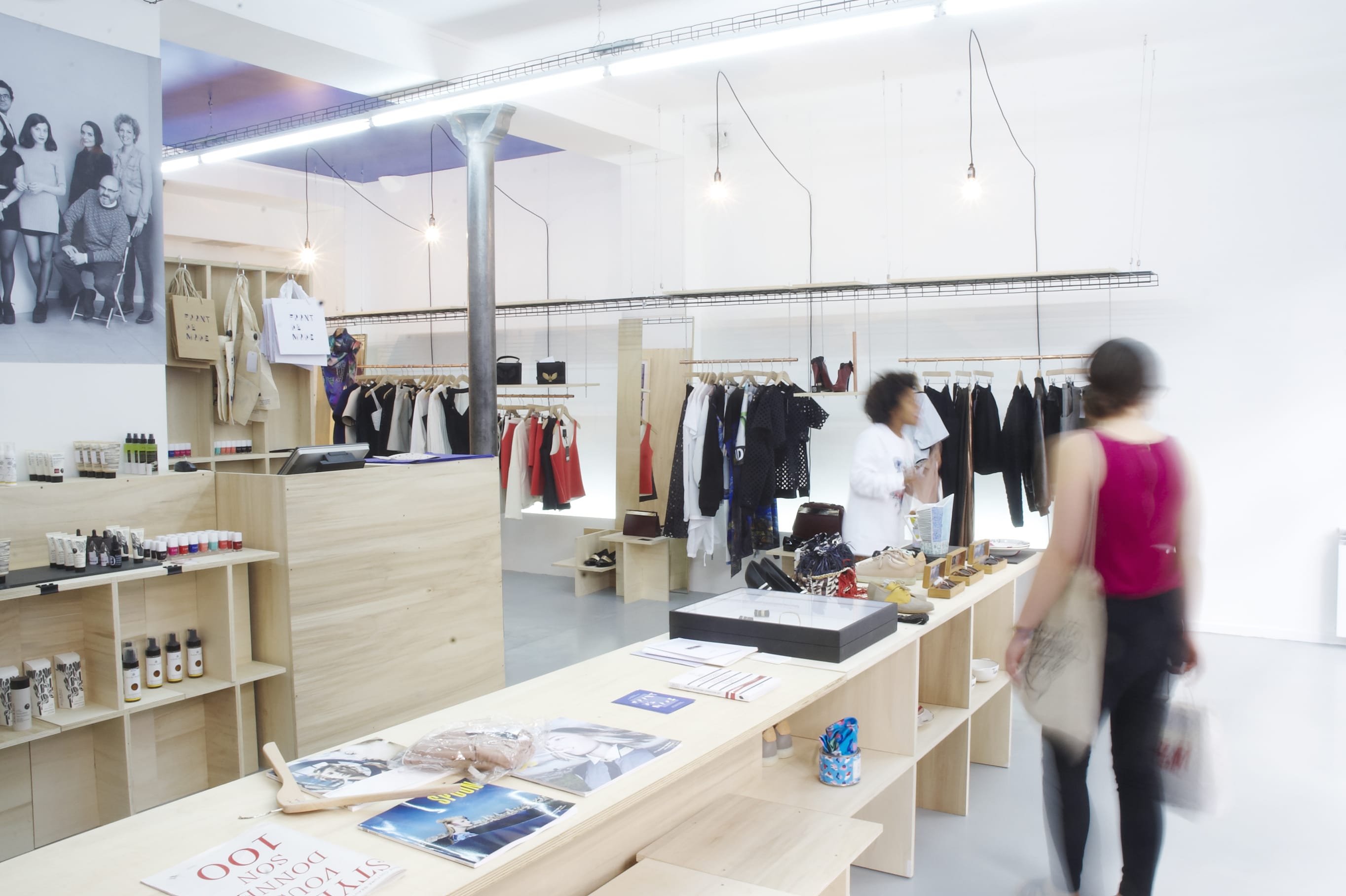 Exclusive gifts
A new Colette? A high-tech concept store? A showcase for emerging designers? nous, the current 'in' place to shop, promises a combination of these. Situated in the prestigious Rue Cambon, a stone's throw away from La Madeleine and the Olympia Hall, nous offers an exclusive and innovative selection firmly influenced by urban cultures. Pioneers and masters in the art of uncovering genius, Sébastien Chapelle and Marvin Dein, worthy heirs of Colette, combine the best of French and international creation over 150m² of smooth concrete in a predominantly masculine universe.
Desirable gifts
Simple, feminine and trendy, Sézane embodies an alternative concept of fashion: it was the first French ready-to-wear and leather goods brand created online. Obsessed by the perfect cut, its founder, Morgane Sézalory offers simple, elegant pieces suitable for city-dweller wardrobes on her e-shop and in her Parisian apartment. The store welcomes you with coffee and petits fours and leaves you to relax in its deep sofas and warm, cosy atmosphere. And with Demain commence aujourd'hui (Tomorrow begins today), Sézane dedicates her Solidarity Store to the humanitarian projects she supports.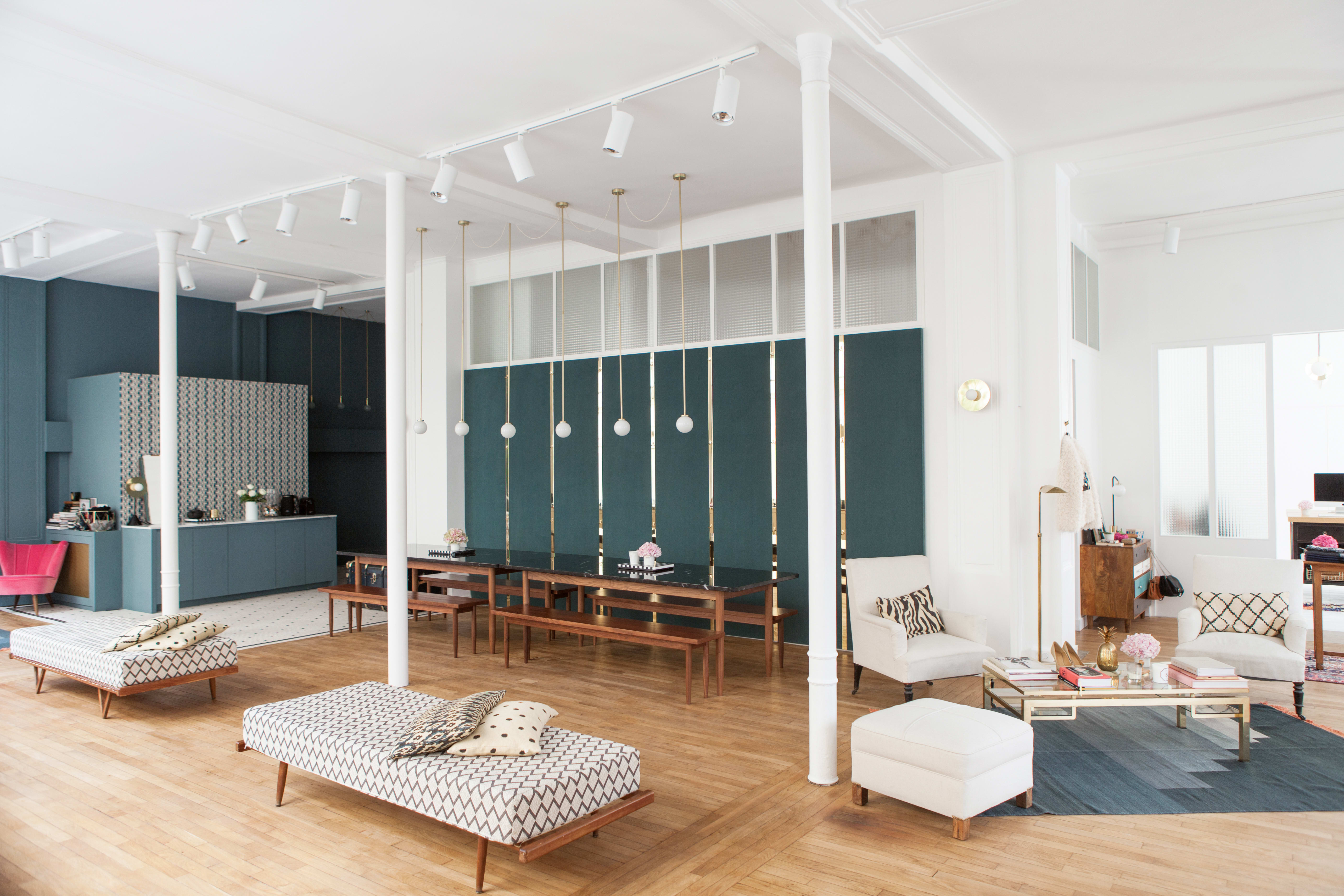 Luxurious gifts
This is the trailblazer of Parisian concept stores and a genuine fashion institution. Launched 40 years ago by Martine and Armand Hadida, Leclaireur constructs a highly specialised and exclusive universe in the same space which combines design, fashion, architecture and the visual arts. Discoverers of "the Belgian school", they were the first to feature designers such as Dries Van Noten, Martin Margiela and Ann Demeulemeester. Today, they head five must-visit stores: Leclaireur Hérold – tucked away near the Place des Victoires –, Leclaireur Sévigné in the Marais district, Le Royal Éclaireur, inside the Royal Monceau Hotel, Leclaireur Boissy d'Anglas and finally the majestic Leclaireur Los Angeles.
Parisian gifts
Along the bustling streets of South Pigalle, or in the heart of the Canopée des Halles, Sept Cinq has become THE concept store just for Parisian designers!
Sept Cinq's founders aim to uncover talented designers and make them known. In the cosy, intimate setting of the two stores lies a highly specialised and original selection of accessories, leather goods, candles and decorative objects for the home made by independent Parisian designers that you won't find anywhere else. There is also a wonderfully cosy tearoom for a delicious bite to eat.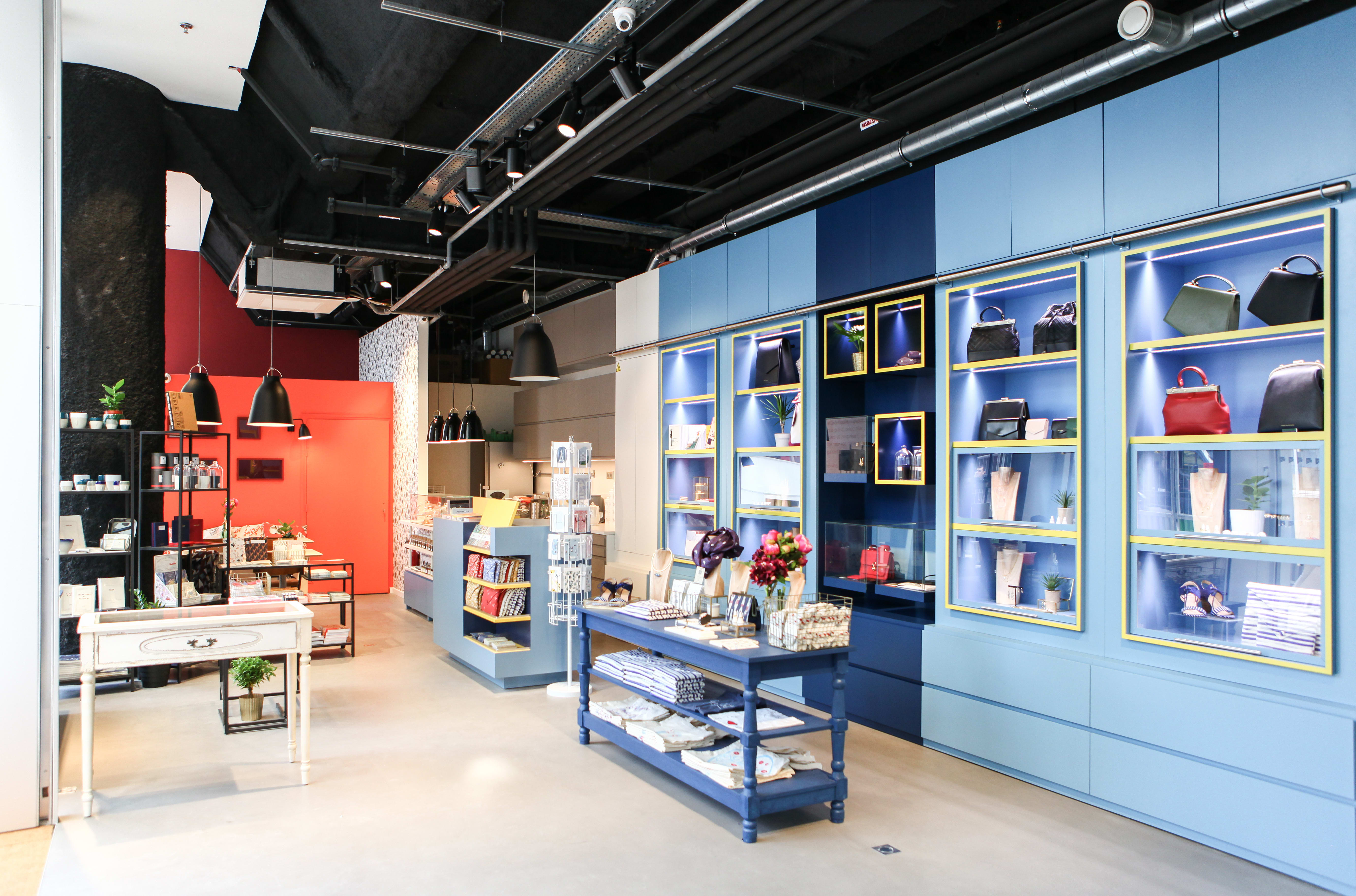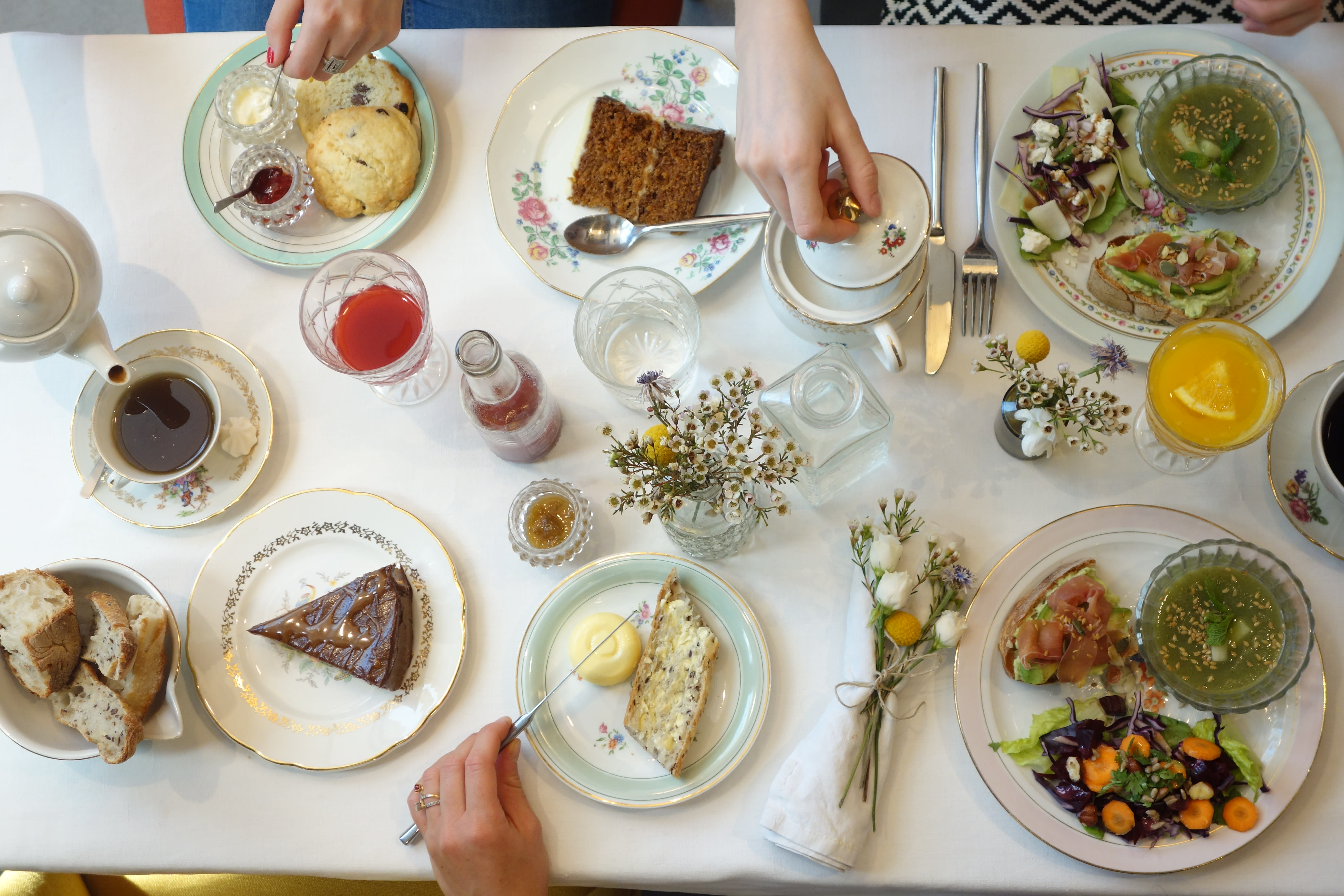 Pop gifts
In the swirling Rue de Paris in Montreuil lies an absolute gem, Les Tatas Flingueuses, promising a bit of a crazy escape in a joyful bric-a-brac store that's rock'n'roll and girly with retro overtones. In this inspiring café-boutique you'll find costume jewellery, decorative objects for the home, small leather goods, fair trade coffee… all lovingly tracked down by the store's two founders while on their travels and all at affordable prices. The icing on the cake is that it also serves lunches simply prepared with produce from the market, delicious snacks and Sunday brunch. Les Tatas Flingueuses regularly exhibit work by Montreuil artists. Positively fizzing with energy!
Fair Gifts
A solidarity-based concept store? Which brings fashion, beauty, decoration and the art of living together under one roof? With a vitamin-packed canteen, a library café and a Ciné Café where you can enjoy a charcuterie platter while watching a film? All in the centre of Paris? You'll find all of this and much more at Merci, a loft bathed in daylight in the heart of the Le Marais neighbourhood, which skilfully combines futuristic design, books you can leaf through as if in a lounge, wild plants and bouquets of flowers… So many joyful touches which revolve around a central fashion area - simply outstanding. Merci ? Thank you !
Family Gifts
There is also a concept store for children in Paris. Initially created online, Smallable aims to make shopping easier by providing parents with a lovely selection of designer clothing, furniture and decorative items for children. Today, Smallable has a 300m² flagship store in the ultra chic Rue du Cherche-Midi and is extending its offering to teenagers and women. There you can find the hottest brands at the moment, such as Moumout, Imps & Elfs, Hundred Pieces and Numéro 74. A family store you can't afford to miss!
Discover all our fashion and creation addresses in Paris Region.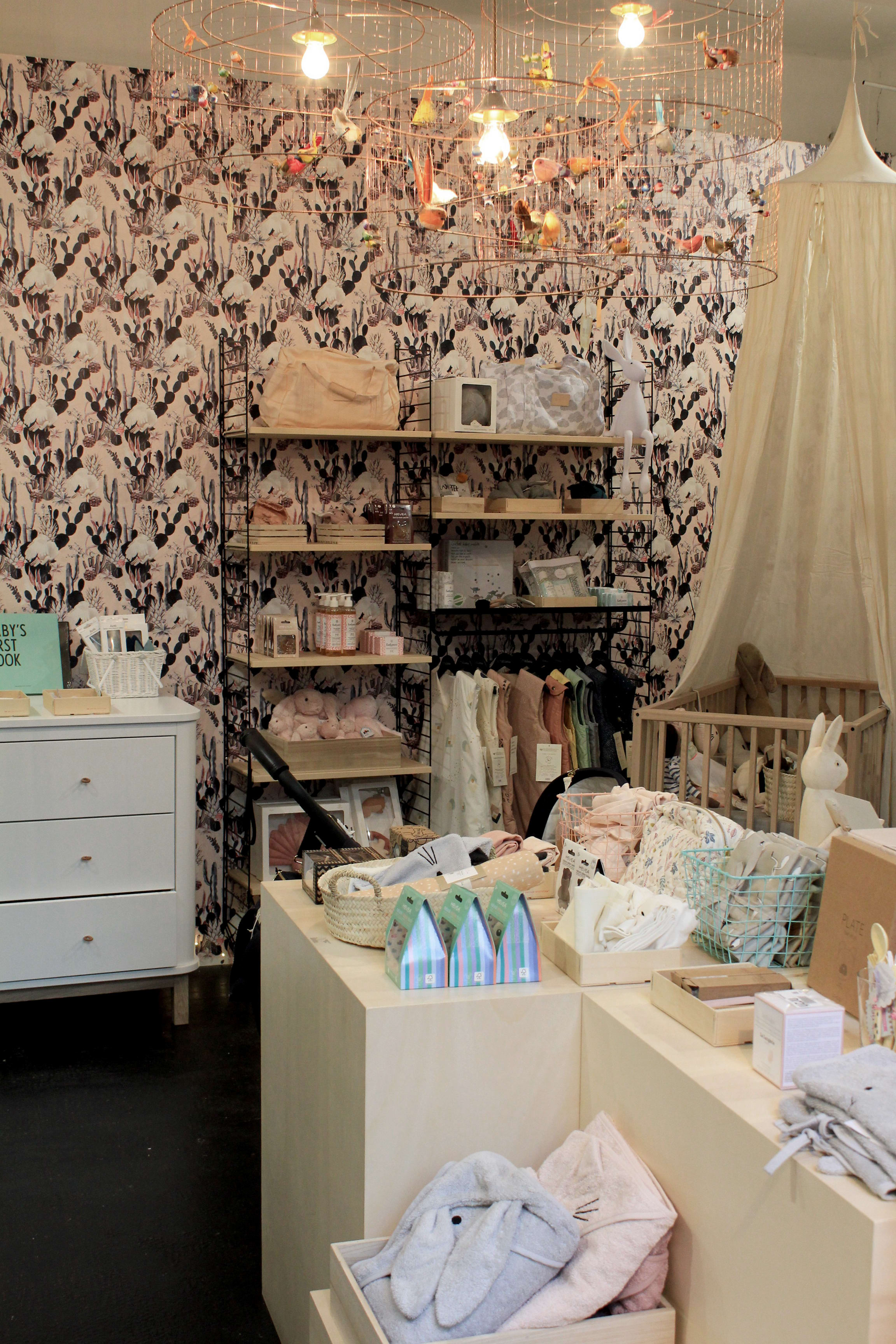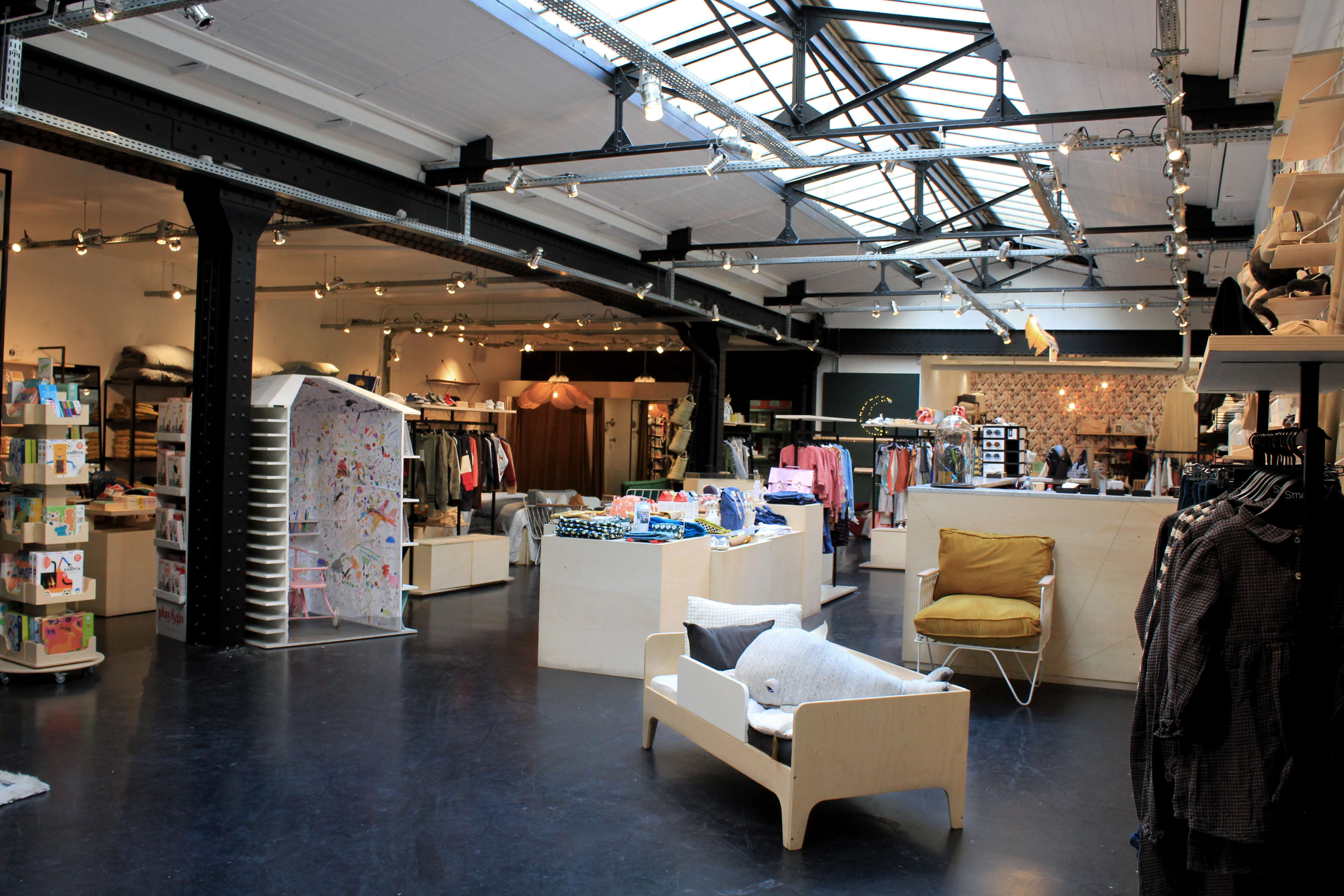 Homey gifts
In keeping with the bazaars of yesteryear, La Trésorerie hides a thousand and one treasures for the house in its boutique in the 10th arrondissement. Dishes, table accessories, kitchen utensils, linen, cleaning products… Everything is carefully chosen and favours production methods that respect both the planet and traditional economy. Make yourself at home!
Male gifts
This huge shop, made entirely of light wood, exposed stones and minimalist furniture, is entirely dedicated to the men's wardrobe: ready-to-wear, shoes, accessories, leather goods… At La Garçonnière, there are also vinyl turntables, a bookshop, a space dedicated to new trends and you can even have your beard cut. It's a man's world!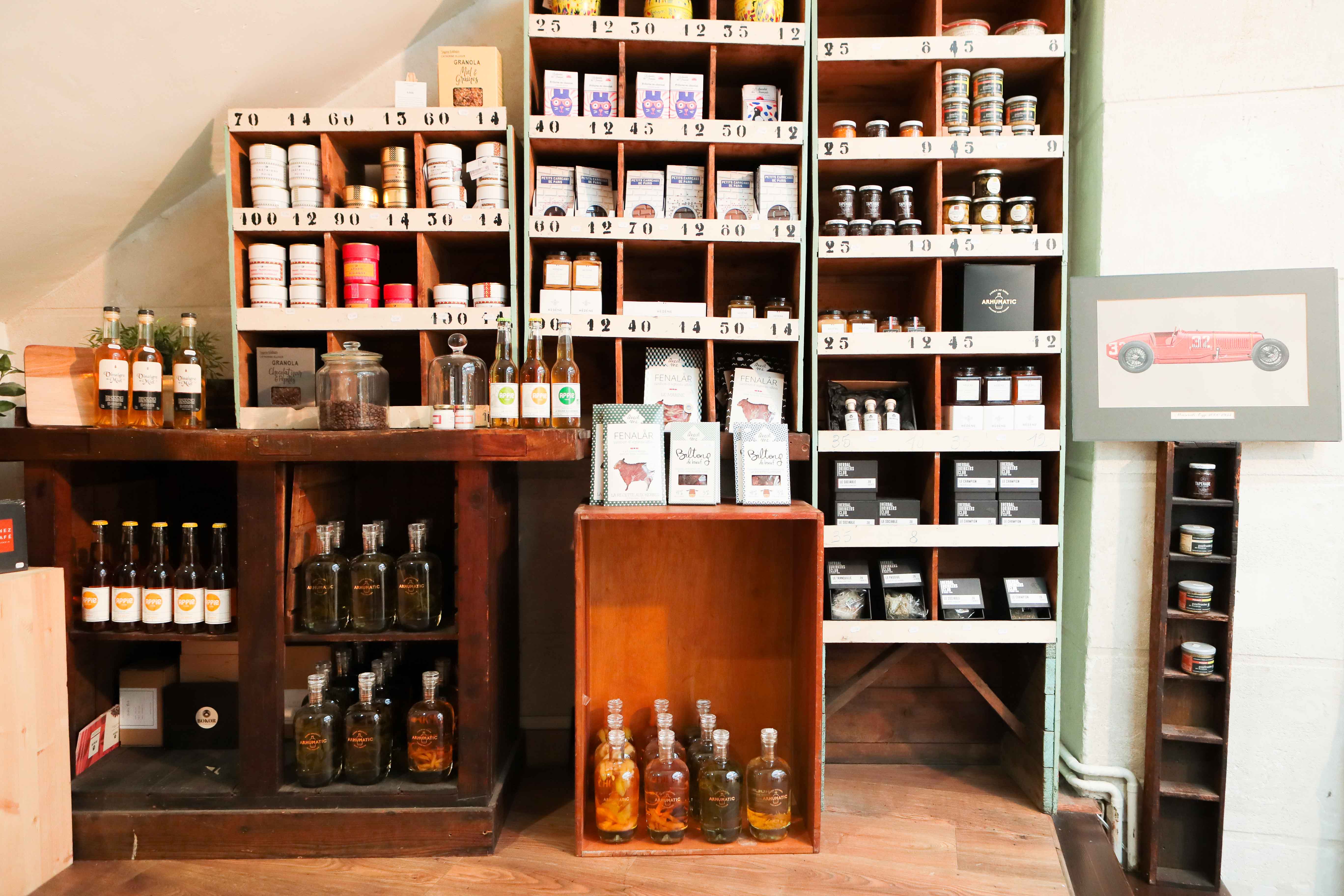 Bohemian gifts
Halfway between a curiosity cabinet and a creative Ali Baba' s cave, Babel is a concept store for all tastes and budgets, in the lively Canal Saint-Martin district. Clothing, jewellery, decoration, vintage, accessories… the selection favours young French designers and ethical and eco-responsible manufacturing methods. A whimsical and stylish setting !